Wat Phra That Mae Yen
Wat Phra That Mae Yen the great view over Pai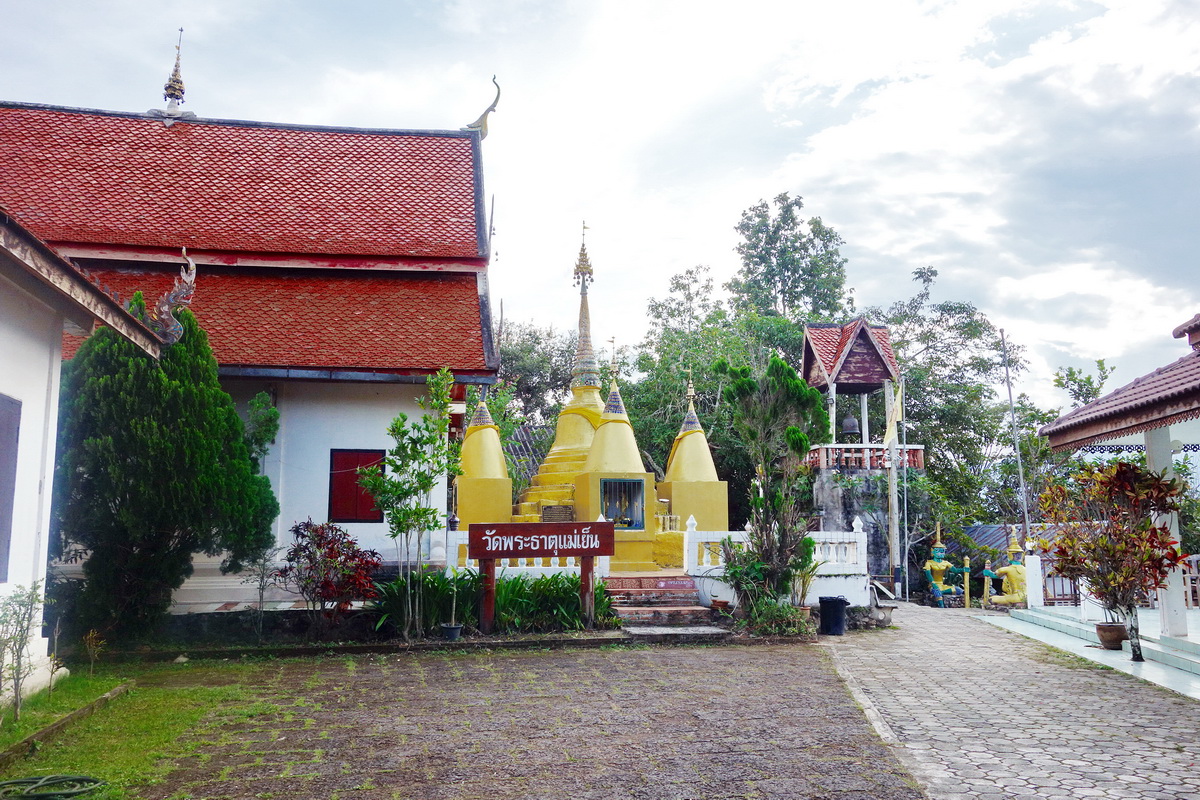 Wat Phra That Mae Yen is quite nice, with beautiful views of the pai valley and rice paddies.
Wat Phra That Mae Yen have beautiful Big Buddha Statute on the hill, you can take a full view of Pai from here too, The view here is amazing with stunning sunset during evening, is a must visit attraction in Pai. The statute is still under construction, the staircase is not ready yet, but you still can access it by hiking the small trail use by the construction workers. Not too high, From Naga staircase is 353 steps. It is nice hike to get there and you can get a nice view as reward.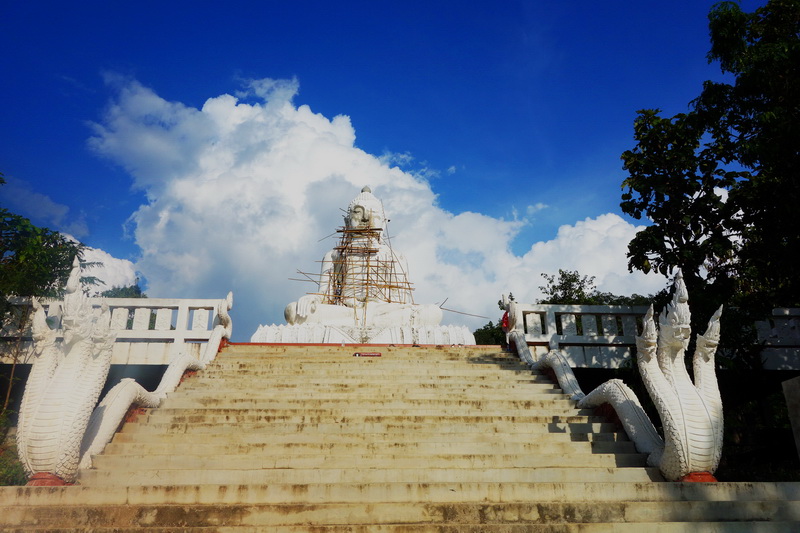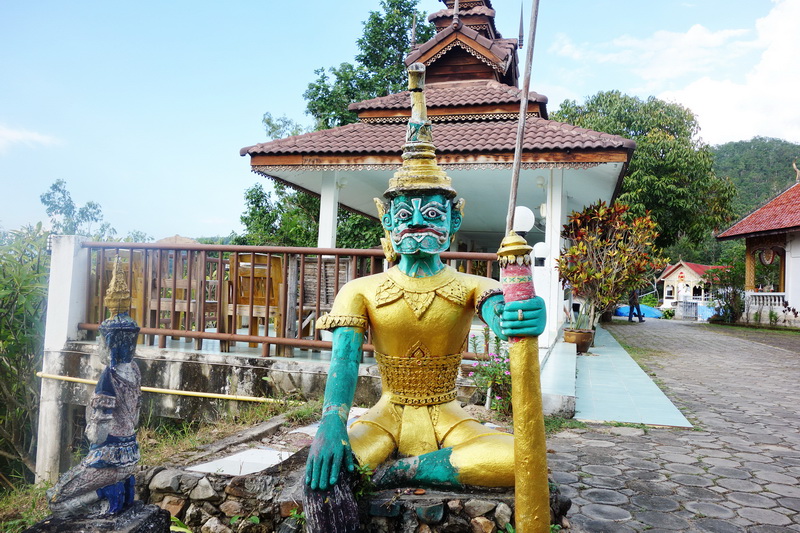 Phra That Mae Yen Temple complex includes two buildings as well as a small golden chedis. A graceful white Buddha greets you, along with some smaller, colorful statues.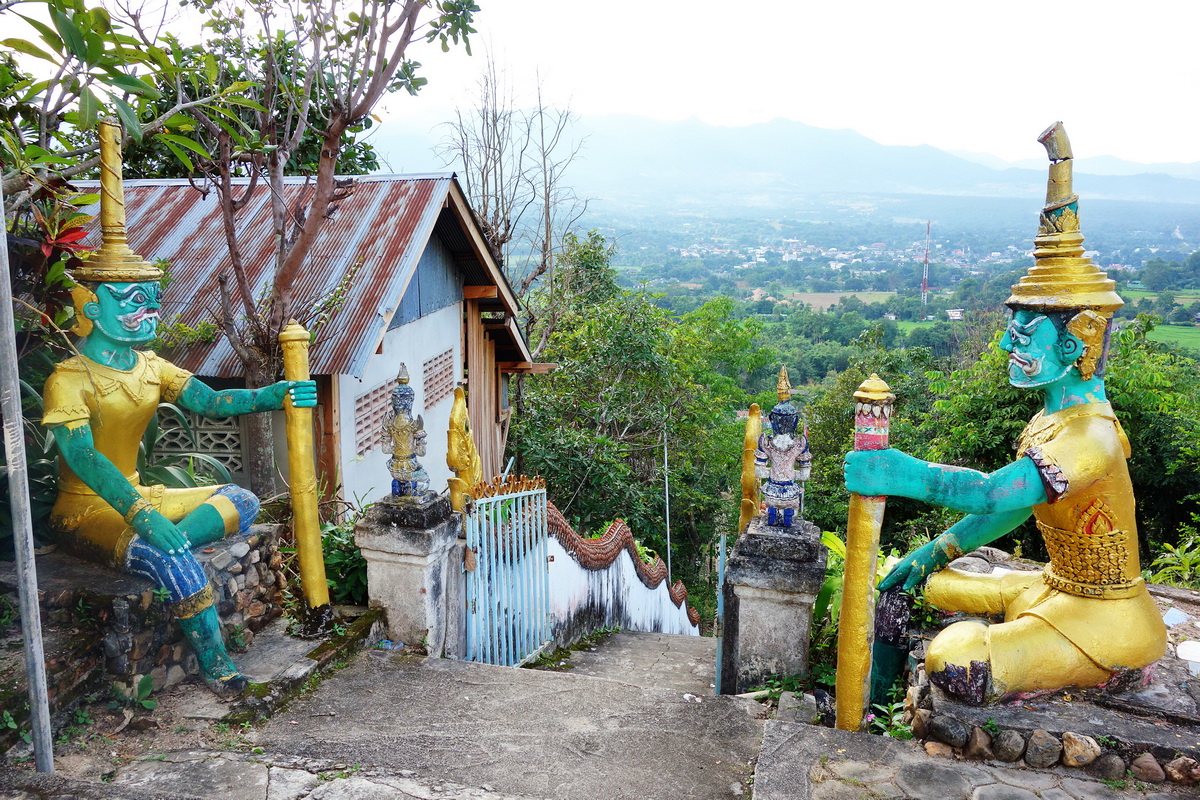 At the back of Phra Ubosot is a chedi. You can get a panoramic view, the vantage point of Wat Mae Yen is the place to go. It's reported the view is as far as 10 kilometers. Be prepared to climb 360 steps.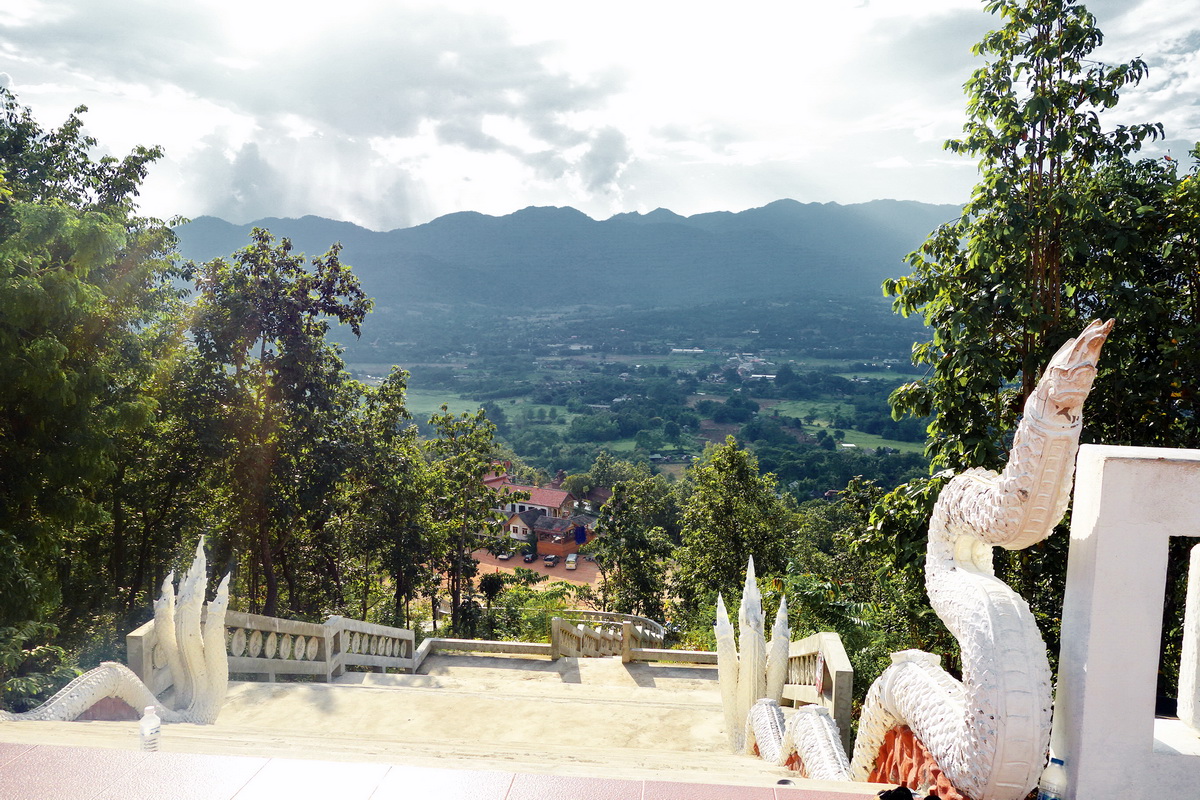 White Buddha overlooks Wat Phra That Mae Yen in Pai, Mae Hong Son District, Thailand This Buddha was still in development and there is a steep dirt path to climb to reach it from Phra That Mae Yen below.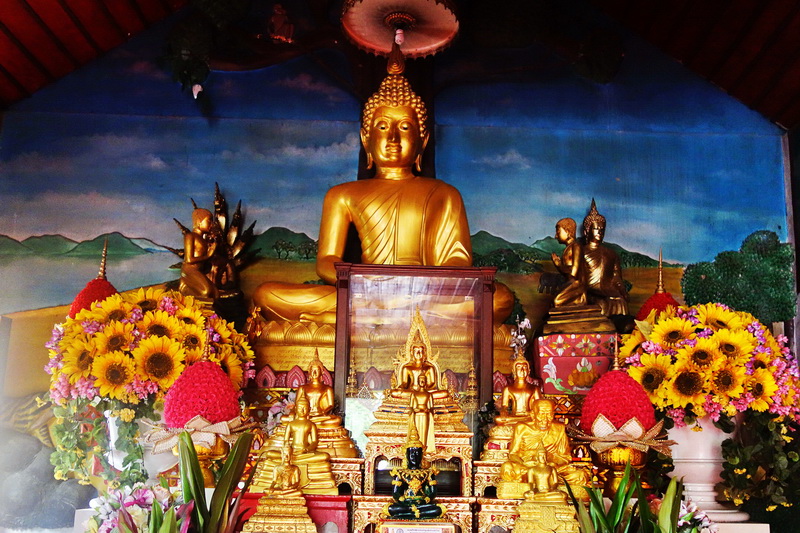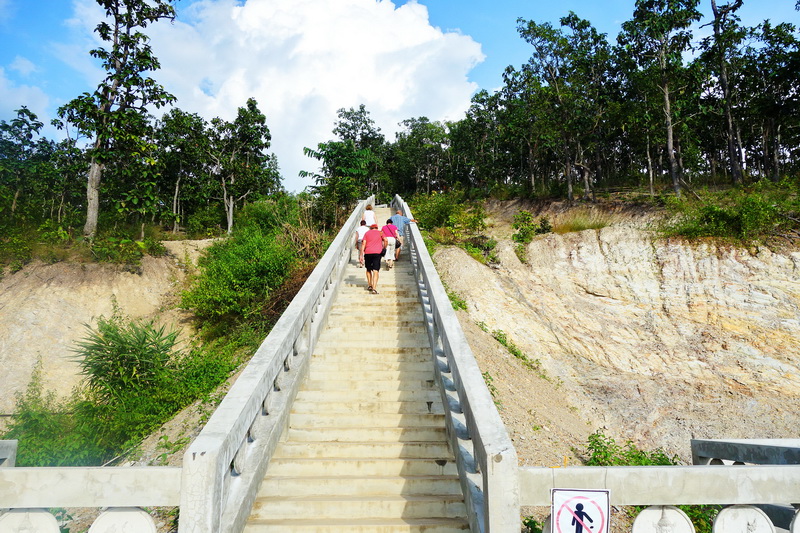 Climbed up late afternoon and watched the sun set over the hills. Beautiful to see how the light changes minute by minute over the hills. The white Buddha statue is also gorgeous in the afternoon light. Beautiful view of Pai from above