Pong Nam Ron Thapai
Pong Nam Ron Thapai is a nice place to chill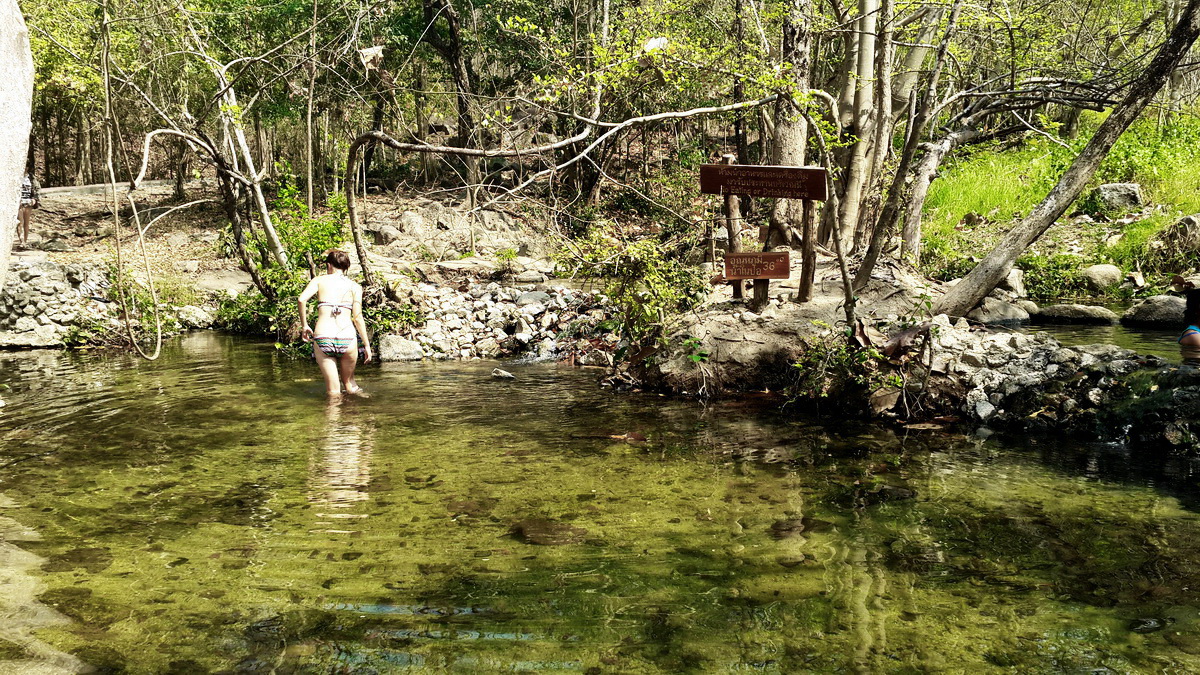 Pong Nam Ron Thapai or Tha Pai Hot Spring is another attraction in the area of Huai Nam Dang National Park has an average temperature of 80 Celsius. Steam from the spring permeates the site in the morning creating fascinating sights. The area is also rich in teakwood and suitable for overnight camping.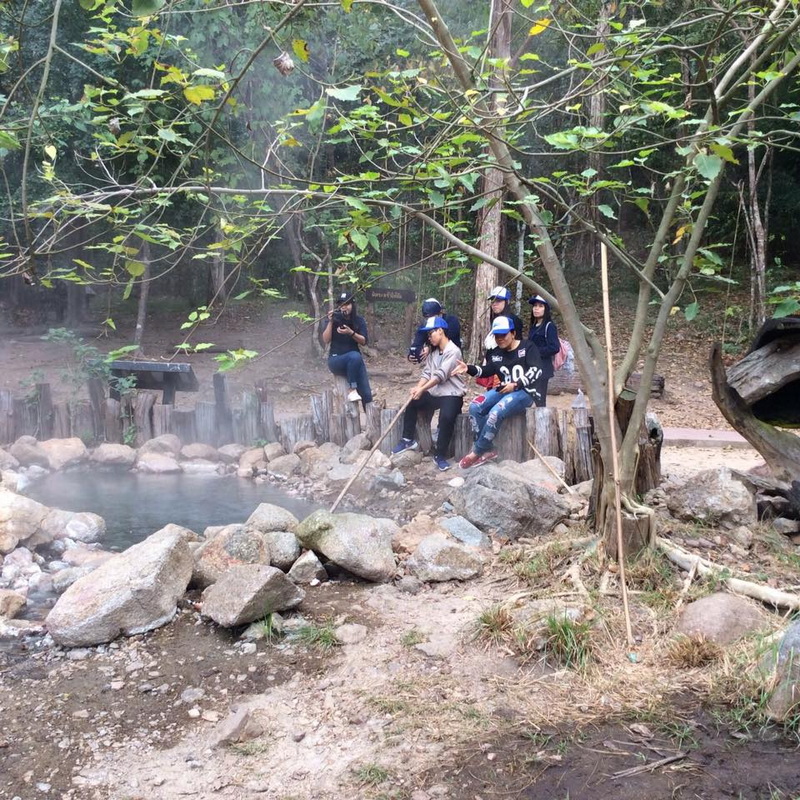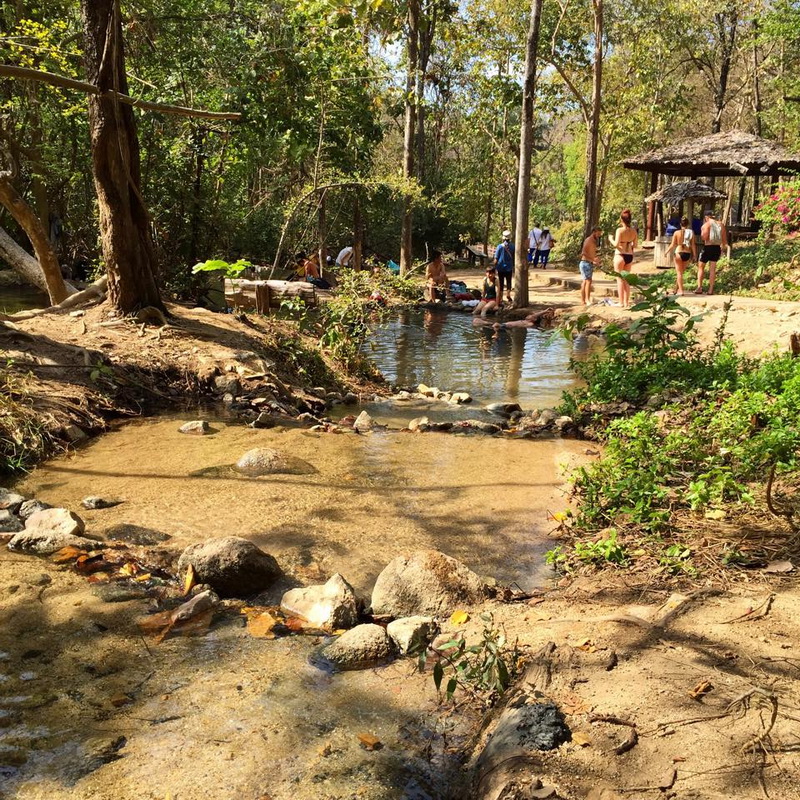 The surrounding forests are teeming with teak woods and local wild animals, and are ideal for an overnight camping trip, if you feel adventurous. Another famous hot spring is the Pong Nam Ron Thapai, located 8 kilometers to the south, where a cold spring runs over boiling hot rock formations to create magic.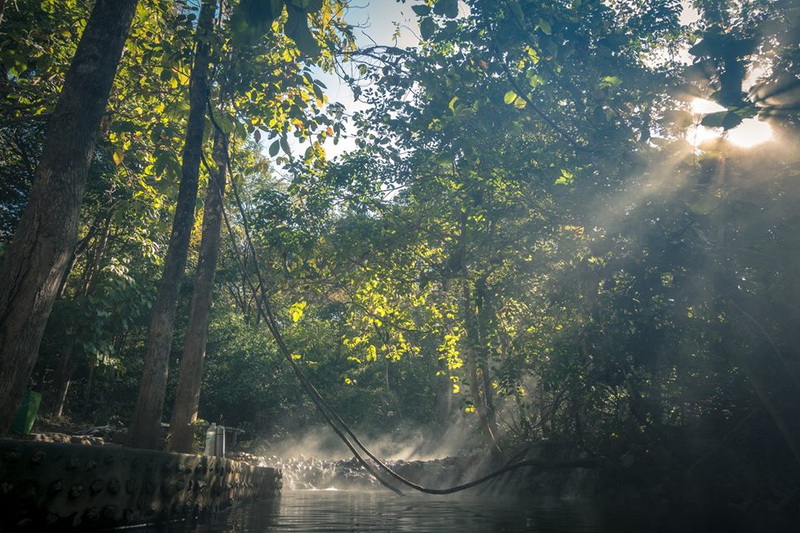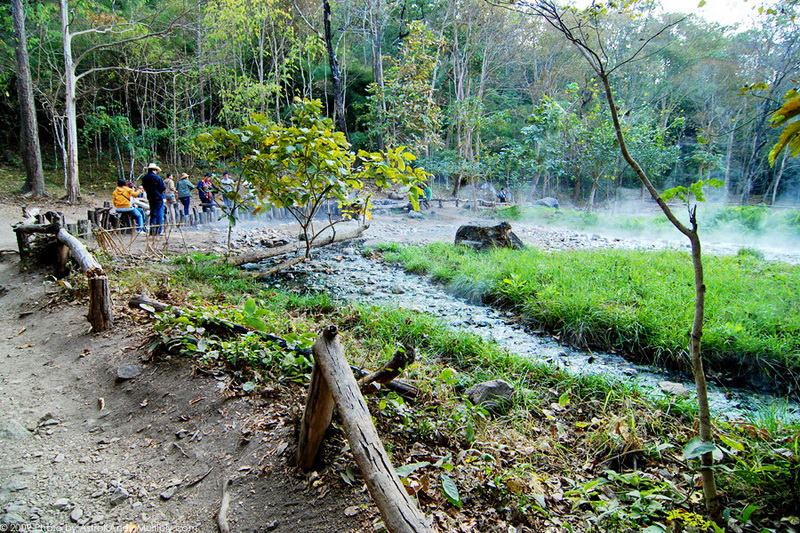 There is a stream running through the hot springs and you can choose either to bathe in the river or in bathtubs that have been built on the site, short walk to the hot spring, pools with varying temperatures.
Cooking eggs was pretty fun, took about 30 min for half boiled eggs but good experience.
There's a shop on site with overpriced drinks and snacks, including eggs that you can boil in the hottest pools!
On public holidays and at weekends, Tha Pai hot spring is popular with Thai locals, meaning that you will not be alone in the water.
Relax and have a good time at the Pong Nam Ron Thapai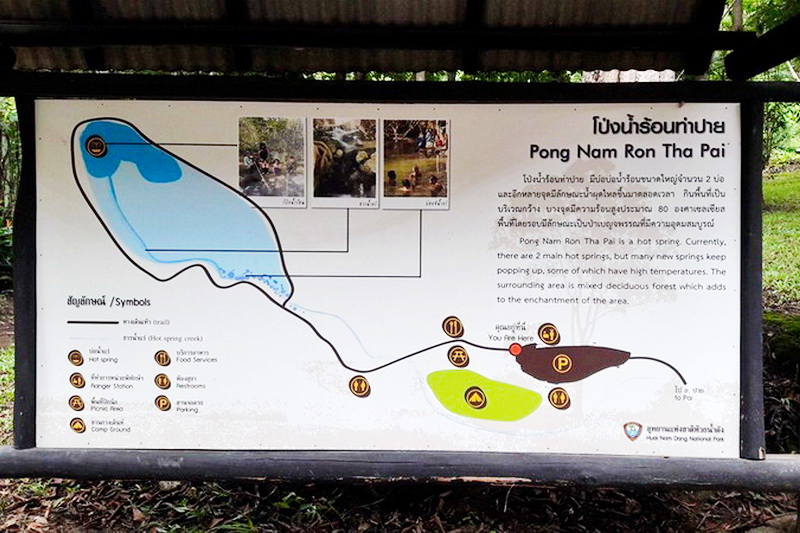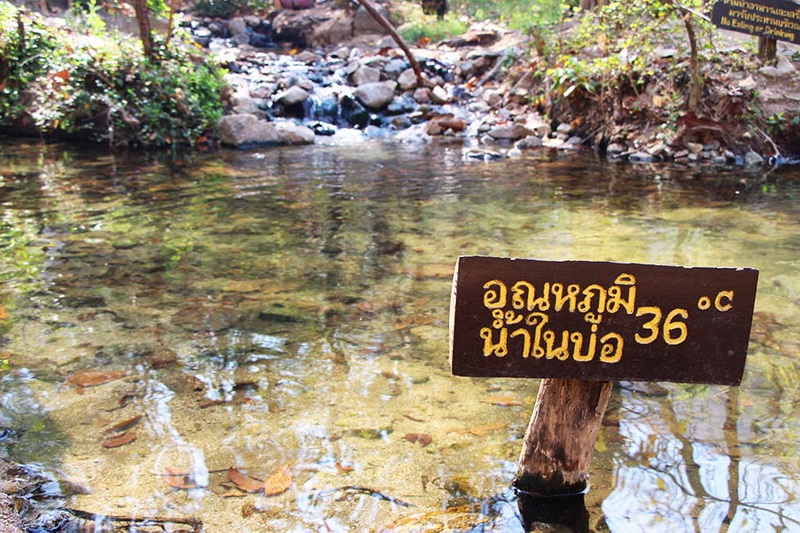 Getting to Pong Nam Ron Thapai :
Pong Nam Ron Thapai, located two kilometers beyond Pai Canyon off Route 1095 at Km. 87 of Pai district.
Entracce Fee : Fee is a bit expensive 300bat for foreigners
Opening times : Pong Nam Ron Thapai open between 7 am. – 6 pm.