Pai Canyon Wonderful Nature Attraction
Pai Canyon Incredibly Wonderful Nature Attraction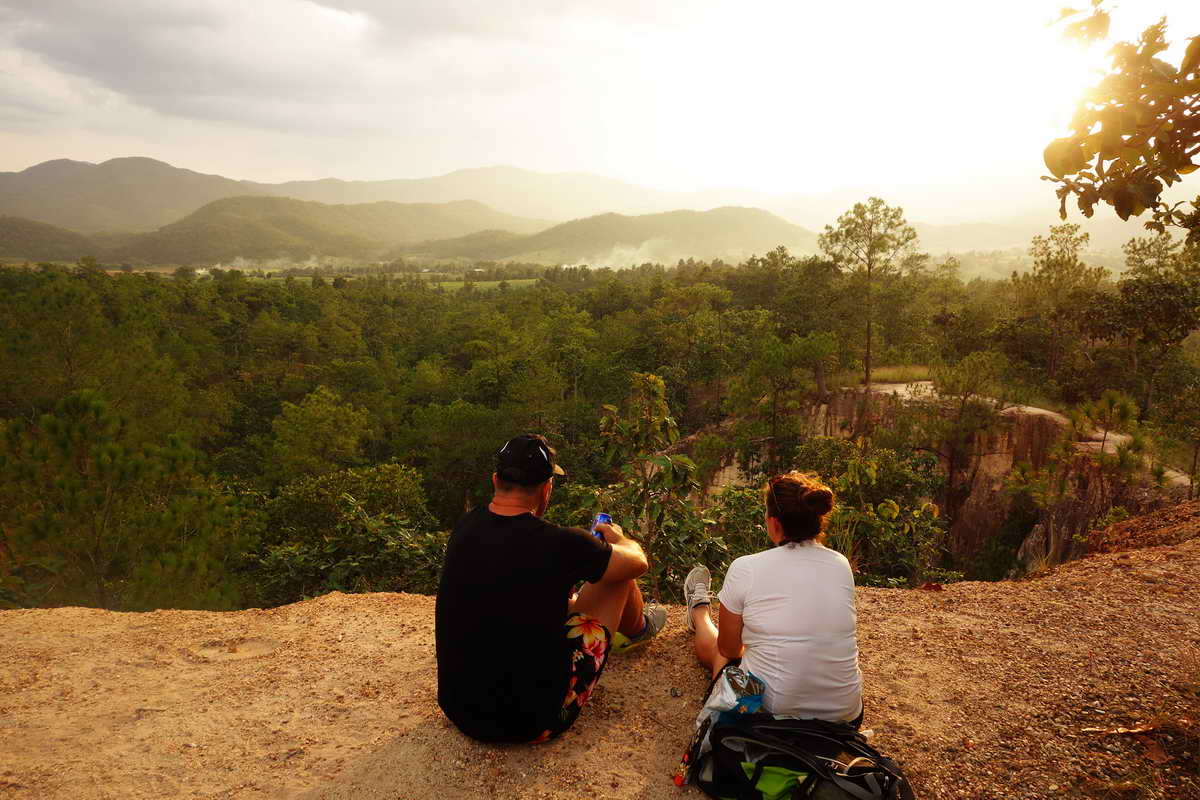 Pai canyon is beautiful – a great place to walk and explore during the day, or go for sunset when it will be more crowded but also worth it.
If you ever come to Pai, one of the attractions that you shouldn't be missing is the impressive and breathtaking Pai Canyon. Had a nice walk around the Pai Canyon. It became overcrowded at sunset though but it made it a nice place to chill and meet people.
You can spent several hours at Pai canyon, exploring all the different trails and admiring the views. Definitely worth coming to see, even if it is a little overcast and the sunset won't be that great. Most of the parts of the canton are easily accessible of you have an average level of fitness. The beginning part was fairly crowded with tourists but after 100 meters or so they thinned out which was nice. You will find a nice little ledge to get some pictures and watch the cloudy sunset.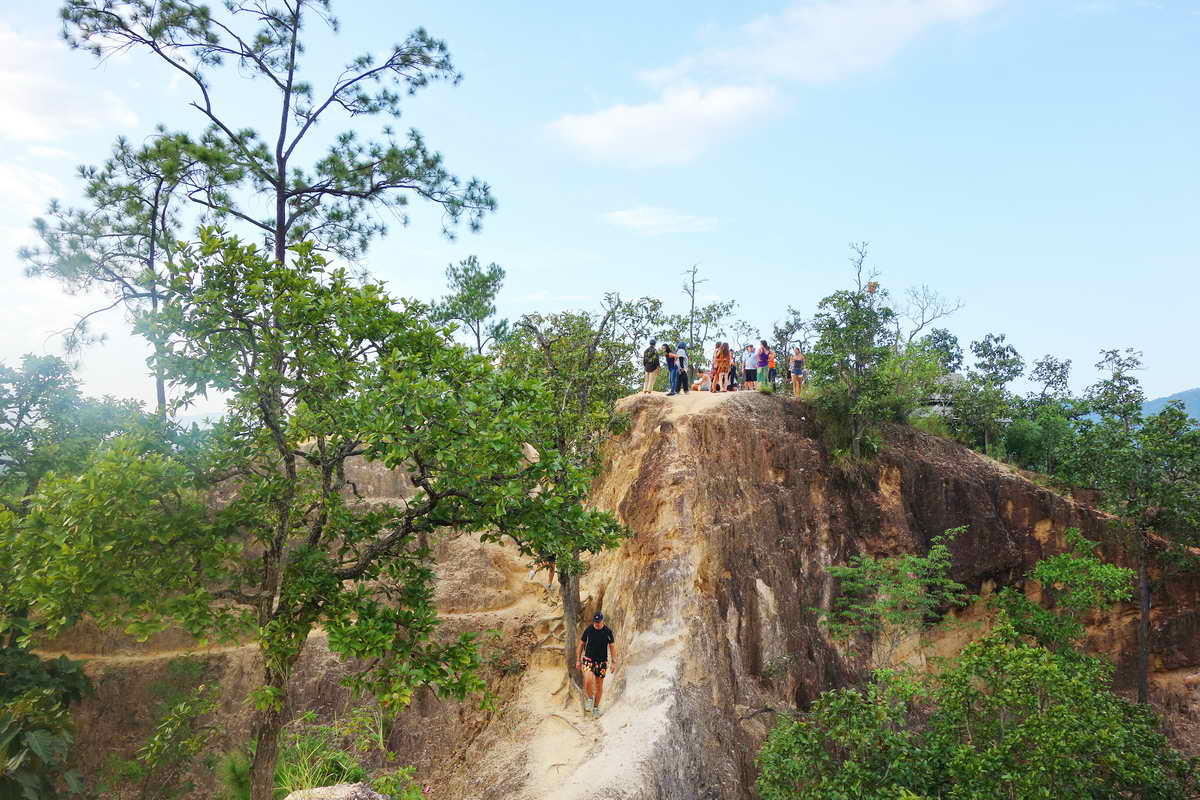 Best time to go
It's good to be there before sunset and take a walk as well. The whole panorama is very picturesque when the sun hits the top of the mountain-range.
Getting to Pai Canyon
It's quite easy to get there. From Pai, follow highway 1095 south for 8km. Along the way, you'll see Coffee in Love, The Container in Pai and Love Strawberry but before arrive Pai Memorial Bridge. The Pai canyon is located on the right side of the road. You can park your car there and head up the stairs to the canyon.
Just park your car at the parking lot and start hiking up a 300 m. paved stairway that culminates to an elevated and open lookout area on the verge of the canyon that will reveal some of the hiking options.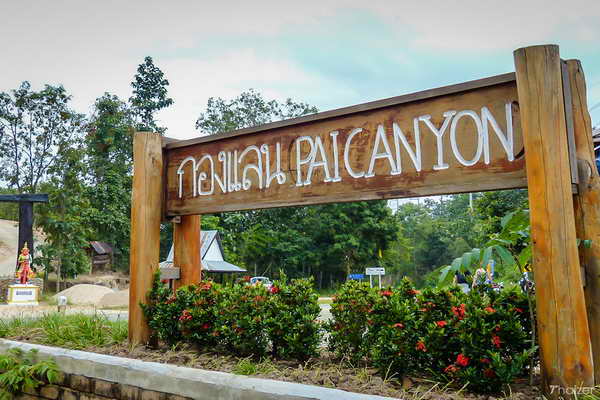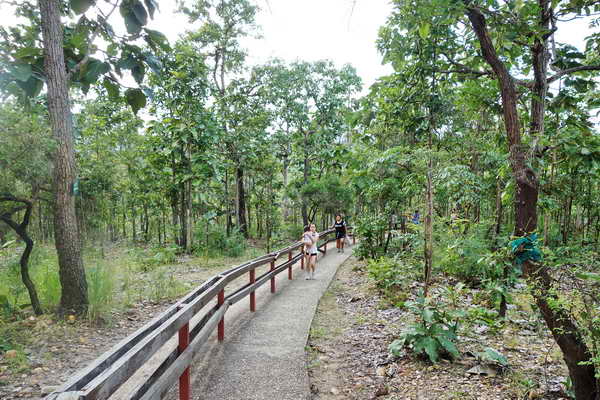 Be careful out there, and enjoy!!
At the top of the stairs lies Pai Canyon.  The reddish hue of the canyon along with the backdrop of the mountains makes it a unique site to see. There are dangerous 50 metre steep drops on either side of the canyon, so be careful when exploring. There are a lot of paths to wander on if you're daring enough.
You can scramble among the paths within the valleys, and admire the views of the nearby forests. You do need to take care as some of the paths are very narrow and there are steep drops in certain areas. If you are unsure you can always view the scenery via the viewing platform.
 It is better not to wear flip flops!!! Bring water and good shoes and camera here!!! Highly recommend !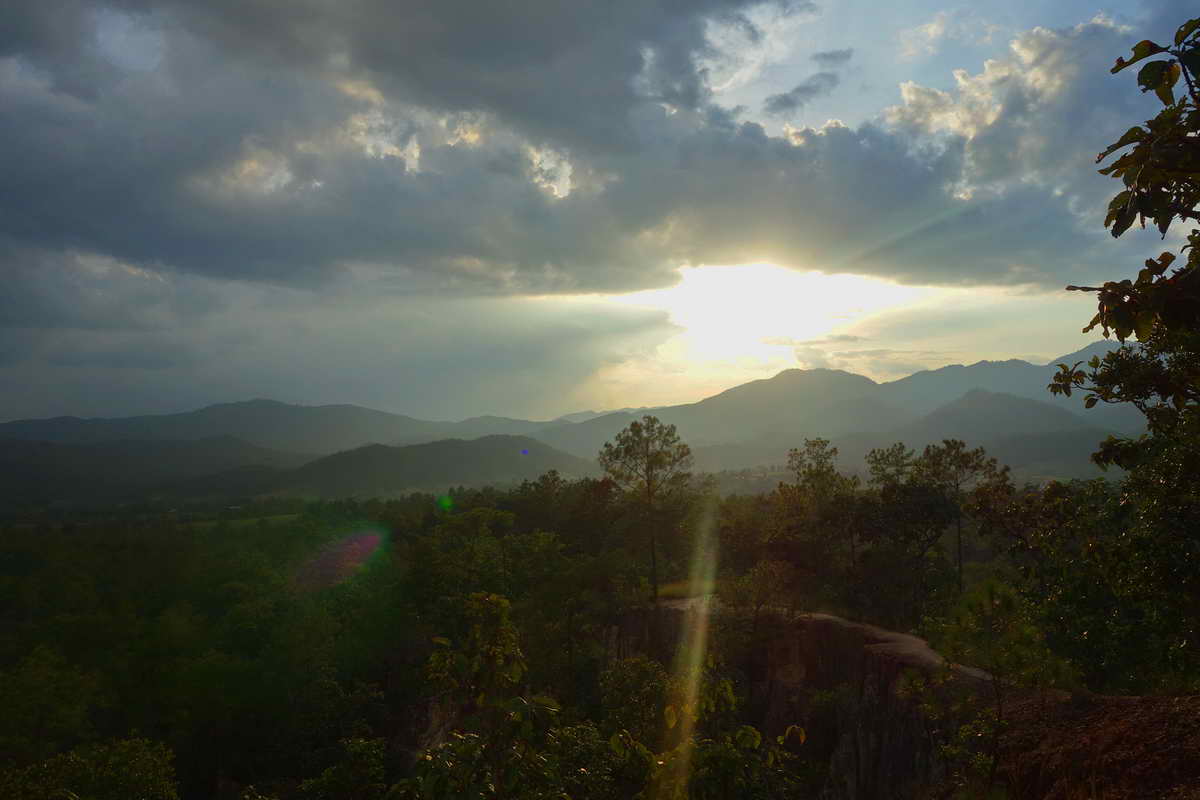 Entracce Fee : It is free entry
Beautiful canyon you can explore. There are stunning views out across the Pai valley.  Although it can't compare to the Grand Canyon by any means, Pai Canyon is certainly impressive and worth going to see if you are in the area.