Tham Lod Real Cool Impressive and Amazing Cave
Tham Lod Real Cool Impressive and Amazing Cave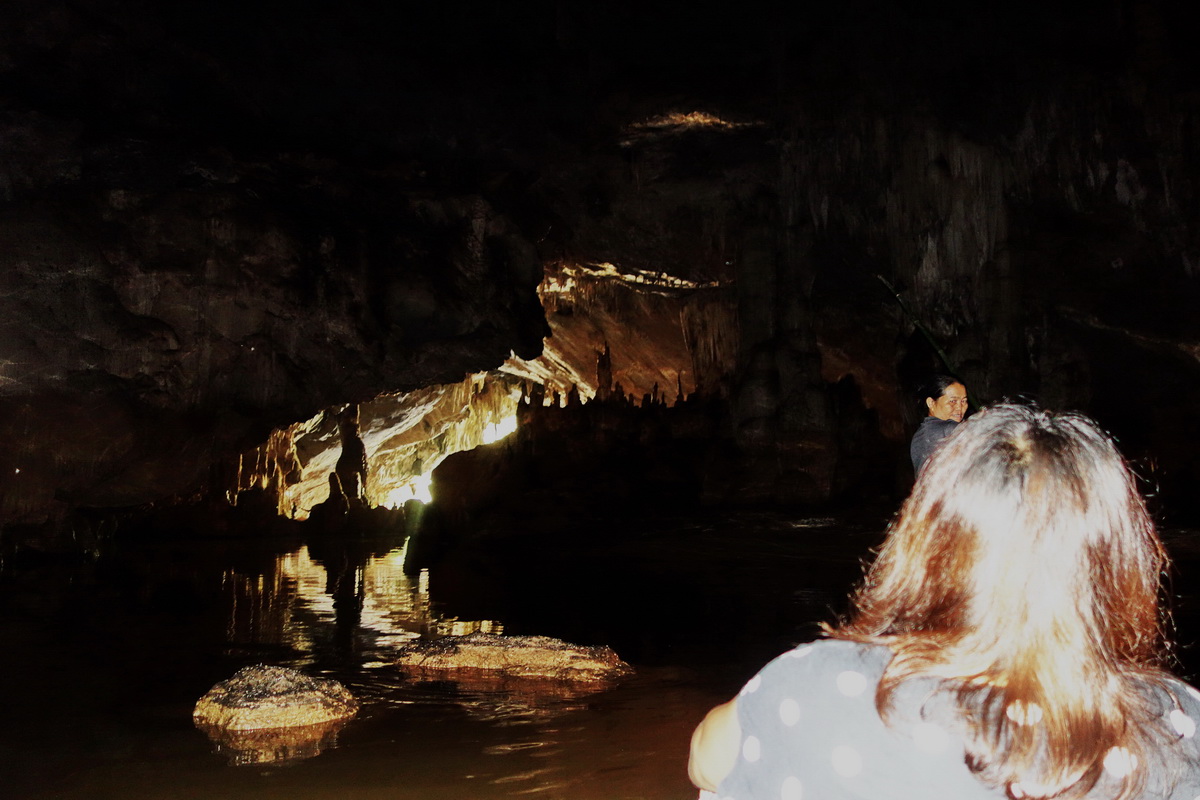 Tham Lod  situated in Pang Mapha district, Mae Hong Son Province, Northern Thailand. The Nam Lang River flows through the cave which is filled with stalactites and stalagmites. The cave is also home to large numbers of bats and swifts. In Tham Lod and other caves nearby teak wood coffins have been discovered which are thought to have been carved by the Lawa tribes people thousands of years ago.
The Lod cave system has been formed by water erosion in a natural limestone dome with its main feature being the Lang river which runs through the center of the cave. In its entirety, Tham Lod is more than 1.5 kilometres long, still considerably smaller than some other caves in the area, but the main chamber is spectacular, running to a height of 50 metres, from floor to ceiling.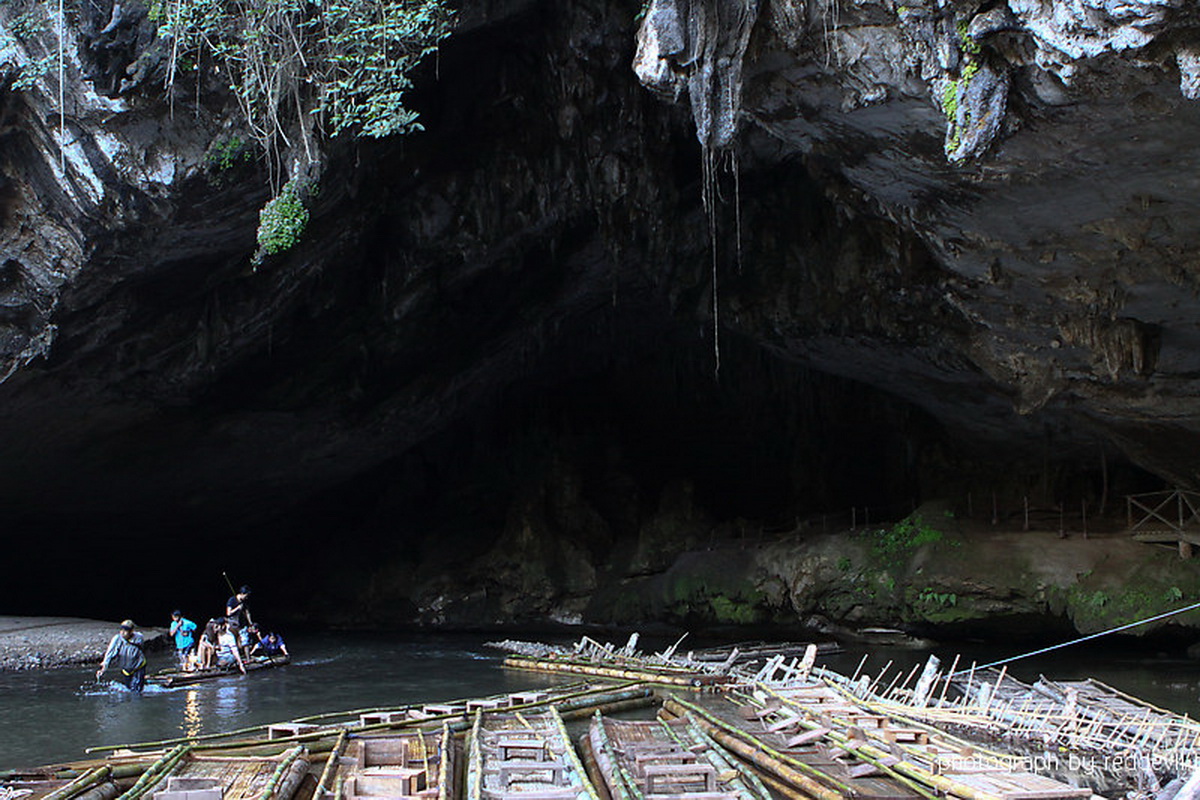 The Caves are part of Tham Nam Lod Wildlife and Nature Park and reflect the secrets of geological, archeological and ecological wonder. It's a must for every group of three persons to be accompanied by village lady guide with a lantern. The Lang river that originated from Thai- Burmese border with it's gushing force created this wonder.Basically in Lime stone mountainous area.
From the parking area, Walking into the mouth of Lod Cave about 600metres. The mouth and ceiling of the cave is wide and tall, filled with large stalactites and stalagmites that have formed over thousands of years.  The highlight for Tham Lod are getting on small bamboo raft inside the cave.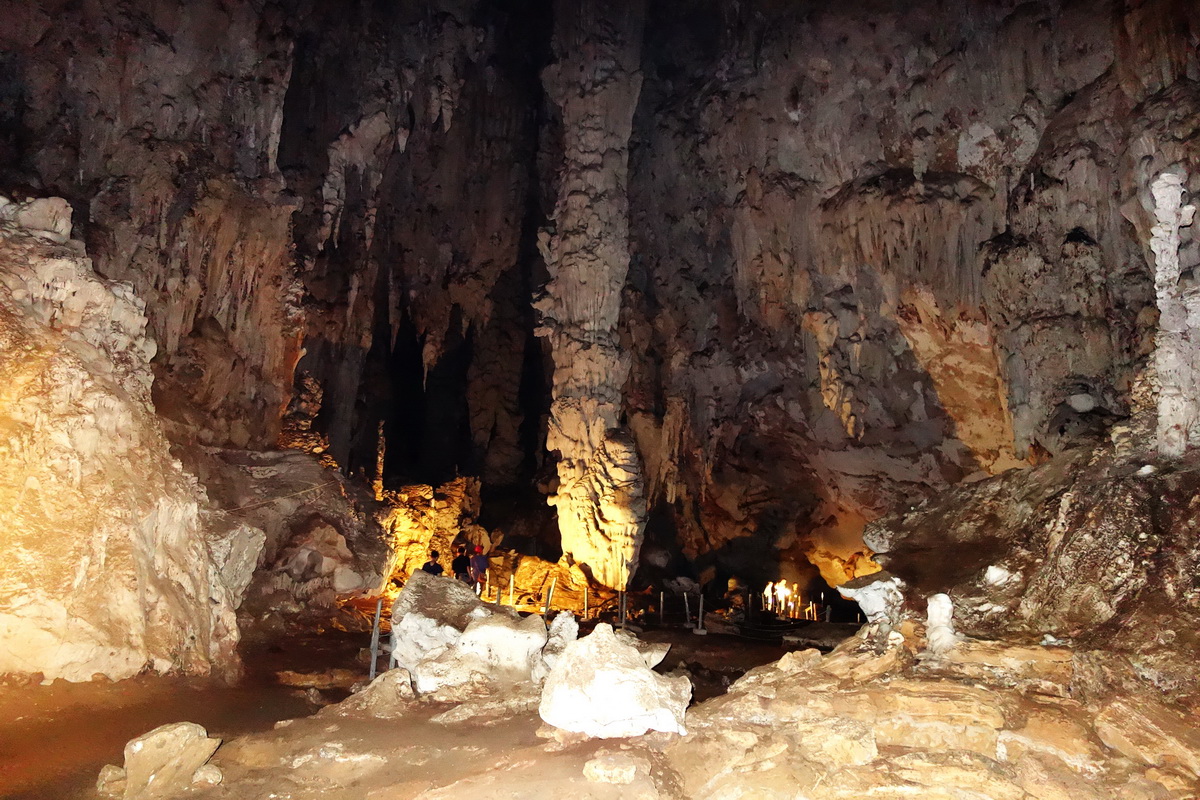 Tham Lod has three connected caves, with the first one being a grotto, the second one containing pre-historic paintings of deer, and the third one containing pre-historic canoe shaped coffins. There are mandatory guided tours to all the three caves which also includes an awesome boat ride to the third cave.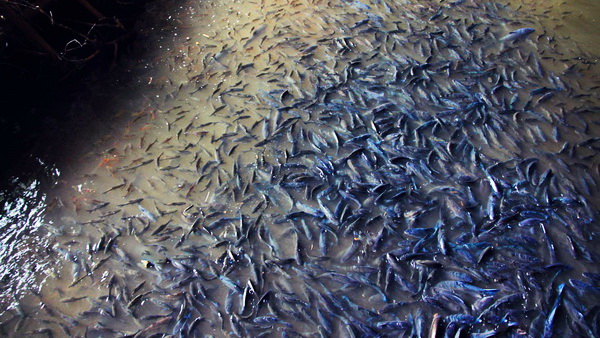 There are thousands of fish in the cool underground water.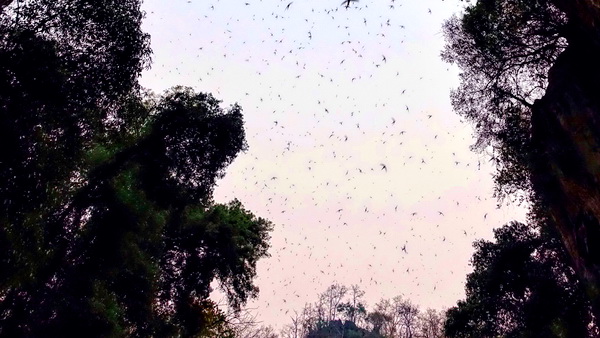 Here you can watch 300,000 birds fly into the cave every evening after sunset, in the twilight.
Getting to Tham Lod :
Tham Lod is located off the Route 1095 connecting the quaint little town of Pai and Mae Hong Son. Coming from Pai, heading toward Mae Hong Son about 42 kms, just entering Pang Mapha turn right, signposted to Tham Lod.
Entracce Fee : 
It was a total of 150 baht per person to enter the cave, hire the guide and get the raft through the cave.
You must use of a bamboo raft to cross the river once inside the cave. For 1 group 1-3 people are 400 Baht
Opening times : Tham Lod open between 9 am. – 6 pm.