Lahu People
Lahu People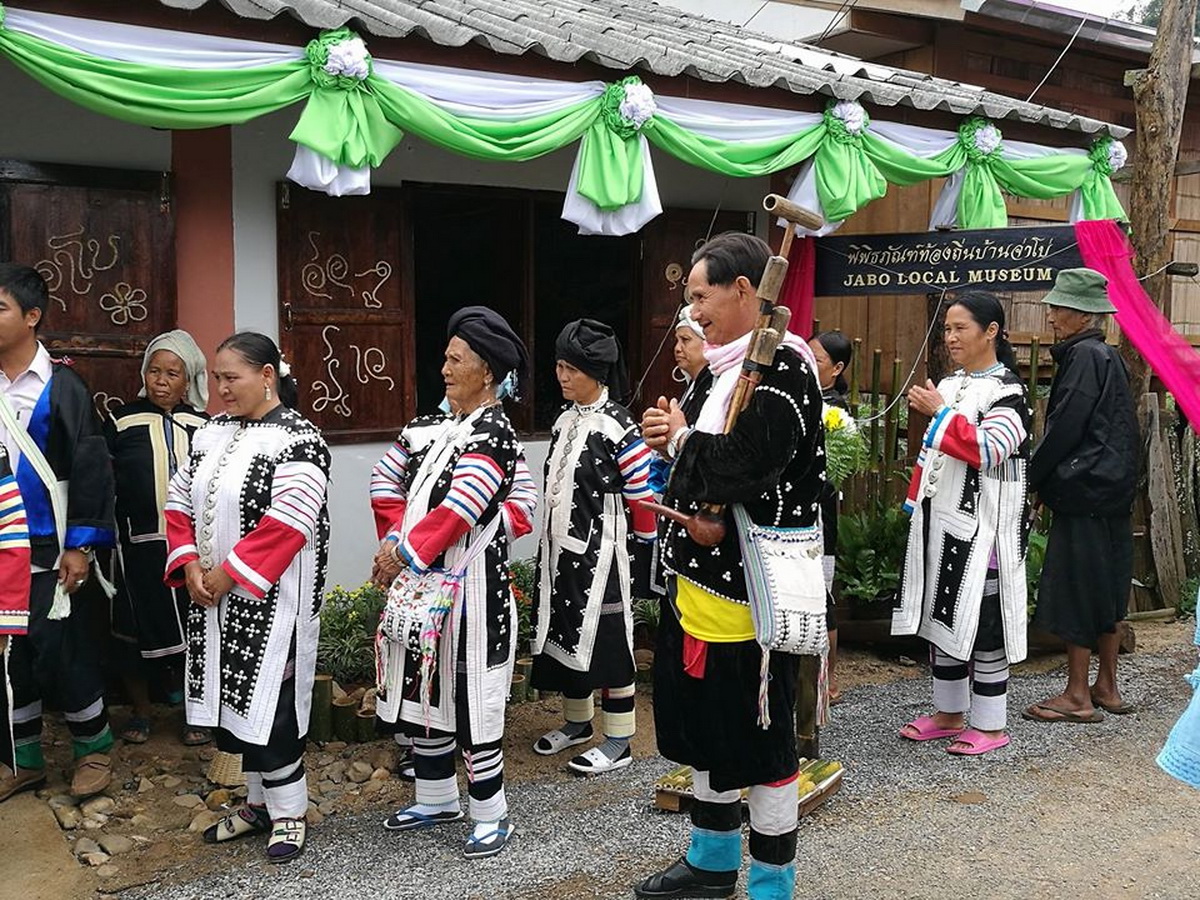 Lahu is an ancient hill tribe in Thailand. Their history began more than 4,500 years ago.
According to the legend, Lahu People used to be homeless just before the 19th century. Later, Chinese gave Lahu People the power of self-government on the condition that Lahu People would have to be under the care of the Chinese King at the time. Not so long after that, there was a change in Chinese government and soldiers began to rule local communities, which were mostly inhabited by Lahu People. Therefore, Lahu People started to be upset and unsatisfied with Chinese government.
As time went by, Lahu People couldn't stay silent anymore. They began to fight with soldiers but lost their victory. Therefore, some of them gave up and stayed under the government while many or them evacuated to southern China to leave the government.
However, later, Lahu People didn't want to be under the government of Chinese army anymore. They started to evacuated to Kengtung, Myanmar. That's when they started to receive cultures from Shan People in Shan State.
Their lives in Kengtung weren't convenient like they should be. Lahu People had to face some English missionaries who tried to convince them to abandon their cultures and traditions and become Christians. Of course, Lahu People didn't want to do so. Therefore, they assembled and stand against the English. However, the English army tried to get to Lahu People while Lahu People started to give up, as things didn't turn out as planned. More Lahu People died. Some survivors fled and evacuated to Thailand about 200 years ago.
After that, another evacuation occurred when the English gave the Burmese their sovereignty back. Many Lahu People were in troubles due to Burmese government's policies . Therefore, they started to fight again. This time, Lahu People gained a lot of people and belongings but didn't gain their victory. So, they fled to Thailand again and started their new lives in Fang County, Chiang Mai.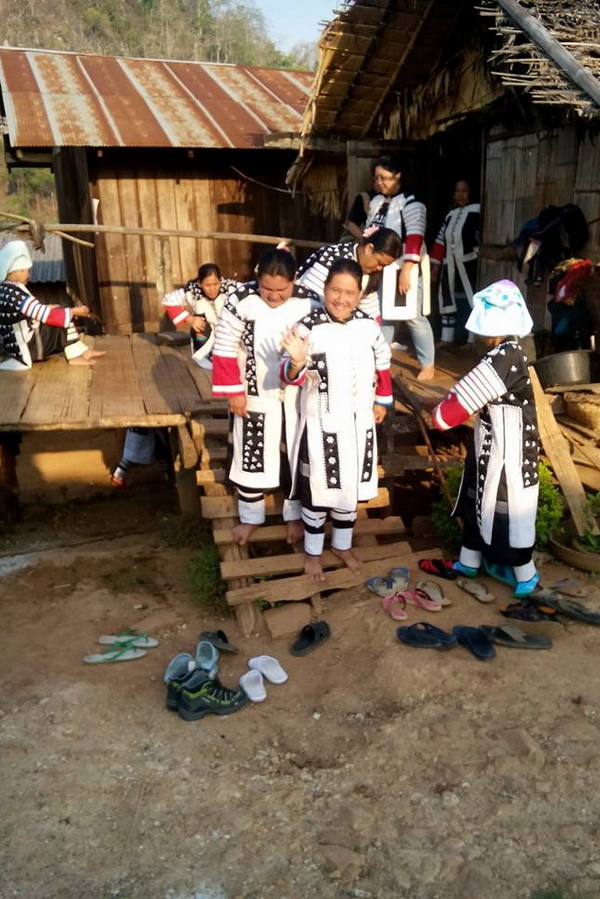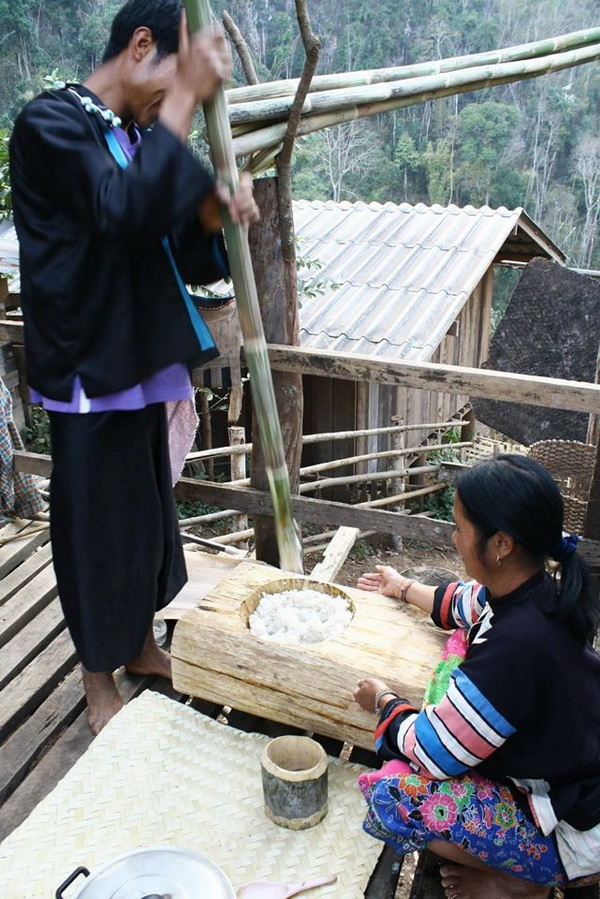 Now you see that their legend is full of wars and fights. It wasn't easy for them to live their lives peacefully.
However, nowadays, you can find them living peacefully in various communities in Thailand.
In Thailand, there are 4 types of Lahu : Lahu Nyi, Lahu Na, Lahu Shi, and Lahu Shehleh. Lahu Nyi have most members of Lahu People, followed by Lahu Na, Lahu Shehleh and Lahu Shi.
Before visiting any of their communities, let's get to know more about them.
First, their language. Lahu language did't have its own alphabets and grammar in the first place. Later, some western missionaries used Roman script to create the grammar for Lahu language. It turns out that Lahu language is similar to Burmese language, as it's based on Burmese language. In Lahu language, the subject of a sentence comes first, followed by the object and, finally, the verb.
Some Lahu People also learn to speak Thai, but that's not easy for them. Since their language doesn't have final consonants, it's difficult for them to pronounce Thai words.
Next, let's see about their beliefs. Lahu People believe in superstitions. They have 'Da Las', male sorcerers, to forebode things like illness. Da Las also teach Lahu People to behave themselves properly.
Beside Da Las, there are also 'Kha Somas', or female sorcerers. Their jobs are similar to Da Las.
Next, there are 'Ja Lis', whose jobs are about making agricultural tools. Lahu People really pay respect to them. Ja Lis don't just make agricultural tools, in fact. They also solve problems for villagers in case there are collisions.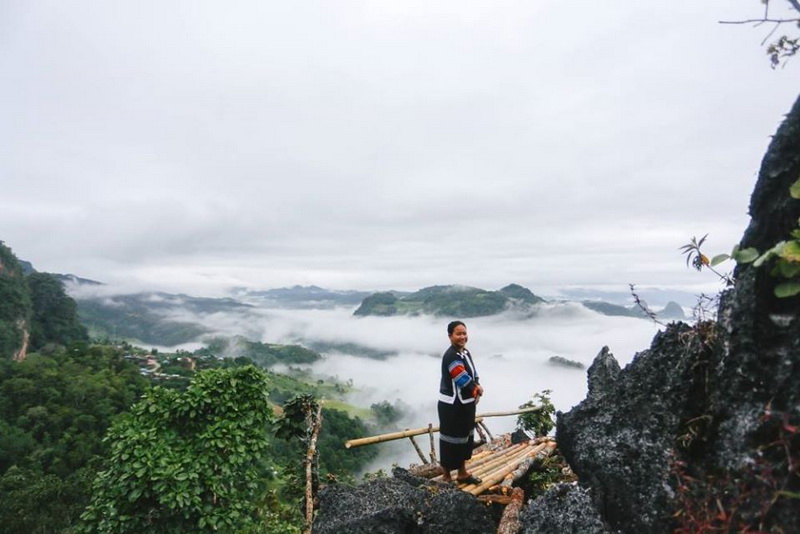 About their costumes, let's see.
Lahu Nyi : Women often have red stripes of clothes on black clothes. Their panungs are mostly yellow and dark blue. Their shirts have long sleeves but are so short that you can see those women's belly. For men, they always keep their hair short. They always wear black shirts and carry some swords or crossbows with them.
Lahu Na : These people regularly dress in black costumes. Men dress like Chinese people, same as women. They also have head clothes.
Lahu Shi : These people consist of two types: Ba Kio and Ba Lan. Women wear black or white shirts with black pasins, but sometimes they dress like Lisu People. For men, they often shave their hair and tie the end of their hair with strings. Some time they even have pigtails and head clothes. Men also wear black shirts and Chinese-styled pants.

Lahu Shehleh :

These people also wear black costumes. They have long shirts. The shirts are so long that they touch their ankles. They wear head clothes too.
Overall, Lahu hilltribe often wear some ornaments, like, necklaces or bracelets.
Their families consists of husbands, wives and children. They believe that every family have their own spirits to watch over every members.
According to the tradition, when a couple is married, the man must live with the woman in her house to help the woman's parents with their jobs for 3 years. After 3 years, they can have their own lives and live together.
Lahu People don't have differences between genders. Men and women are treated in same ways. Men can also cook and take care of children just like women do.
Lahu village in Mae Hong Son