Karen People
Karen People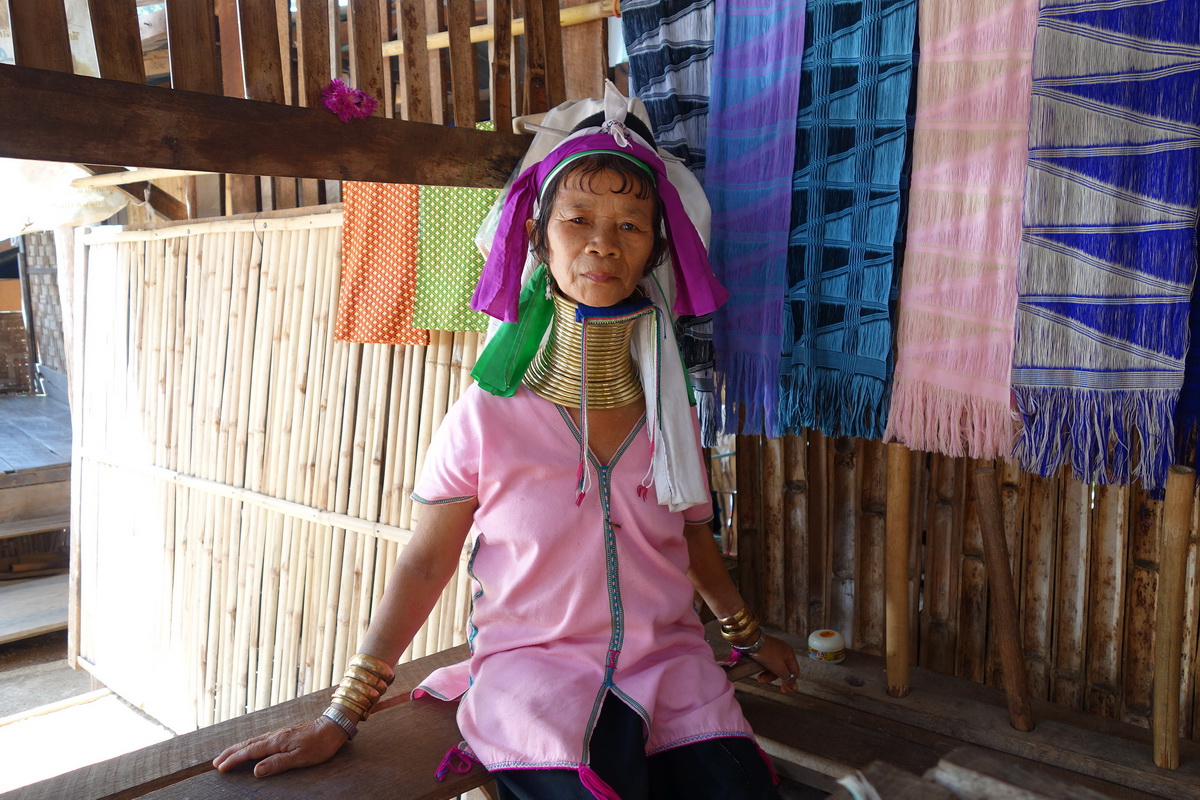 Karen People are one of the most frequently-found ethnic tribes in Thailand. Their lives contain many parts of interesting lifestyles and cultures.
There are no certain stories about where Karen People originated from. However, according to the data, there are about 1,993 Karen villages, 69,353 Karen families and 352,295 Karen population. These are just approximate numbers. Karen can be found in northern and western provinces of Thailand: Kanchanaburi, Kampaengphet, Chiang Rai, Chiang Mai, Tak, Prachuab Kirikhan, Phetchaburi, Phrae, Nan, Mae Hong Son, Ratchaburi, Lampang, Lamphun, Sukhothai, Suphanburi and Uthaithani.
The legend says that Karen People have lived in Karen State of Myanmar. In 18th century, they evacuated to Thailand. It's believed that they relocated due to a series of wars between Thai and Burmese in the past. Karen People always got into troubles when wars came. So, they decided to move to somewhere more peaceful.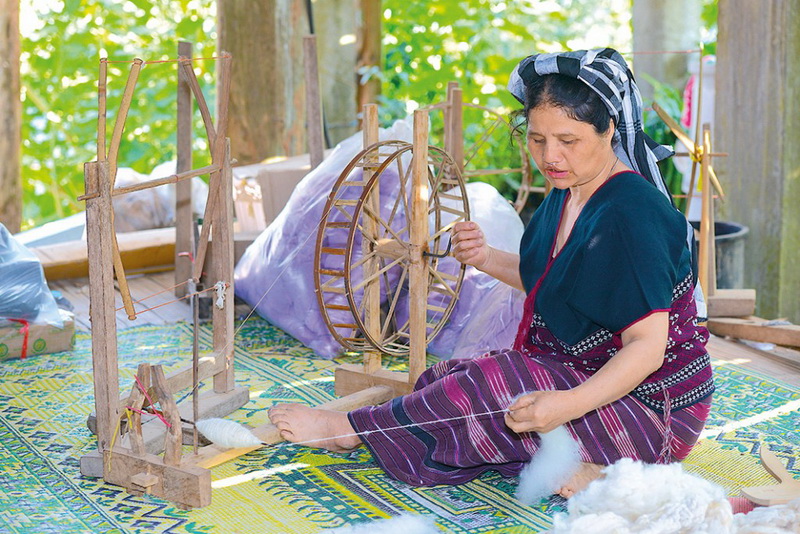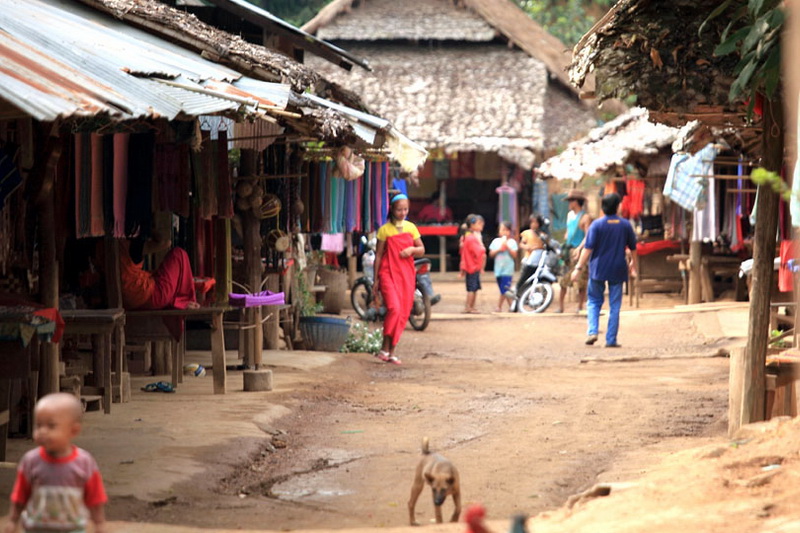 There are 4 types of Karen in Thailand: Sako, Poe, Pa Oe and Ba Wae. Sako contain most Karen population. Poe mostly live in Kanchanaburi, Mae Hong Son, Chiangmai and Lamphun. Both Pa Oe and Ba Wae live in Mae Hong Son.
Even Karen People are a hill tribe, but not all of them live on high mountains. Some of them build houses on the ground like normal people. Their houses often consist of high poles and terraces.
Karen People speak Karen language, which is a type of Sino-Tubetan language. The word 'Karen' is believed to be based on the word 'Pa Ka Koen Yo', which means 'people who live their lives simply'. That's true, because Karen People really live their lives simply. They inhabit in quiet communities. Mostly, they make livings out of farming. They can grow many types of plants and raise animals. In the past, they only grew opium like many other ethnic tribes. But, later, they have been supported by many organizations. Therefore, they now grow a lot of economic plants.
Speaking of their farming, Karen People farm using crop rotation. That means they don't farm continuously. Instead, they farm and pause everything for several years and then they start farming again. They do this to prevent their soil from getting damaged.
For animals, they raise cows, buffaloes, pigs and chickens. Some of them even raise elephants too.
About their beliefs, Karen People used to believe in ghosts and all those supernatural things. Later, they began to believe in Buddhism and Christianity later. However, some of them still believe in same old things. They believe that there are spirits most everywhere, for examples, spirits of forests and gods of protection. They think that there are spirits in natural environments, as they've lived with nature all along. Most of their activities involve these spirits. They always express their wishes to have these spirits help them with their works, including farming, and protect their families.
Each family of Karen People consists of 1 wife and 1 husband. They don't accept eloping. They even barely get divorced. Mostly, women get to choose their own grooms and be responsible for all expense of their weddings. After weddings, men must live with their wives' parents for a harvest season. After that, they are allowed to move out and have their own homes.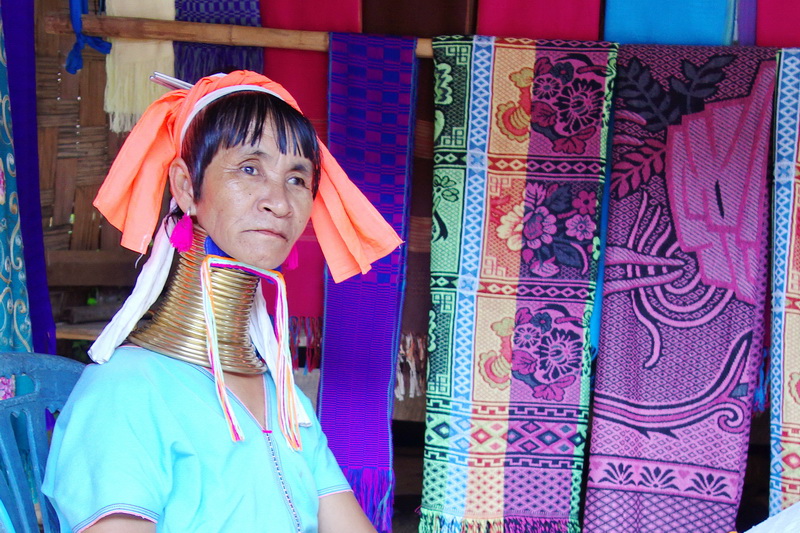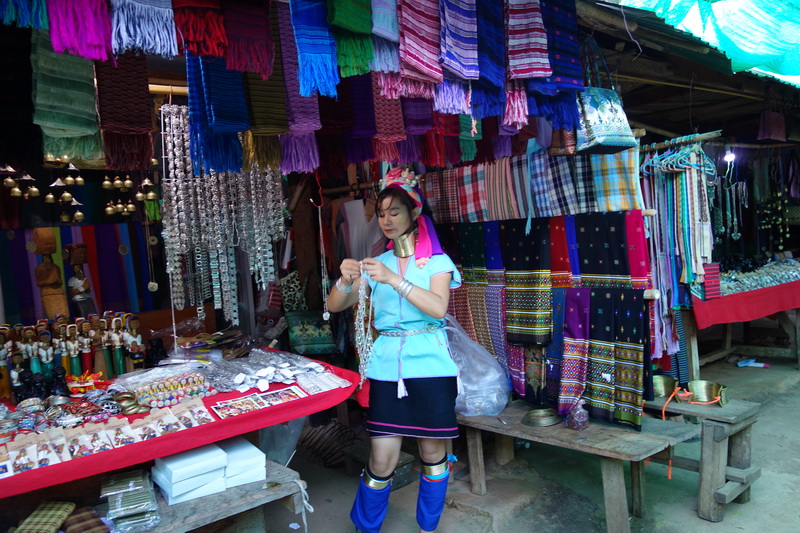 Long-Necked Karen
Long-Necked Karen and Karen People aren't the same tribe. On the contrary, Long-Necked Karen are just a small group of Karenni or Red Karen. Red Karen is one of Kayah People, which are based in Kayah State of Myanmar. 
Long-Necked Karen People are well-known for having rows of circle-shaped brass loops around their necks. These loops make their necks look really long. And that's why they're called 'Long-Necked Karen'.
According to the story, Long-Necked Karen women always wear these brass loops to protect themselves from wild animals and symbolize their tribe. With these loops, everybody should know that they're Long-Necked Karen and therefore they can't get married to men from other tribes.
The more they get older, the more loops they have to wear. The fact that their necks look so long doesn't have anything to do with the stretches of their neck bones. It's just about the transformations of their ribs connecting to their spines.
Karen village in Mae Hong Son