Long Neck Village Baan Huay Pu Keng
Long Neck Village Baan Huay Pu Keng situated in Mae Hong Son, northern Thailand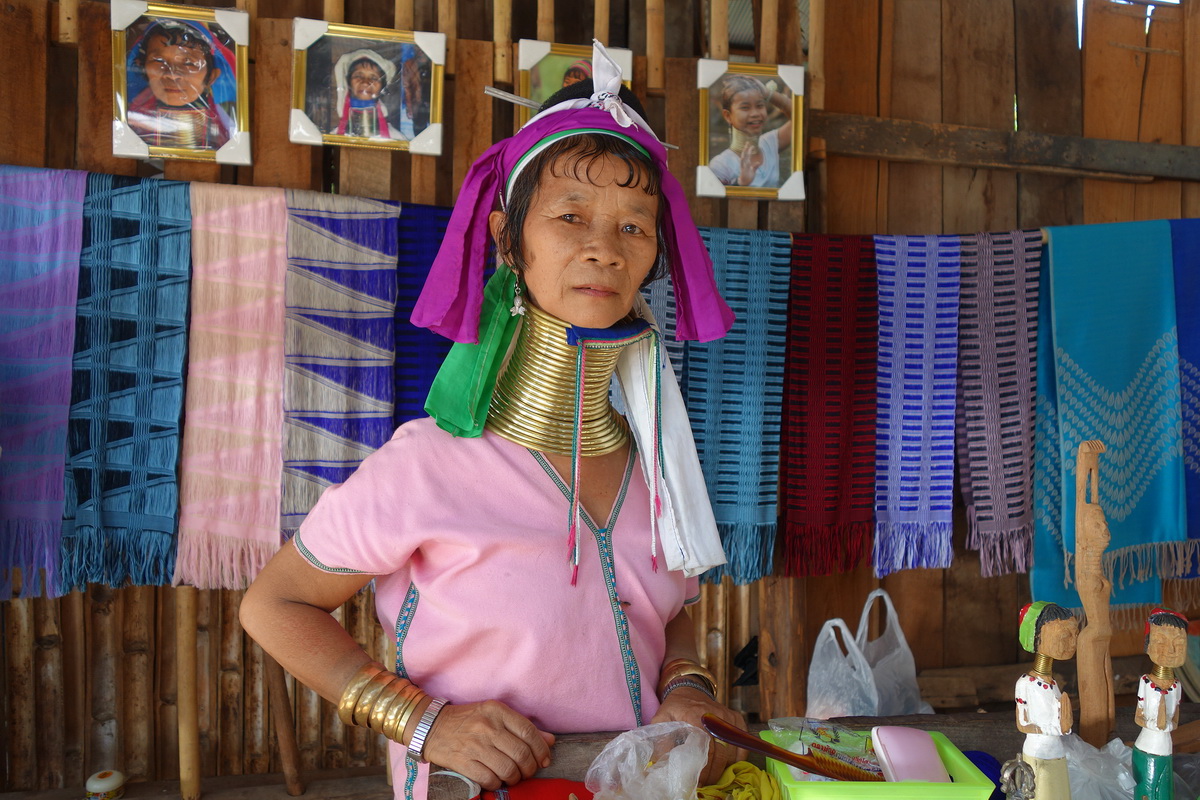 Long Neck Village Baan Huay Pu Keng is often referred to by Thai's as Long Neck Village Baan Nam Piang Din (actually the name of a nearby village). This will often be preceded by Ban or Baan (the Thai word for village). In addition there are a number of variations to the spelling of Huay Pu Keng including Huey Pu Keng, Huay Pu Kaeng and Huay Poo Kang.
Baan Huay Pu Keng or Thai people call Ban Nam Piang Din is a small village populated primarily by the Kayan (long-neck) and Kayaw (big-ears) Karenni ethnic sub-groups.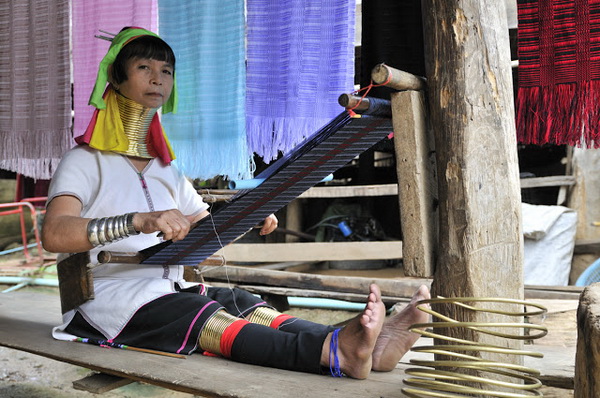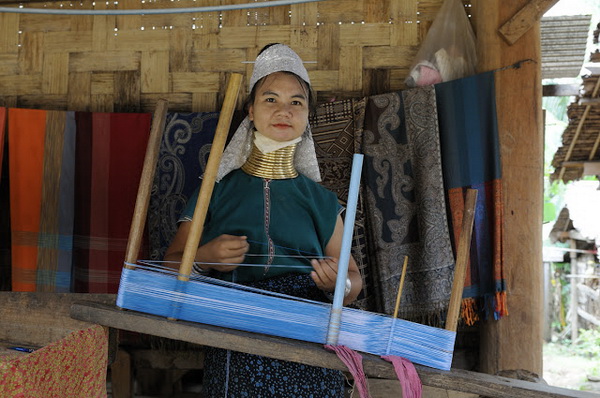 Long Neck Village Baan Huay Pu Keng or Ban Nam Piang Din housing is another way of life that visitors can see the living conditions of the Karen people.
Long Neck Village Baan Huay Pu Keng is a rather new set-up, the largest of the three Kayan settlements. Its position, on the Pai river's rim, strong wooden buildings, a commercial walkway with lateral streets leading to various facilities, gives this place his more authentic character: the bumpy cruise also adding a sense of remoteness.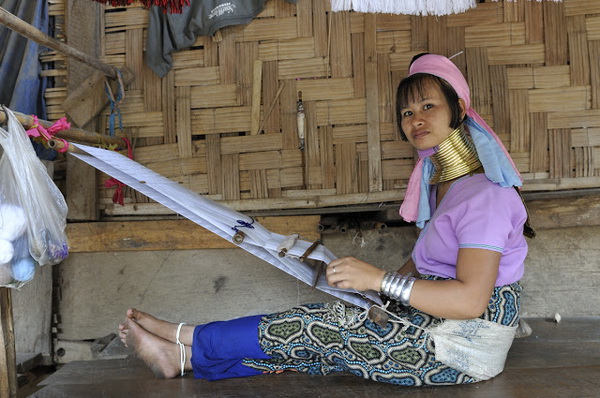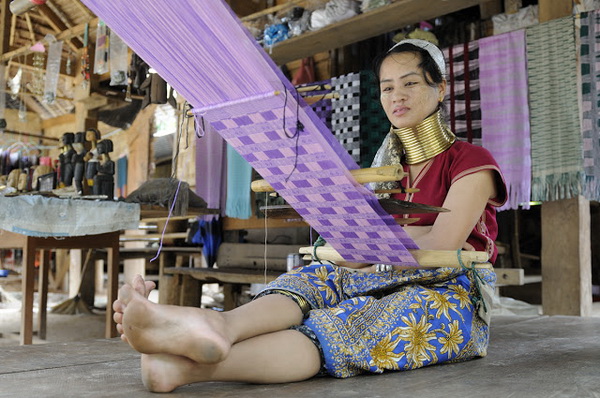 The women are famous for their long necks, which are stretched with heavy, tight metal rings from the child's age. The Langohr women, on the other hand, wear heavy ear jewelry that stretches the earlobes. The village lives exclusively from tourism or the entrance fee, which amounts to 300 Baht per visitor. In addition, the villagers sell self-made crafts such as jewelery, handcrafts and carvings to tourists. Also interesting is a visit to the school at the top of the village. There are several small classrooms where the children are taught in four languages: Thai, English, Karen and Burmese.
There are two ways to get to the Long Neck Village Baan Huay Pu Keng.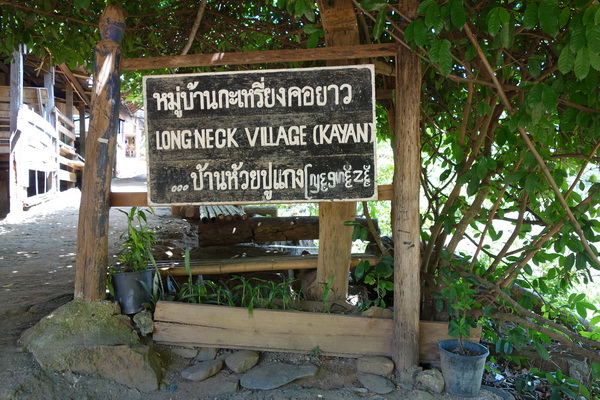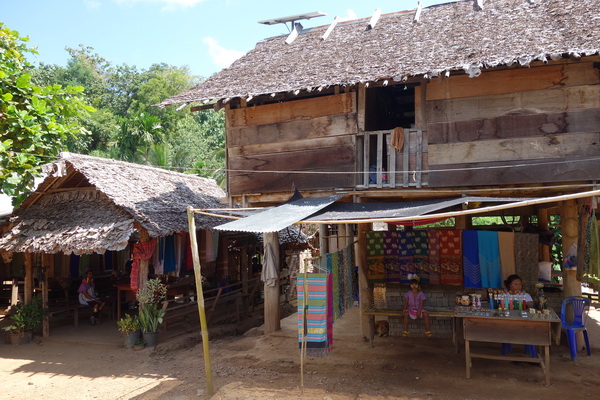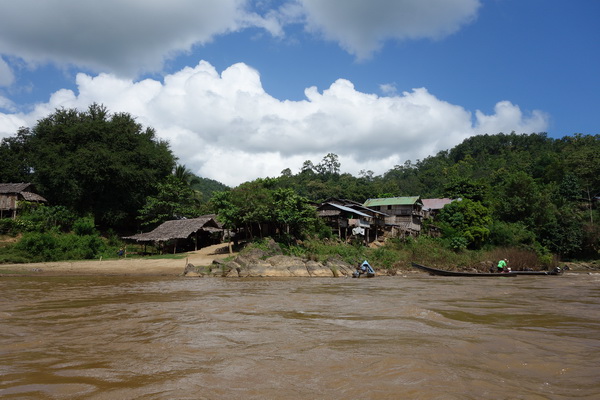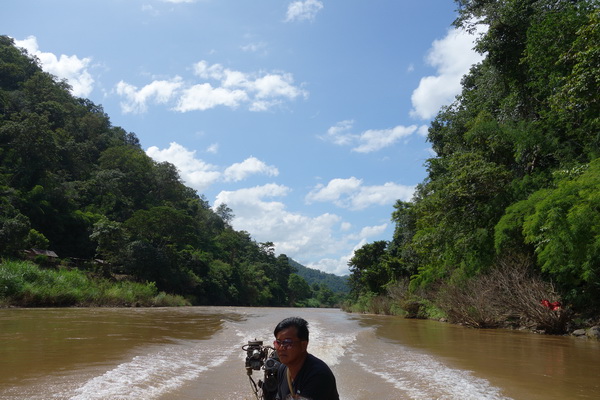 By Boat : You should stop at Ban Huay Dua to go on a boat ride on the River Pai and visit a long-neck Kayan tribal village in Baan Huay Pu Keng. This promises to be both a major tourist attraction and an eye-opening experience, as you will be exposed to tribal poverty as well as the richness of their art and culture. Long Neck Village Baan Huay Pu Keng is the last point on this side of Thailand, with the Burmese border. It takes about one hour and costs about 800 baht charter passenger seat 7 people contact Ban Huay Dua. Tel: 0 5361 3160.