Long Neck Village Baan Huay Sua Thao
Long Neck Village Baan Huay Sua Thao is a very authentic place and still keep traditional lifestyle.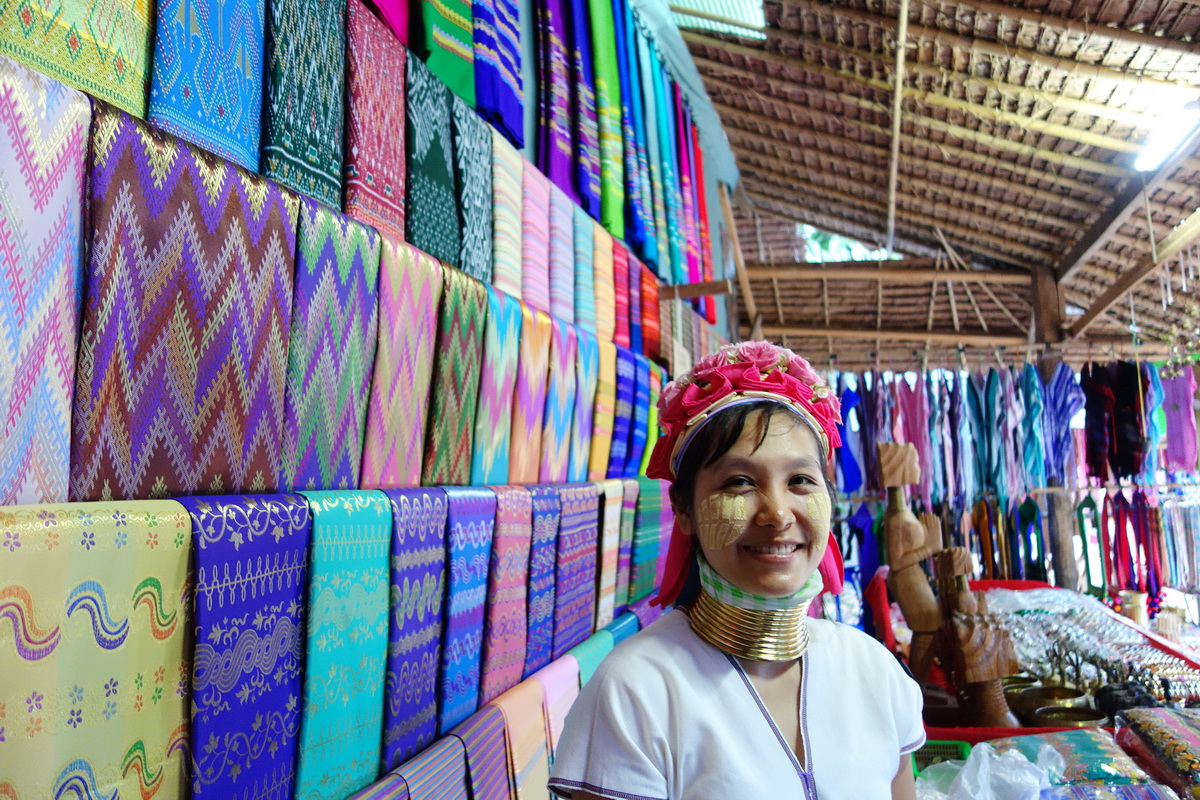 Long Neck Village Baan Huay Sua Thao have about 20 houses war refugees migrated to Mae Hong Son is the first time.
Ban Huay Sua Thao is a village of Long Neck Tribe, the closest from Mae Hong Son city. The people are karenni refugees who have fled from persecution in Burma (Myanmar). They belong almost exclusively to one of two Karenni subgroups, the Kayan and the Kayaw people.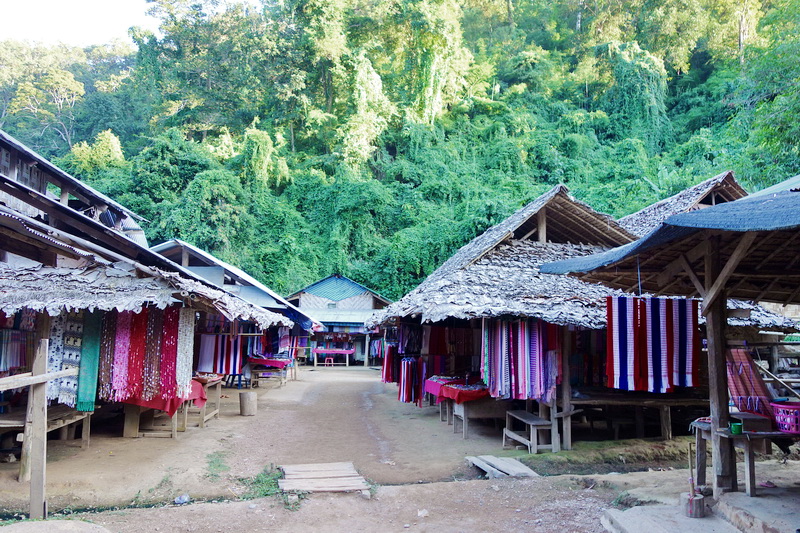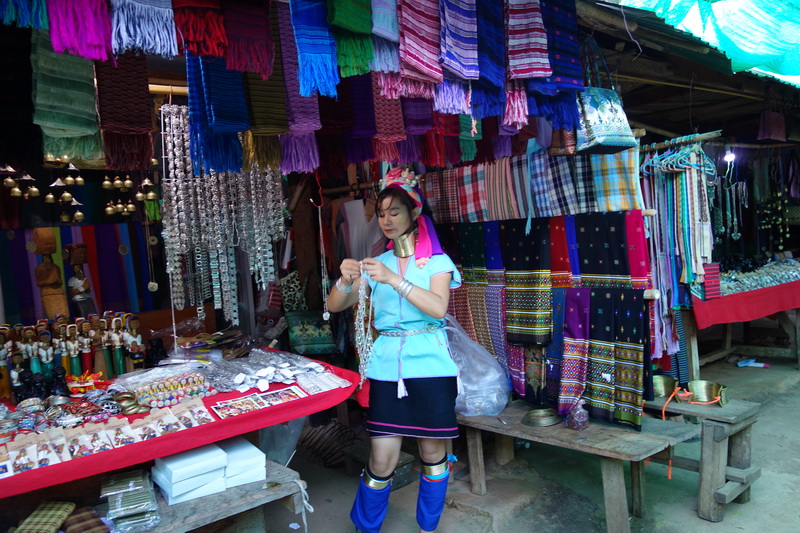 Travel to Long Neck Village Baan Huay Sua Thao is about 20 minutes from Mae Hong Son town. Huay Sua Tao itself consists of a short pedestrian street lined with handicraft stalls, and bamboo and wooden huts behind on a hill slope. You aren't encouraged to visit the private houses and when we went, vendors on the main street were friendly and chatty,  there was certainly no hard sell. Kayan women have traditional looms in their shops so you can see them weaving the sarongs and scarves that they offer for sale. We also saw Hmong women (all the way from Chiang Mai) and Kayaw (aka 'Long-eared' Karen) selling in the market as well.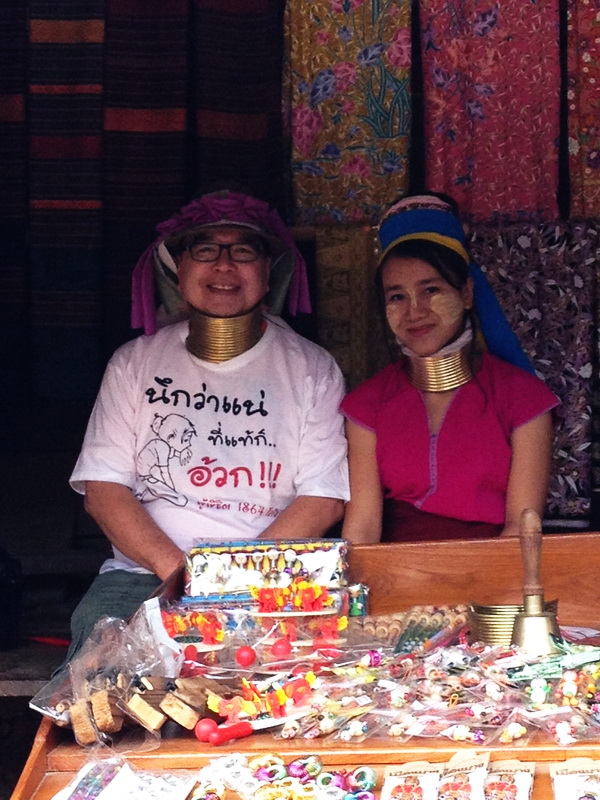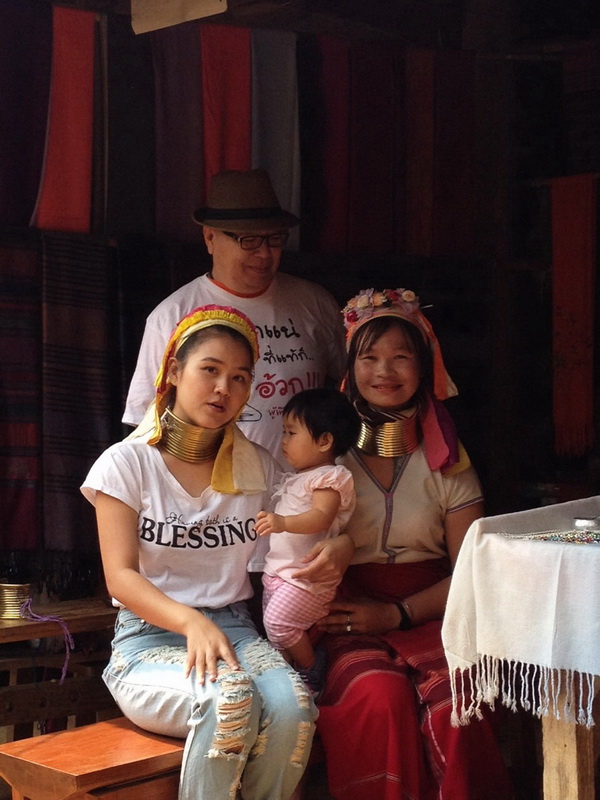 Long Neck Village Baan Huay Sua Thao is part of a larger village, and the Kayan settlement is separated by a fee collecting entrance. The price is again 250 Thai Baths, an amount charged to foreigners only.
In the end, while our visit to Long Neck Village Ban Huay Sua Tho did have a little bit of the "human zoo" aspect to it, it would have been a shame not to experience the beauty and uniqueness of their culture. The reality is that the money the villages receive from tourism is one of the only ways the Karen have of supporting their community. Many of the Karen people are refugees from Myanmar where they have been persecuted and repressed by the government. As refugees in Thailand, they are unable to legally find work, making it difficult to sustain a decent livelihood.