Bua Tong Blossom Festival
Bua Tong Blossom Festival 'Enjoy sering beautiful yellow flowers.'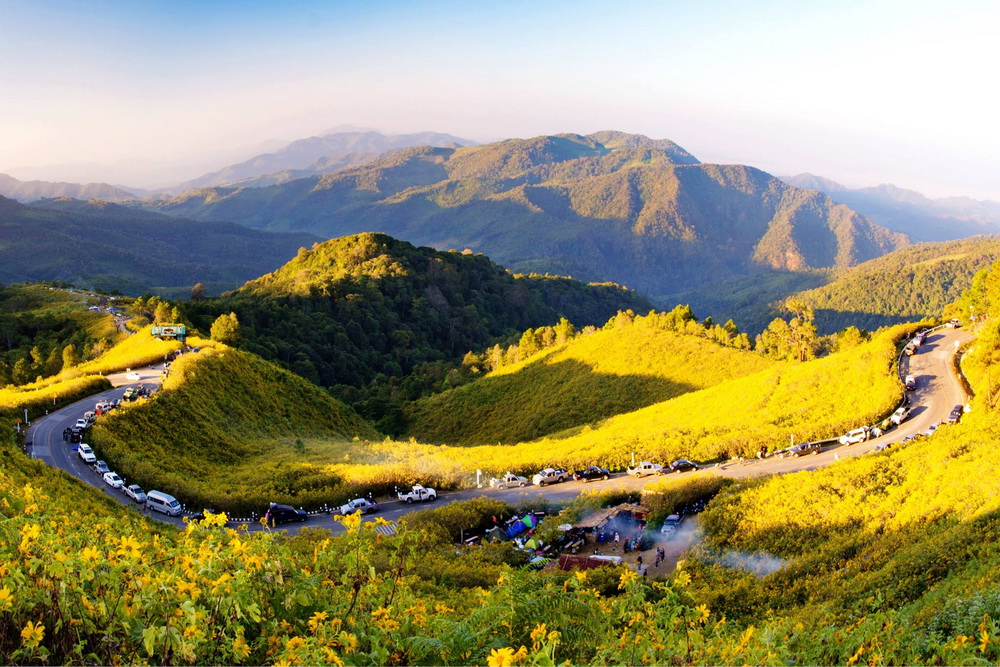 If you want to fill your lung with sweet smell of the air, then you're suggested to go to a place. This place is surrounded with beautiful nature. No pollution. No annoying sound.
At Bua Tong Field at Doi Mae-U-Kho, there will be flower festival called 'Bua Tong Blossom Festival'. It's held annually, during November to December. That's the only blooming season. The blooming Bua Tong flowers will last for only about 40 days. You have quite much time. Just arrange your travel schedule correctly.
Bua Tong Field and Doi Mae-U-Kho is over 800,000 square metres large. It's about 1,600 metres high. The whole area is enormous. It's just beautiful, so beautiful. You will find yourself in the middle of those yellow flowers. Don't forget to take a bunch of photos. Remember, these flowers don't bloom forever.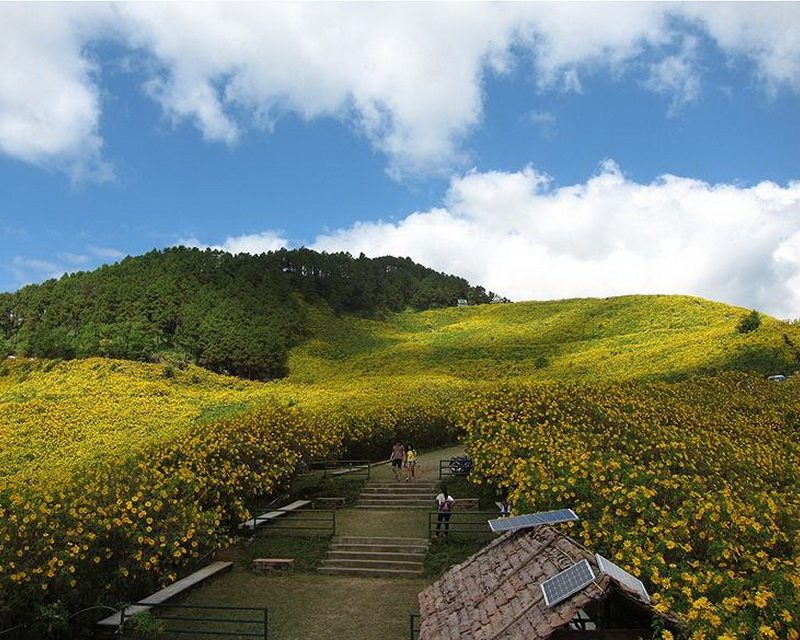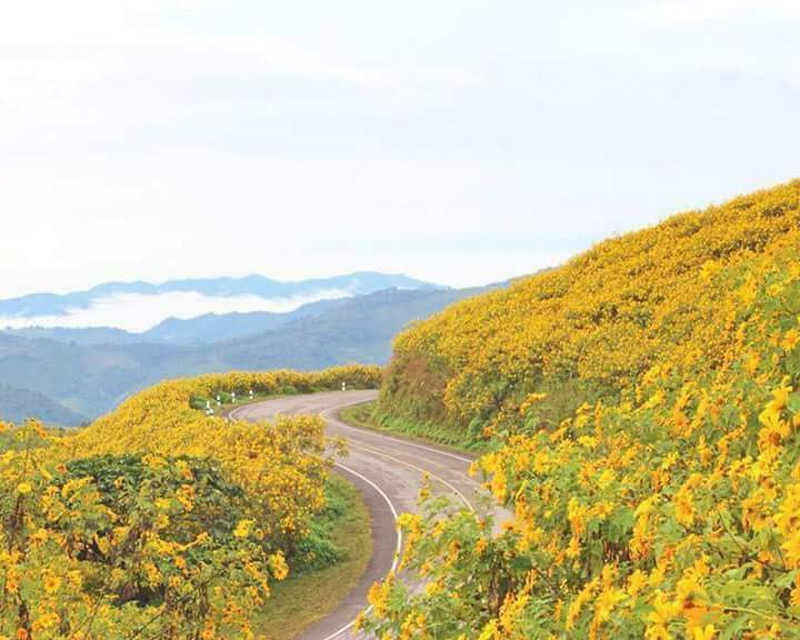 Beside of admiring the flowers, you can have a chance of purchasing quality OTOP products, which will be sold right on the field. Sound amazing, doesn't it? It's a kind of open-air market place. But this market is small, heart-warming, surrounded with mountains, and only held once a year.
For the products, there will be agricultural products, local products of Mae Hong Son, or some products from ethnic groups. Purchase these products, take them home, and cook some delicious dished to eat. Wow! How perfect!
Bua Tong Blossom Festival is good for you if you love to be in a quiet and relaxing place. If you feel nervous and want to get rid of your stress, that will be perfect. Being in the middle of place like the field, you should feel much better. And don't forget to bring someone with you, your friends, your family, your love one etc.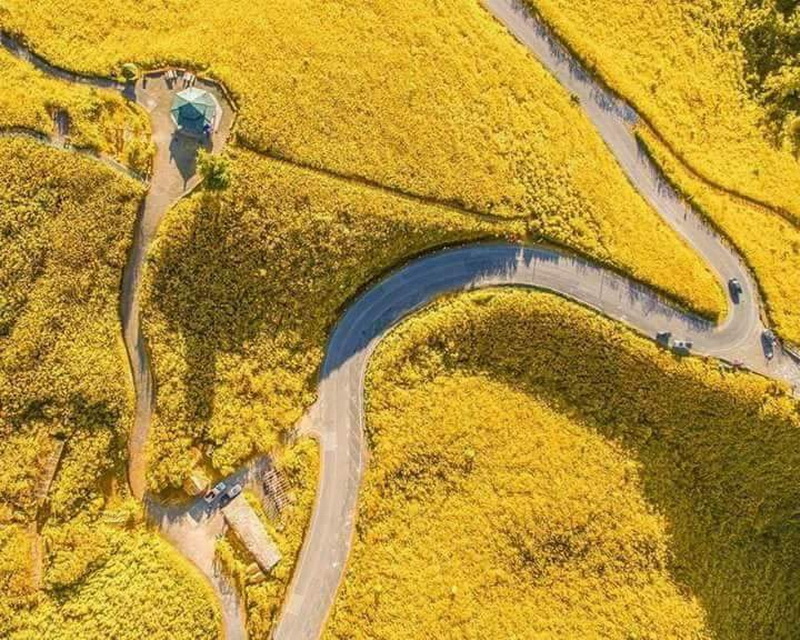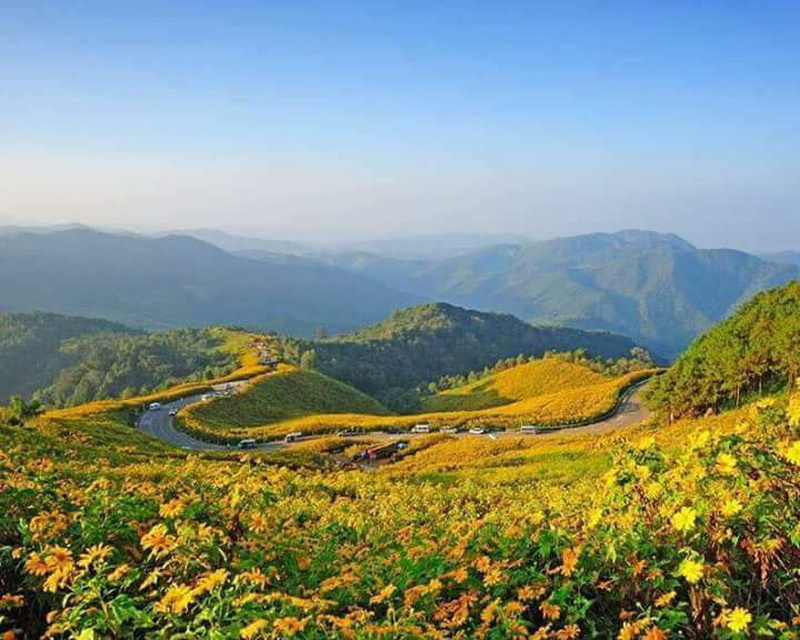 The Bua Tong Blossom festival takes place over a 30 day period between November and December. far from Khun Yuam district, the tourists who want to go by yourselves can drive along the highway no. 1263 or if it is not convenient to drive by your own during the festival Khun Yuam district people will arrange you service buses to bring you to visit the Bua Tong Flowers field every day, the buses will park to wait for the tourists at Khun Yuam district. Among the flower fields, the breathtaking sceneries of the mountains, cool fresh air, all of these will be the charm that is unforgettable.