Kaew Komon Cave
Kaew Komon Cave or Calzite Crystal Cave is the highlight of Mae La Noi district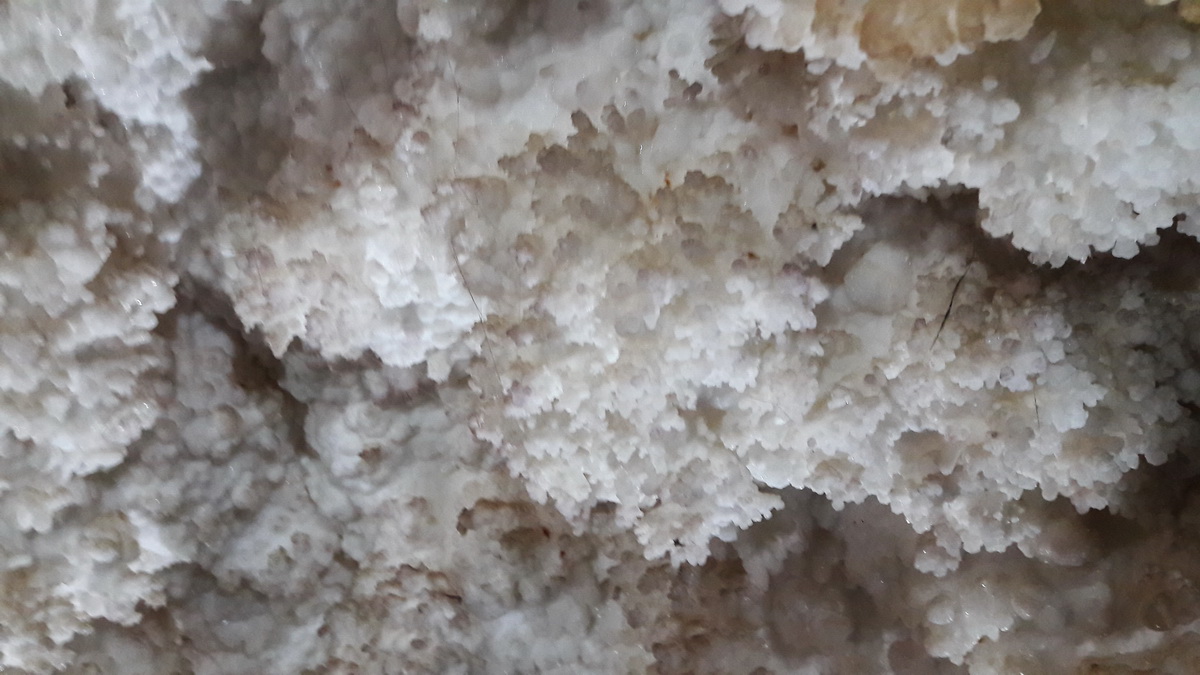 Kaew Komon Cave has the best examples of calcite crystals in Northern Thailand and is the only known example of a hydrothermal cave in the region.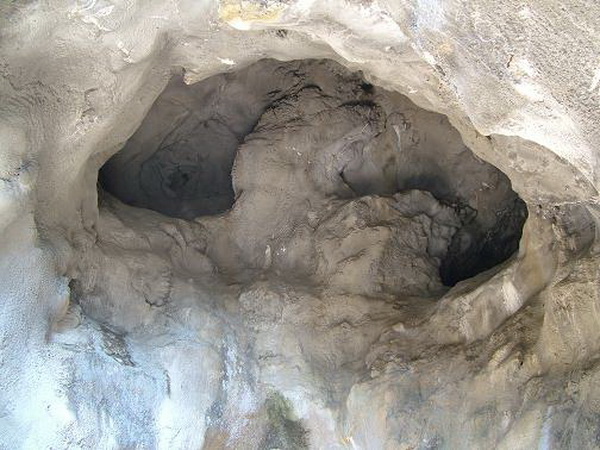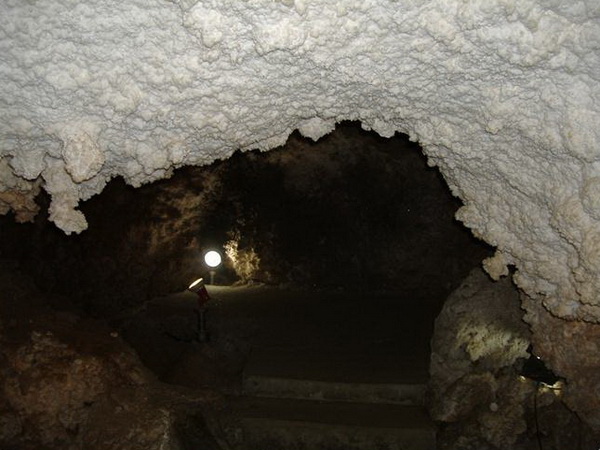 Kaeo Komon Cave was discovered inside a now abandoned fluorite mine. The internal condition of the cave is filled with calcites, particularly on its wall, floor and ceiling. The calcites come in various shapes and forms, and some of them resemble coral reefs, cabbages, snow flakes, ixoras, and lanterns. The natural beauty of this cave is invaluable and also important for further geological, mineralogy as well as crystalogy studies. This cave was set up as Tham kaew Komol Park under the National Park Department since 1995.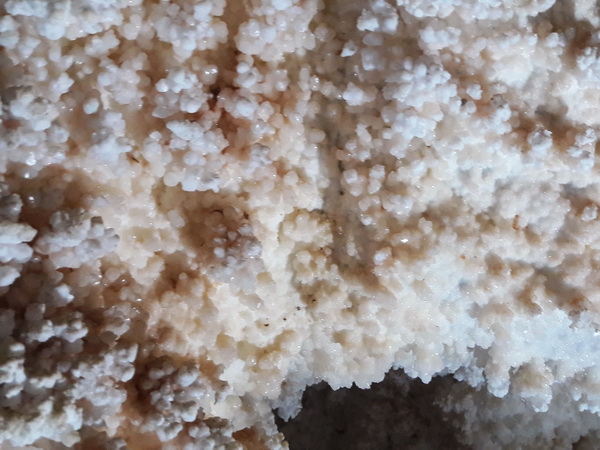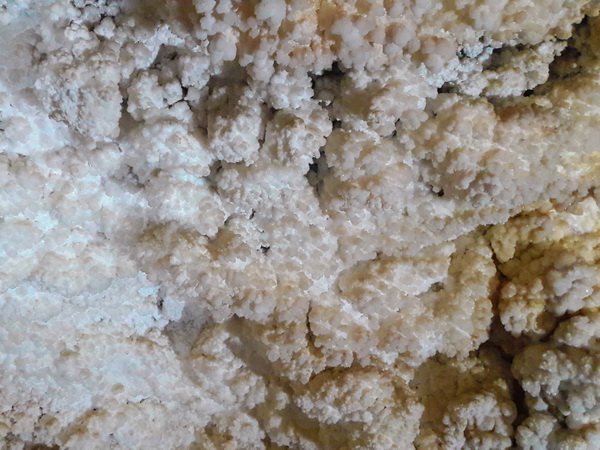 This natural phenomenon which is hard to find nowadays and not many would ever be attracted to is definitely worth it as well as interesting for people who are fascinated with the power and magic of nature. The glittering calcite shines in the cave. The feature of this cave is its sparking walls that are the result of calcite, making it look like shards of clear, ice popcorn calcite, aragonite and other strange things. The surrounding enrich with natural beauty, pleasant climate and forests.
The cave is fitted with lighting. It has a walkway leading to five chambers that visitors can explore. All linked together by the 120 meter long pathway. The most interesting halls are the fourth and the fifth ones.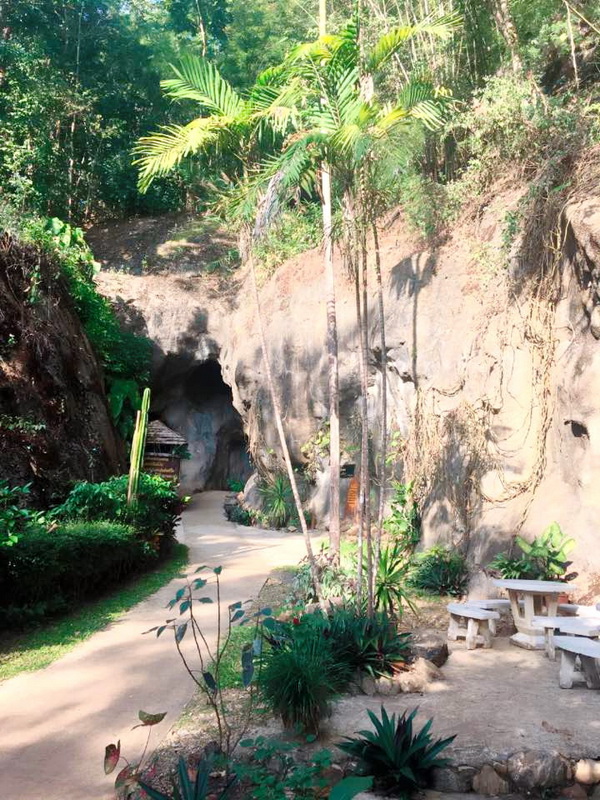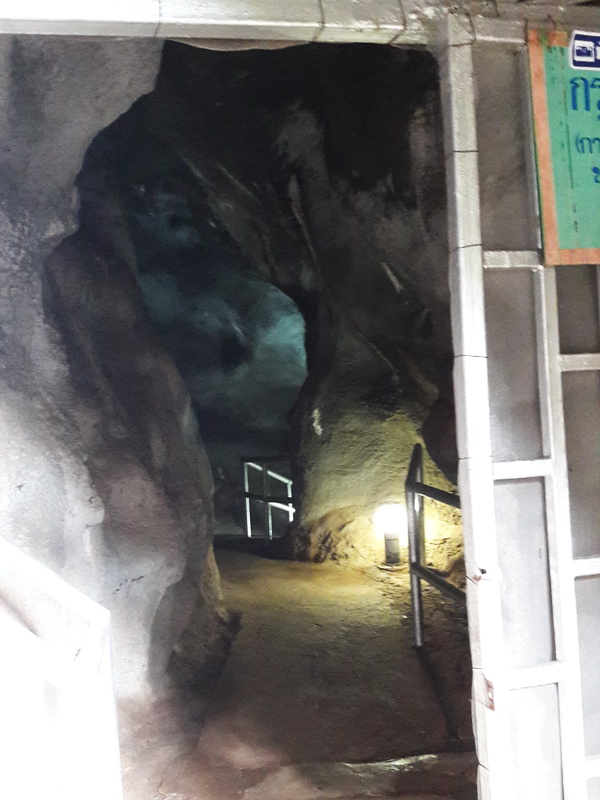 Getting to Kaew Komon Cave :
The cave is part of Khao Doi Tham, five kilometres off Highway 108 that connects Mae La Noi district.
Entracce Fee : The entrance fee is a mere very worth it 80 baht, which includes a truck service going up and down one of the steepest hills from where the ticket booth is found.
Opening times : Tham Kaew Komol open between 8:30 am. – 4:30 pm.