Wat Phra That Jom Jaeng
Wat Phra That Jom Jaeng 'See the sparkling ubosot.'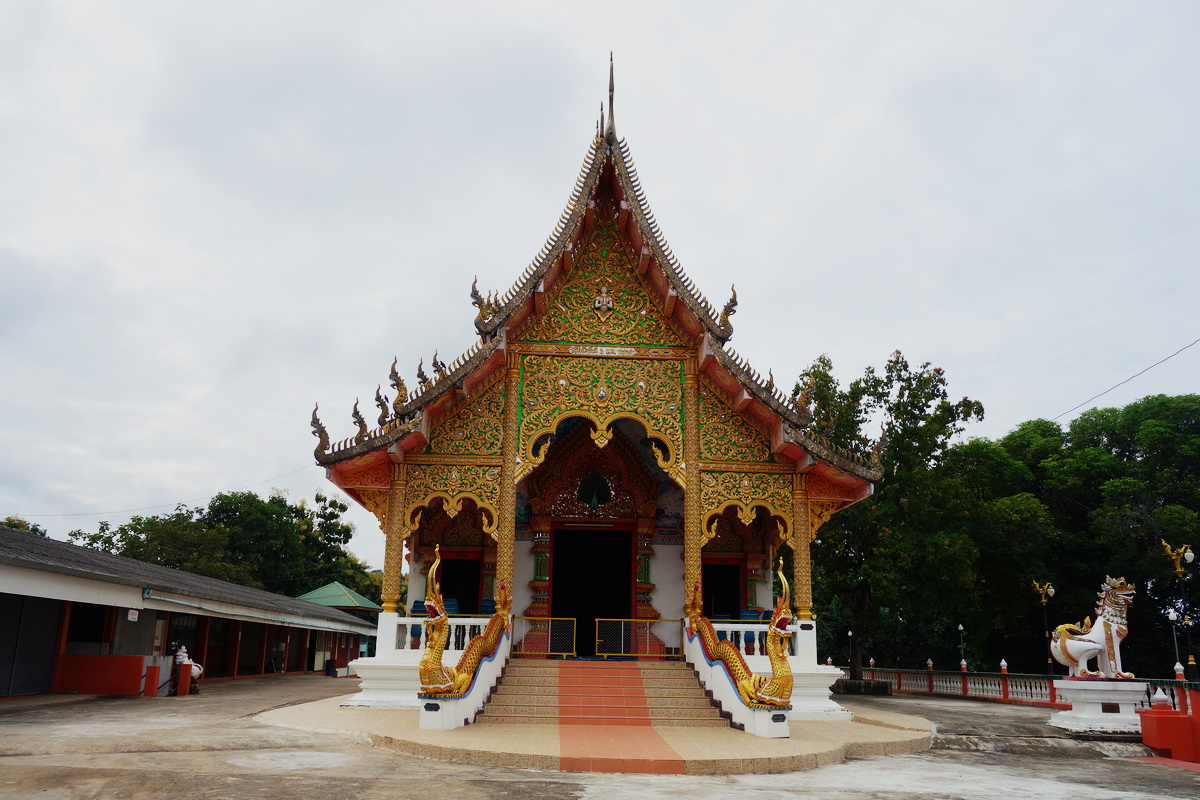 Here comes another temple from the 'Chom' group.
Wat Phra That Jom Jaeng is closest to Mae Sariang County, being compared to the other three. The temple is full of stunning architectures, which are mostly Lanna-integrated.
First, you would want to get to the ubosot. The ubosot is the most beautiful architecture of the temple. The roof is reddish-brown and consists of 3 major layers and 3 minor layers. The front poles look so sparkling in golden colour and jaw-dropping carvings. Yes, there are carvings all over the ubosot: the poles, the window frames, the door frames, the roof and the Naga-shaped stairway.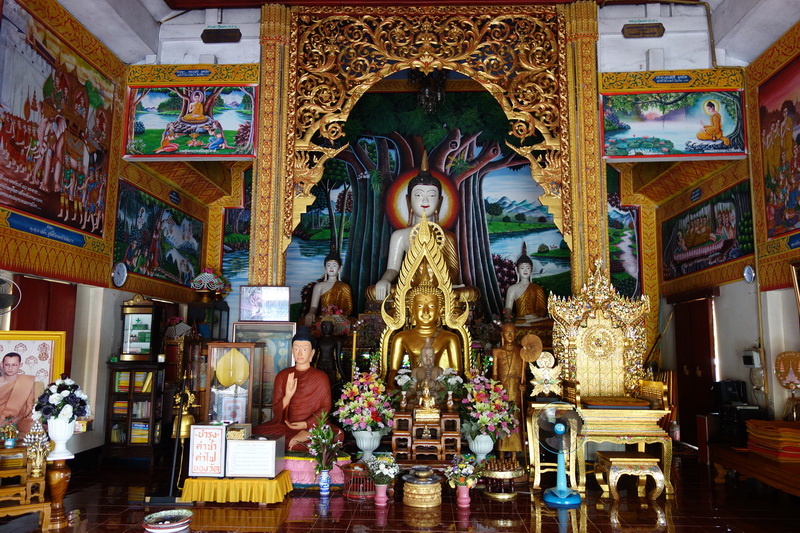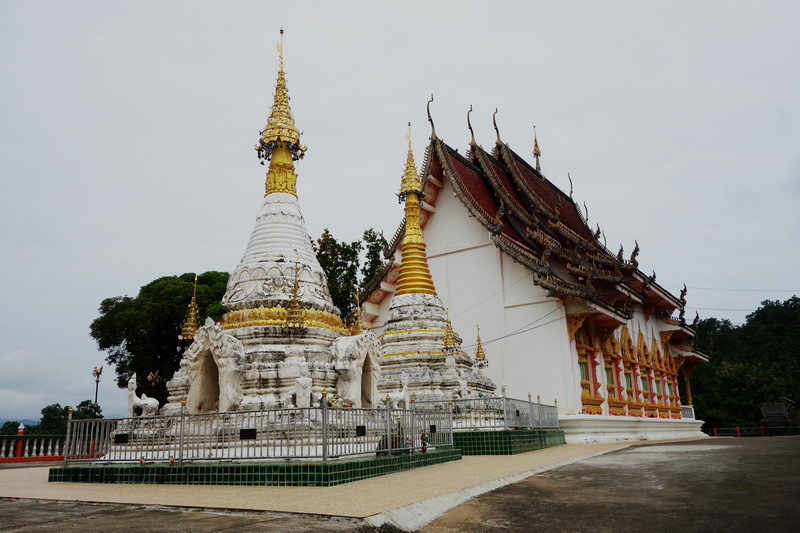 Inside the ubosot, you will see several Buddha statues and the statue of Siddhartha, which you should pay respect to, and beautiful murals telling you the history of Buddhism.
After you're done with paying respect to Buddha statues, let's go behind the ubosot to see the two pagodas. The pagodas are white, but the tops of them are pointy and golden. There are fences around both of them.
Don't forget to pay respect to Buddha's relics too. Villagers believe that the relics protect them from dangers.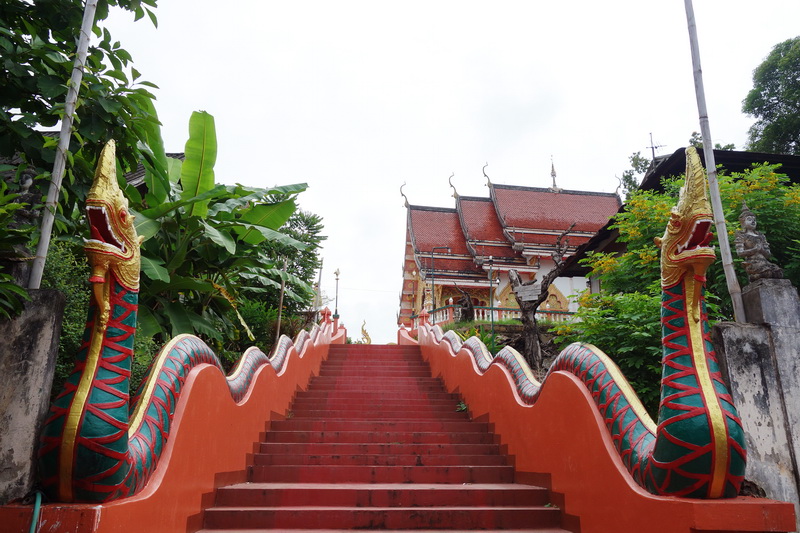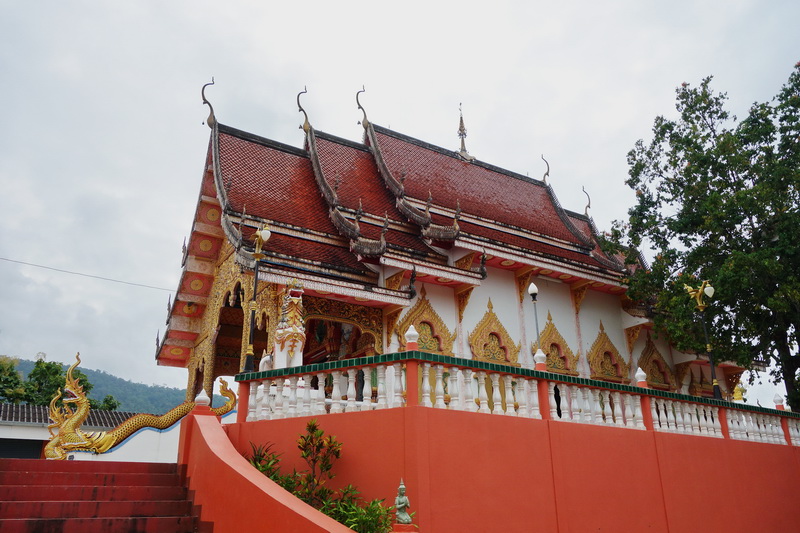 Phrathat Chom Chaeng temple is medium-large. You can just take a walk or you can go to the balcony for a sightseeing. By standing on the balcony, you will see the scenery of mountains, plantations and houses below. Just grab your camera. It's such a beautiful sight.
How To Get There
Wat Phra That Jom Jaeng is located near the Highway 108(Chiang Mai-Mae Sariang-Mae Hong Son). It's just on the opposite side of Mae Sariang Museum.
Therefore, all you have to do is finding the Highway 108 and go straight. The temple will appear on a side of the road.