Huay Hom Karen Village
Huay Hom Karen Village 'The Heaven For Those Who Love Coffee'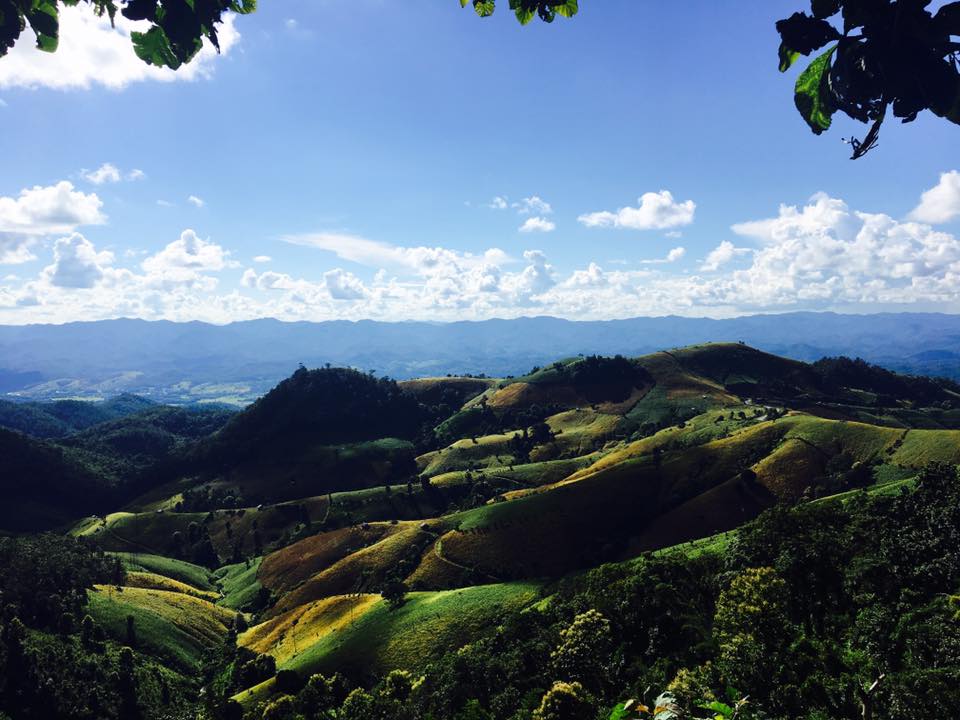 Wanna taste the authentic taste of Arabica coffee?
Come, let's go to Huay Hom Karen Village. The village is in Mae Hong Son Province, Thailand. It's inhabited by Karen people, which is an ethnic group.
At first, the villagers made their livings out of agriculture only, as Ban Hua Hom is located in the middle of mountains and therefore has a lot of spaces for growing plants. Basically, they started with growing rice and coffee and breeding sheep. Since then, they started to weave sheep fur fabric for their livings.
What makes the village look so special is how the villagers live their lives simply. They barely get out of the village.
The village is a valuable cultural tourist attraction. This is a good place for a family to spend a vacation together. There is a guesthouse, which allows you to spend nights there. Now, this is interesting. Why don't you just arrange a trip and stay at Huay Hom for a few days? Let's take a break and relax yourself.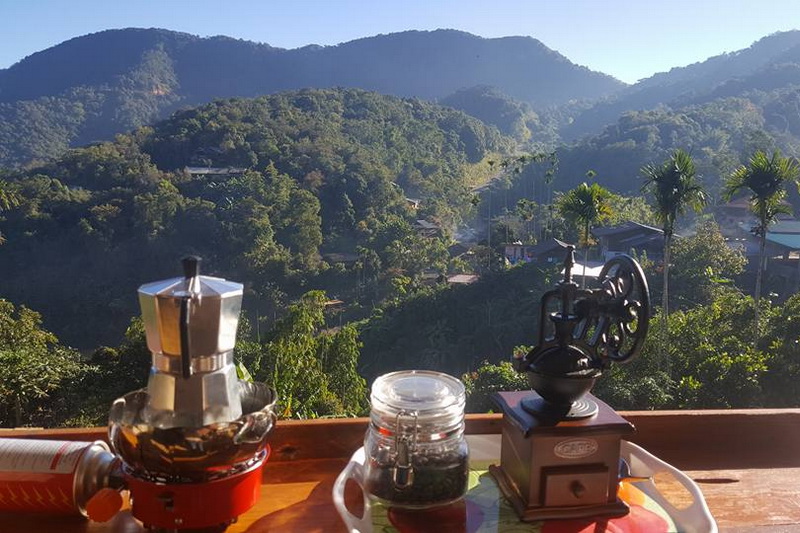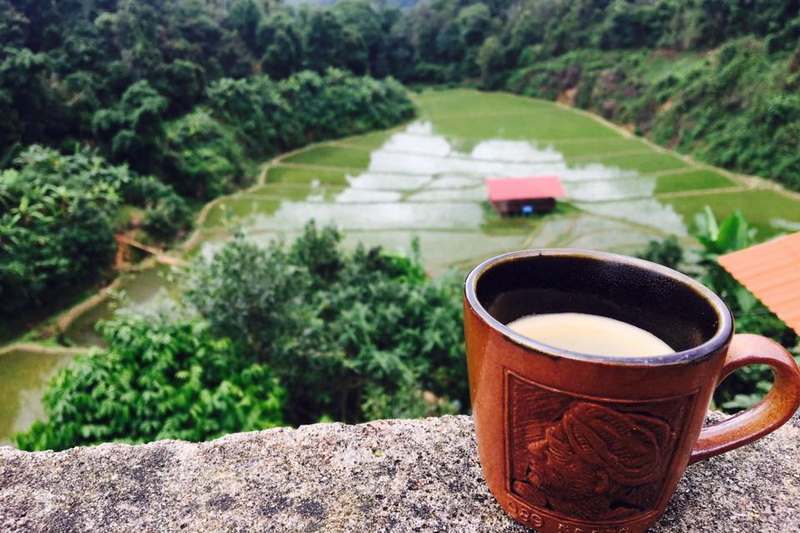 Here's an easy example of program that we would like to provide you.
Day 1: You arrive at Huay Hom Karen Village in the morning or the afternoon. But we suggest that the morning is better, as the weather would be good and there wouldn't be much sunlight. You go to the guesthouse and get yourself settled. Then you can just have a sightseeing around the village. It is your first   day, so don't start with something that can make you feel exhausted.
Day 2: Let's get up early to fill your lungs with the sweet smell of the air. Start your day by buying a cup of hot Arabica coffee, sit at a balcony relaxedly and drink the coffee. The aroma of the coffee and its mild taste will make you feel happy. After finishing your coffee, let's go see plantations to track how the villagers grow things. See those lovely sheep  the villagers breed too.
Day 3: As this is the last day at Huay Hom, therefore, let's spend some time for visiting villagers and making communication with them. Don't hesitate to talk to them. Although they and you may not be able to understand each other's languages, but you guys can still use body language. Just smile to them, nothing's difficult. After that, just go to the restaurant of the village to have a meal. The dishes are something easy, but they're delicious. You will fill your stomach for sure. And, before you leave, don't forget to buy some souvenirs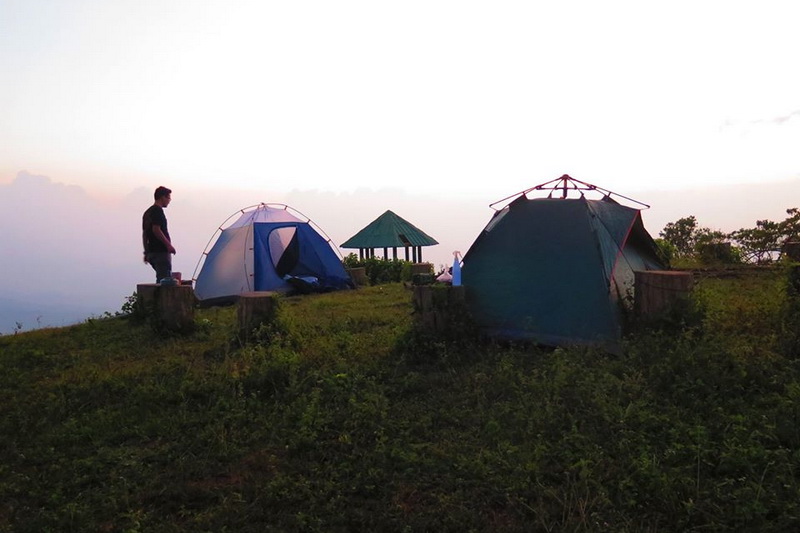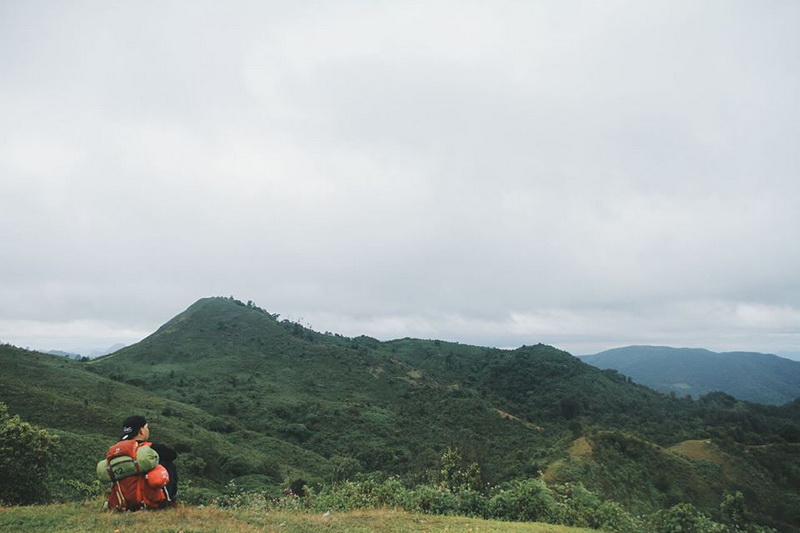 The Charm of Sheep Fur Fabric
The project of sheep fur fabric was started when Queen Sirikit paid a visit at Ban Huai Hom. Her Majesty thought that villagers could make their livings out of weaving fabrics from sheep fur.
Most of the sheep are imported from foreign lands, giving all fabrics perfect quality. Don't forget to buy some product from sheep fur, at least a scarf.
The Unique Taste of Arabica Coffee
The village is well-known for Arabica coffee. You can see how villagers grow the coffee. Also, take a sip of it before you leave.
Service Fees Shelter
150 Baht per person Meal
120 Baht per person Hot Coffee
30 Baht per glass Ice Coffee
45 Baht per glass Tour Guide
200 Baht per time
Examples of Food And Drink
Fried Egg -Mashed Pork Omelette
Stir-Fried Mashed Pork With Basil
Nile Tiapia Spicy And Sour Soup
Crispy-Fried Nile Tiapia
Green Tea
Cocao
Honey Lemonade
Latte
Americano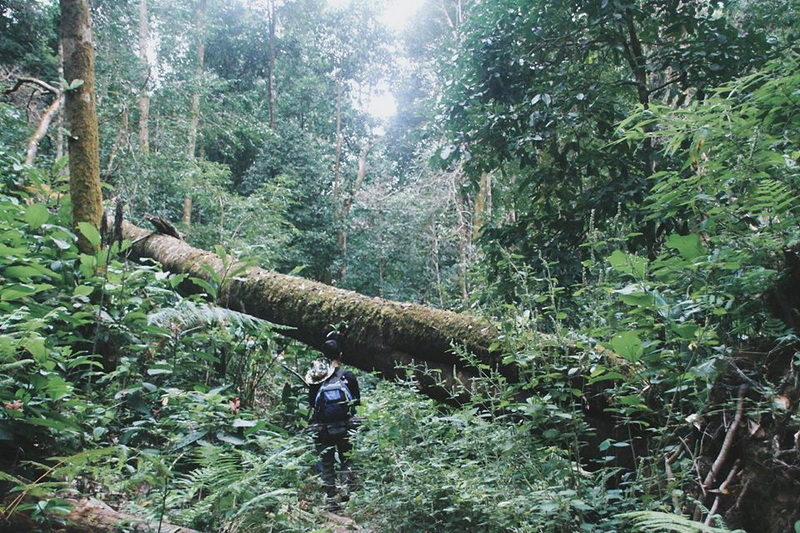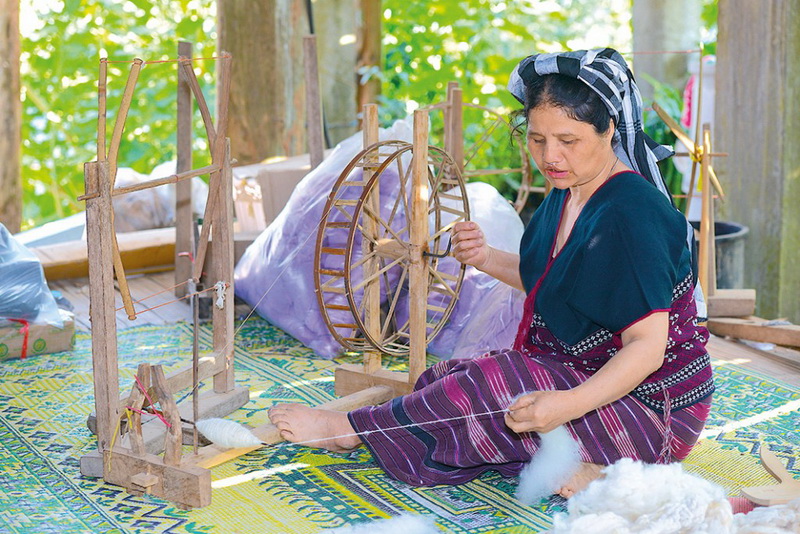 Hot To Contact The Village
The village is under the care of Mae La Noi Royal Project Development Centre. However, you can visit the page "กาแฟสดห้วยห้อม ผ้าทอขนแกะ โฮมสเตย์" or add the LINE ID "0898540314".
How To Get There
Huai Hom is located in Mae La Noi County, Mae Hong Son Province. Find the Highway 108(Chiangmai-Mae Hong Son) and follow it. If you head for the right direction, you should pass Mae Sariang County. At the 132nd kilometre stone, turn right to the road 1266. Then just keep going for another 30 kilometres. Just drive and you will reach the village soon.