Santichon Village
Santichon Village provides the way of life and Chinese clay houses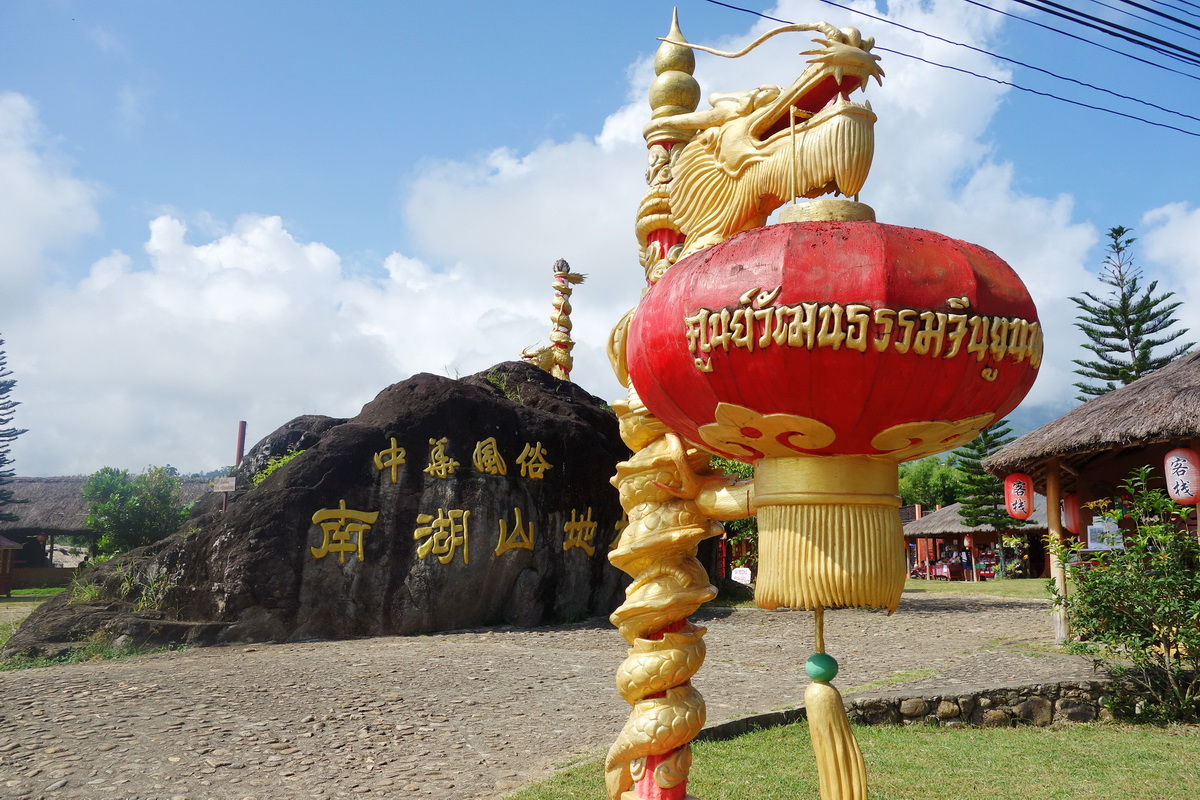 Pai is beautiful because of the mountain scenery, Pai River, the way of life, and mixed cultures from various tribes. About five kilometers from Pai, there is a village called Santichon Village or the Chinese Yunnan Cutural Village where Yunan tribesmen have moved to live. Tourists can taste the green tea and pork hocks with buns at Baan Santichon village surrounded by the mountains of Pai.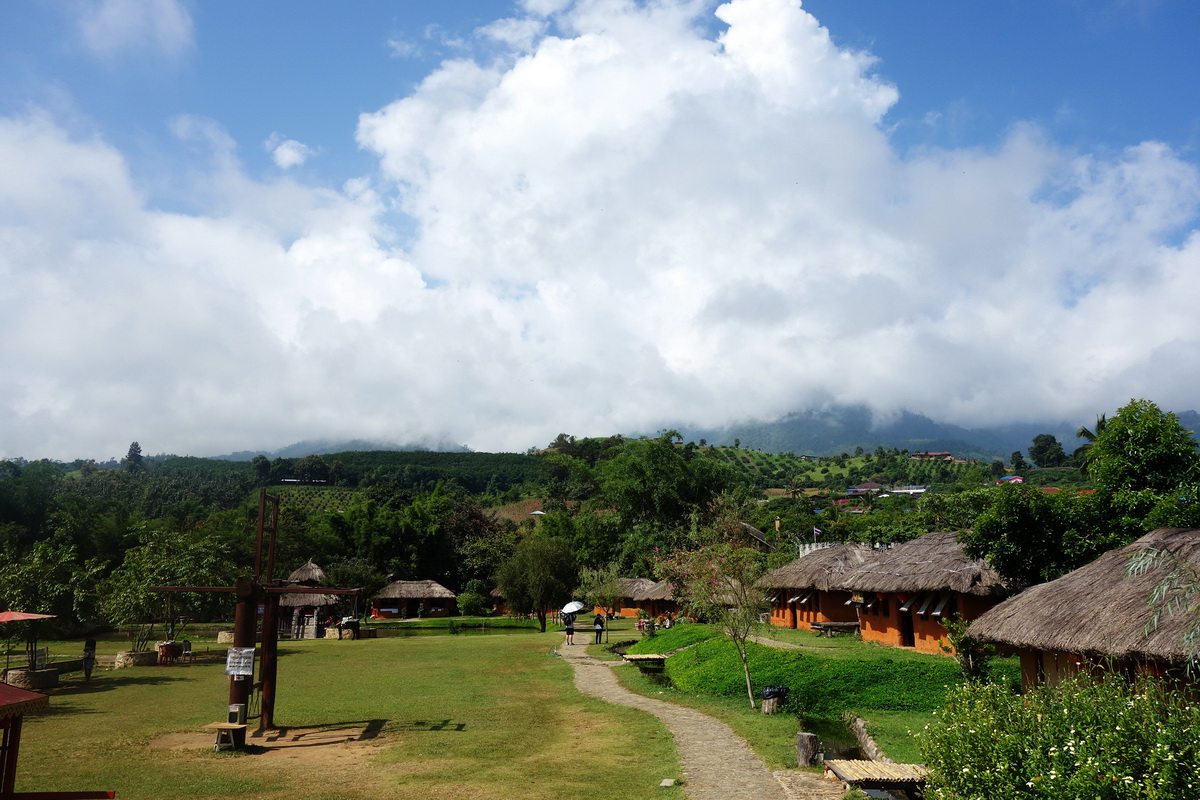 The modern generation of these Yunnan people now are Thai citizen and can speak Thai and Chinese fluently. The Thai Government has turned this village into a tourist attraction. There are a few restaurants in the village selling authentic Yunnanese food and lots of tiny shops made of mud selling Chinese tea. A few shops are selling traditional Yunnan dress and if you do not wish to have those dresses in your wardrobe collection, you can have your pictures taken in them for 100 baht.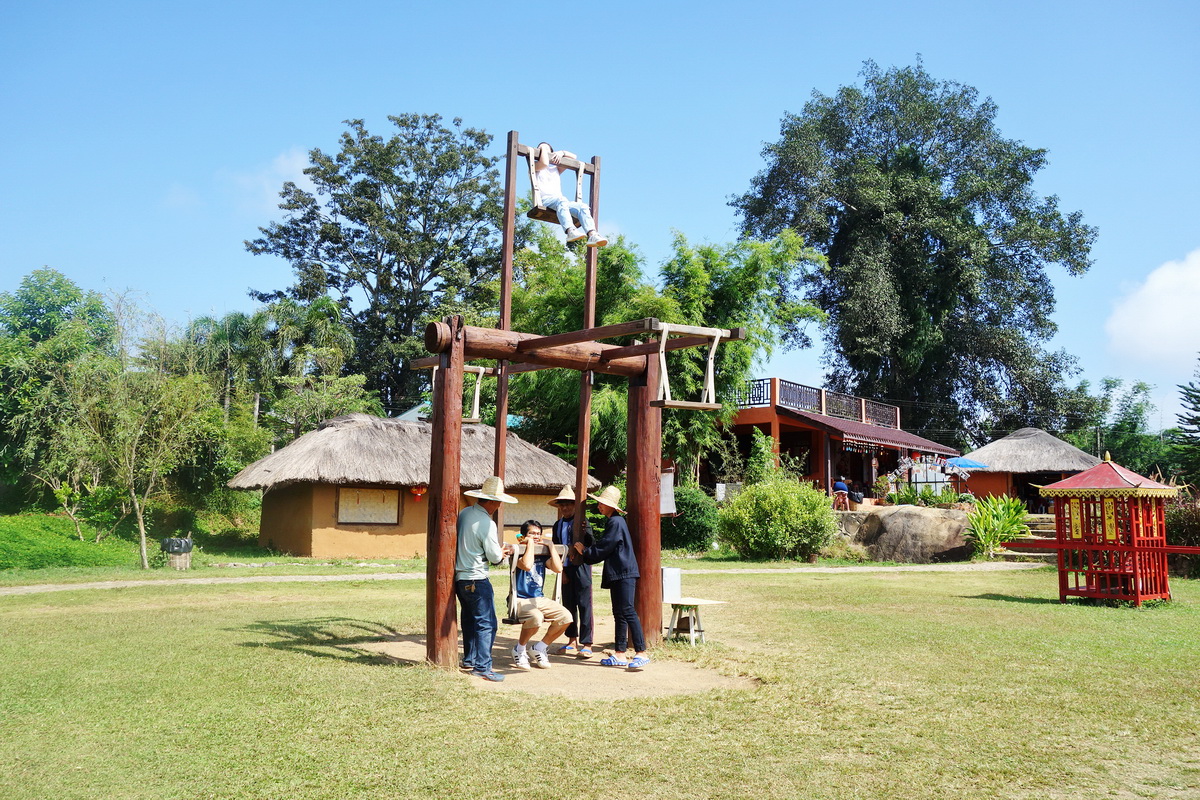 The Santichon village sells traditional foods, teas, herbs & medicines, souvenirs & handicrafts in buildings built from earth & straw. This  is a great place to spend an afternoon sightseeing.
You can sign up for pony or horse or donkey riding, take part on shooting games, and one of the highlights of the village is the big wooden ferris wheel: for a mere 20 thb per ride, a group of men use their body weight to spin the wheel for an amazing ride.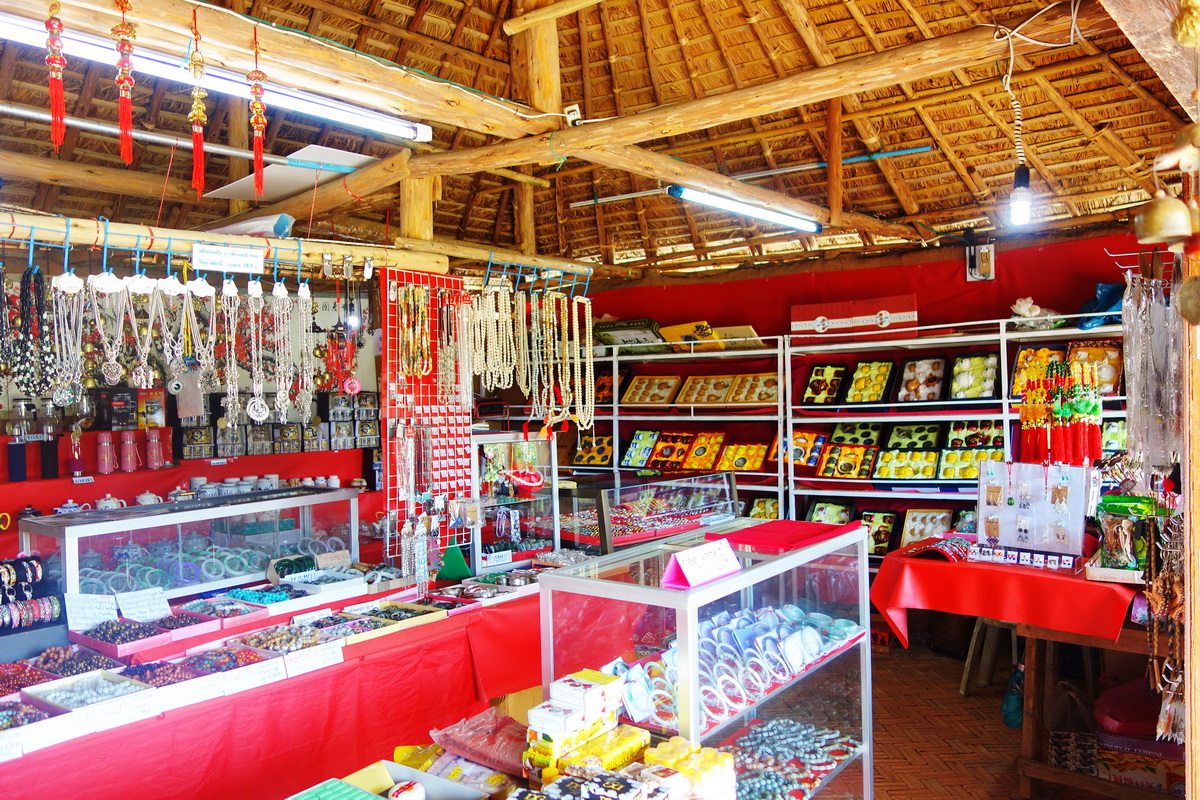 The view point is on the West side of Pai, out past the hospital.  Follow the red "viewpoint" signs by the roadside for about 5km.   You will pass Wat Nam Hoo.  After the Wat you will see a large Chinese gate covering a bridge, crossing that leads you into a Chinese Yunnan Cultural Village where you are then faced with an incredibly bumpy and steep unmade road.  At the top of the hill, you will be greeted by a large parking area and an earth path leading you up to the view.
On our way back you can visit to Mo Pang Waterfall, which is really cool because the water has polished the stones to water slides.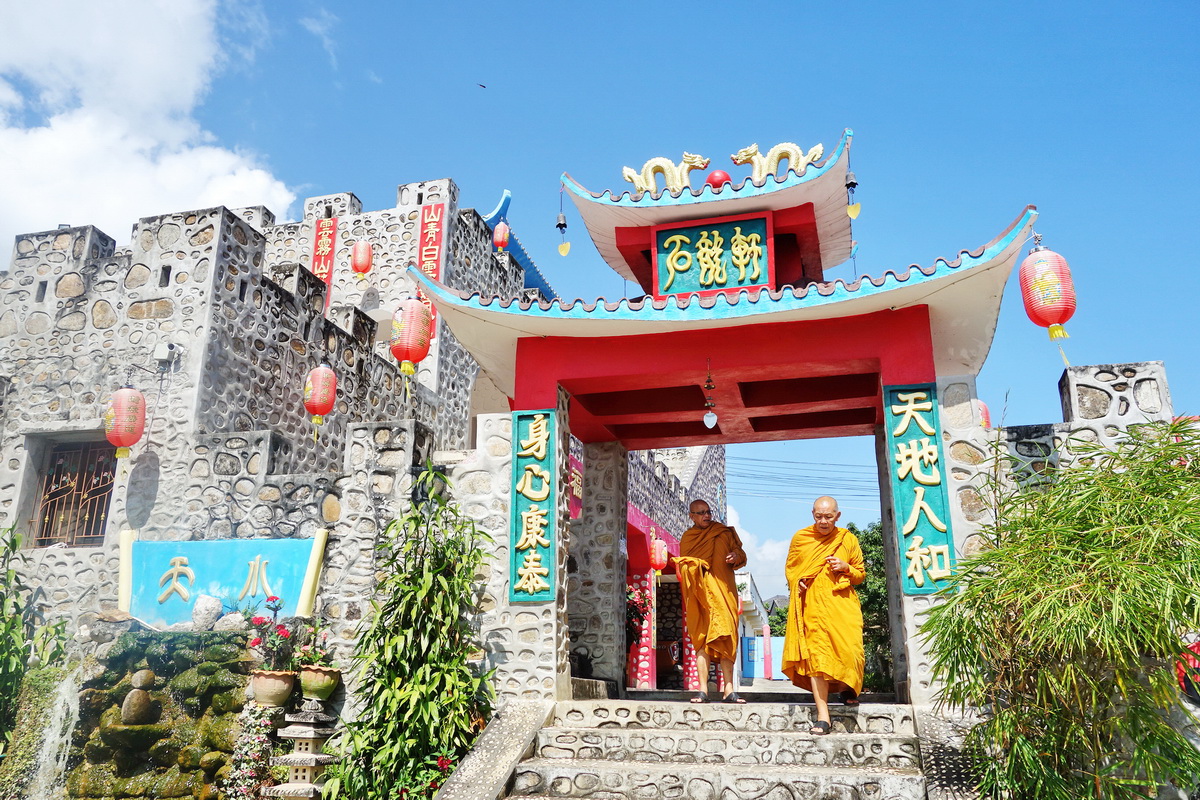 Yun Lai Viewpoint is offers an almost uninterrupted 360 degree view all around you and is the perfect place to watch both the sunrise and sunset.