Wat Nam Hu
Wat Nam Hu is an important temple in Pai
Wat Nam Hu features a redented golden chedi and a shrine on a lotus pond.
Wat Nam Hu  is about 3 kilometres from Pai Hospital. It is a place of Phra Une Muaeng Monument which is Singha Sarm Budha (Lanna art). The appearance like Pang Marn Wichai (Lord Budha posture) and made of bronze metal. Special properties is hollow head. Topknot can close – open and have ooze out all the time. History of building is ambiguous but belive in that build by King Naresuan who is the great King of Siam from 400 years ago. Build for merit of Phra Suphan Gunlaya who is elder sister of King Naresuan before she went to live as a hostage in the palace of the King of Burma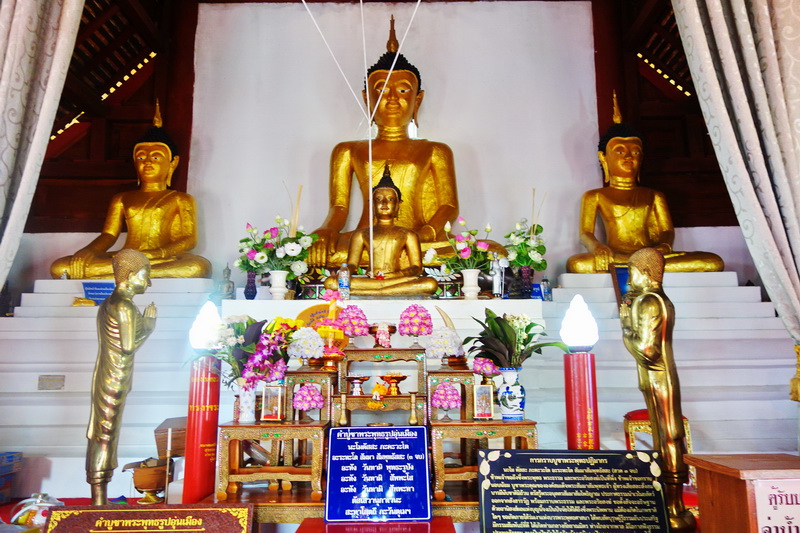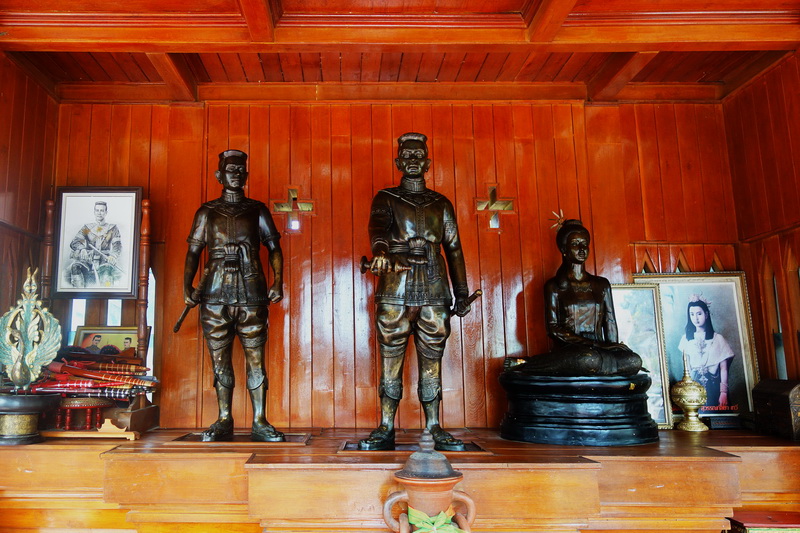 Luang Phor Une-Muaeng (Buddha statue) at Nam Hoo temple is scacred Buddha Images in Thailand.Believed that the head of the image is hollow. Since the bun of the image could be opened and is always full of water and the water is believed to be sacred.
Tourists can worship the budha and see the Lanna Art everyday, but due to the issue of belief and appropriateness, the hair bun of the Buddha image is no longer allowed to be touched. The holy water, however, is bottled and made available. You can combined this trip with Santichon Village and Lisu villages and Mo Paeng waterfall.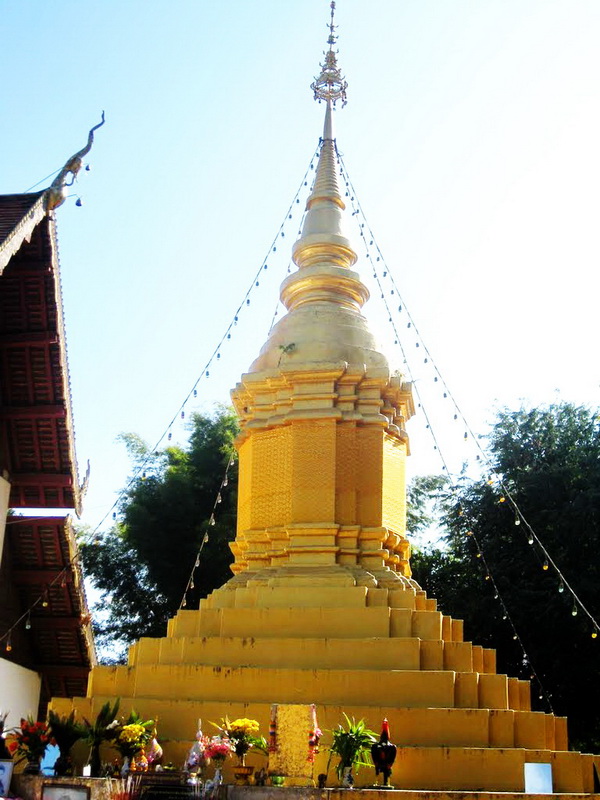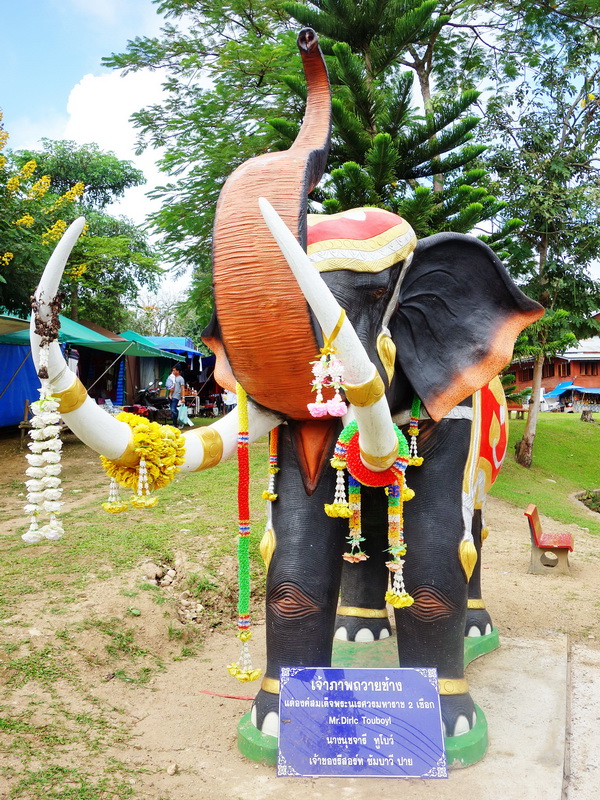 Getting to Wat Nam Hu : Around 3 kilometers westward of Pai administrative office.
Address : Moo 5 Nam Hu, Tambon Wiang Tai, Amphoe Pai, Mae Hong Son, 58130, Thailand