Su Tong Pae Bridge
Su Tong Pae Bridge is very peaceful and excellent place for sunrise and sunset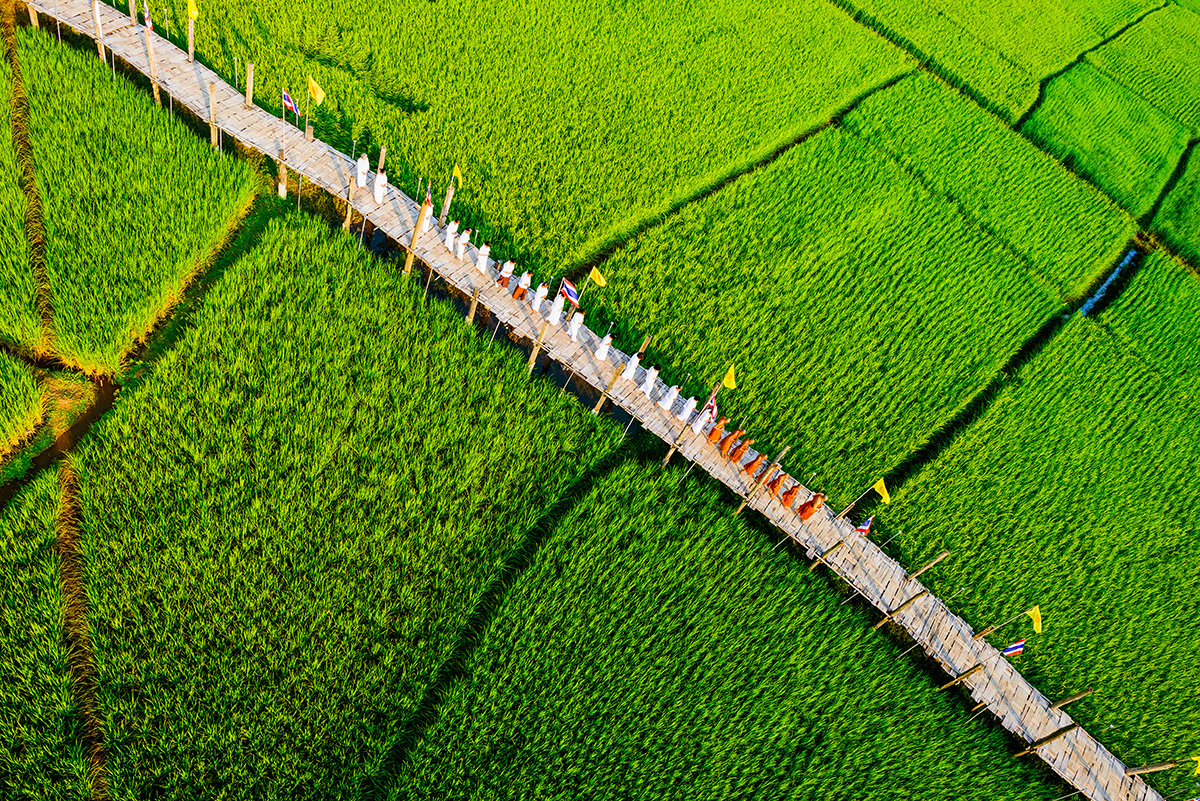 Su Tong Pae Bridge is a great local wooden bridge that be built for monks to the village across. All done by volunteer with best attitude.
Su Tong Pae is language of Thai Yai (Thailand people Burma lineage) meaning prayer that successful. Build very simple out of bamboo and supported by wood to lift it over the rice fields. Su Tong Pea bridge was built in 20th April,2012 to connect the temple up the hill with the locals. IN the old day the monks had to walk in the long distance to reach the villagers for the food ( Alm bowl offering in the early morning). The villagers constructed the bamboo bridge so the monks have it easier to come to town and go back to their temple. Also for the locals to reach the temple for making  merit  and visit to the temple for monk chat and praying.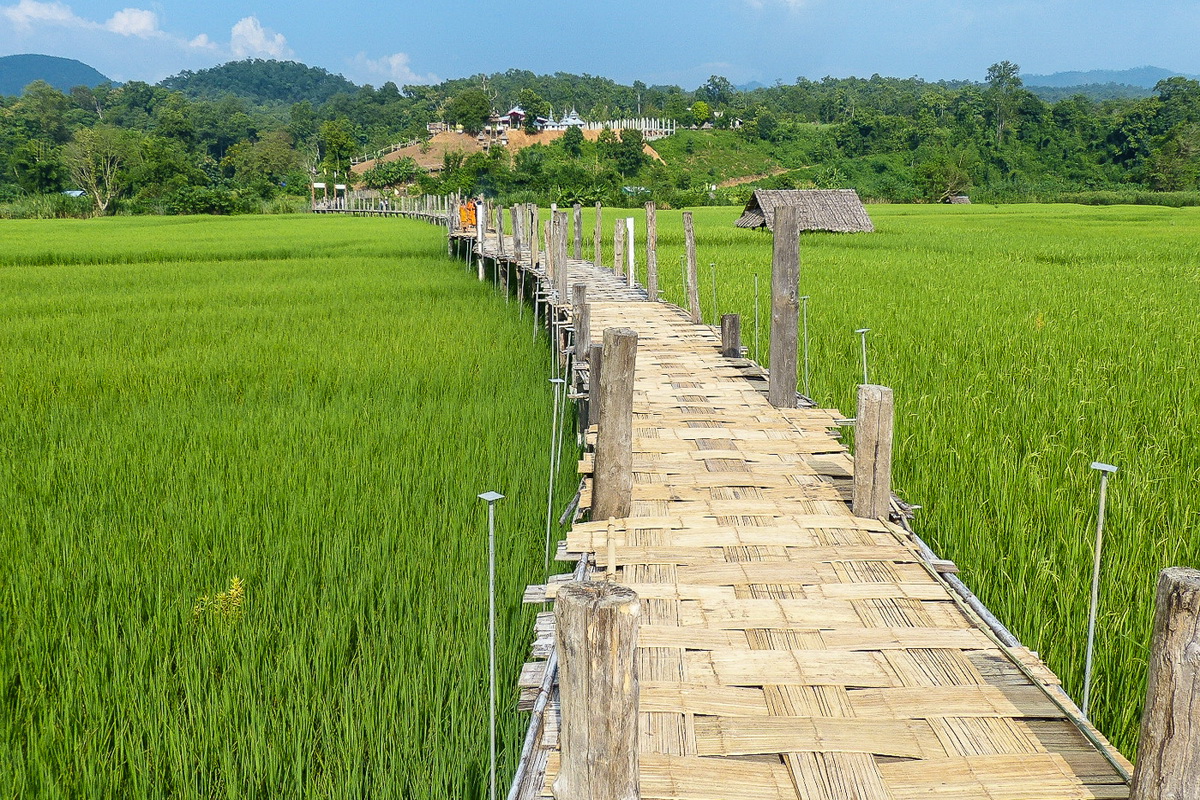 Pretty cool place to spend up to an hour, enjoying the walk the view and taking photos!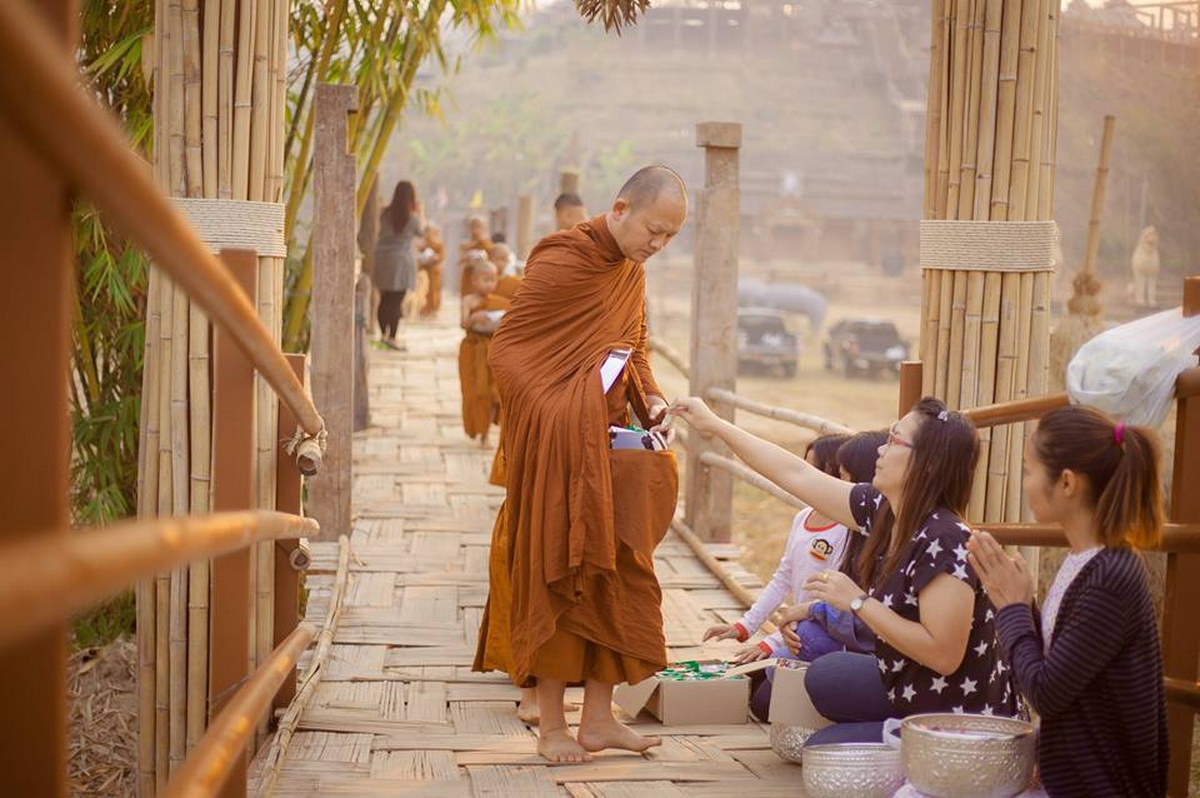 Monks come to receive alms in the morning at 6.30 am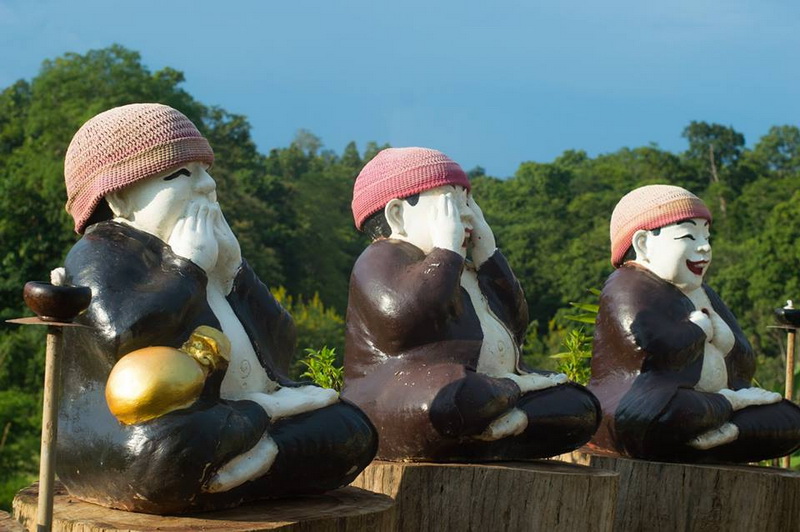 No see no speak no hear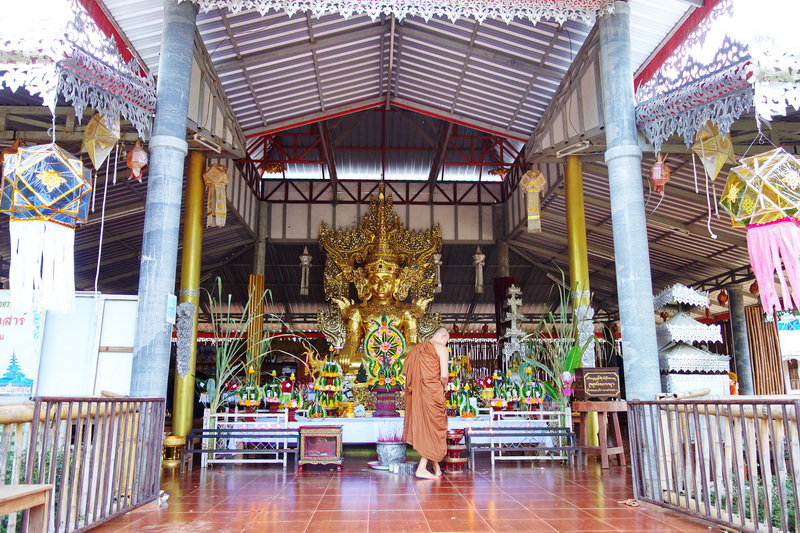 Inside the main temple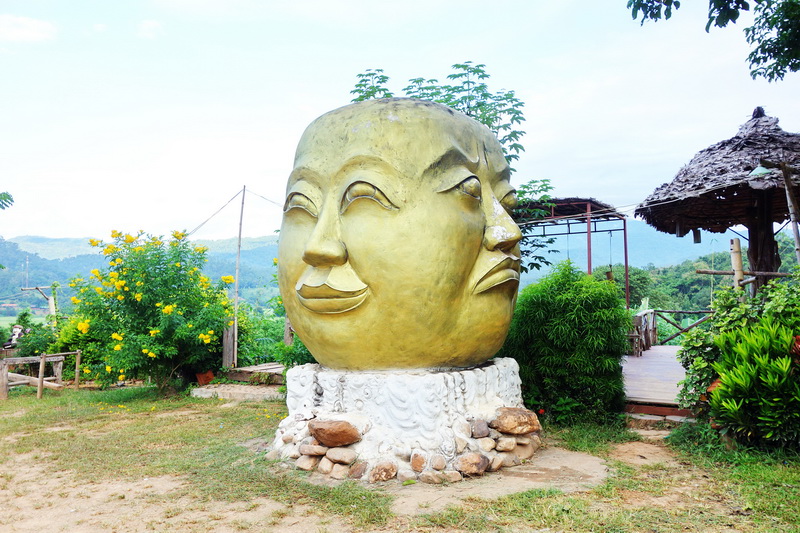 The Four Faced Buddha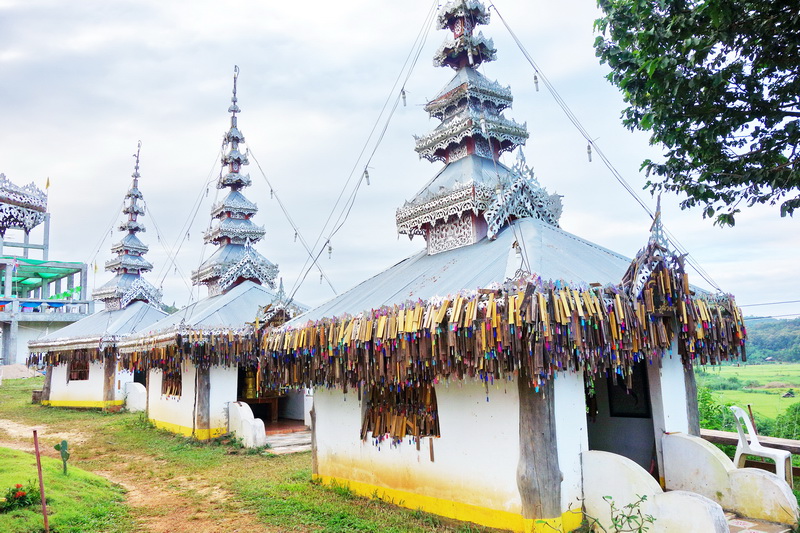 Piece of bamboo for make a wish
Today Su Tong Pae Bridge is popular tourist attraction which can be come every season. Especially the beautiful rainy season.