Mo Paeng Waterfall
Mo Paeng waterfall is a great place to chill from the heat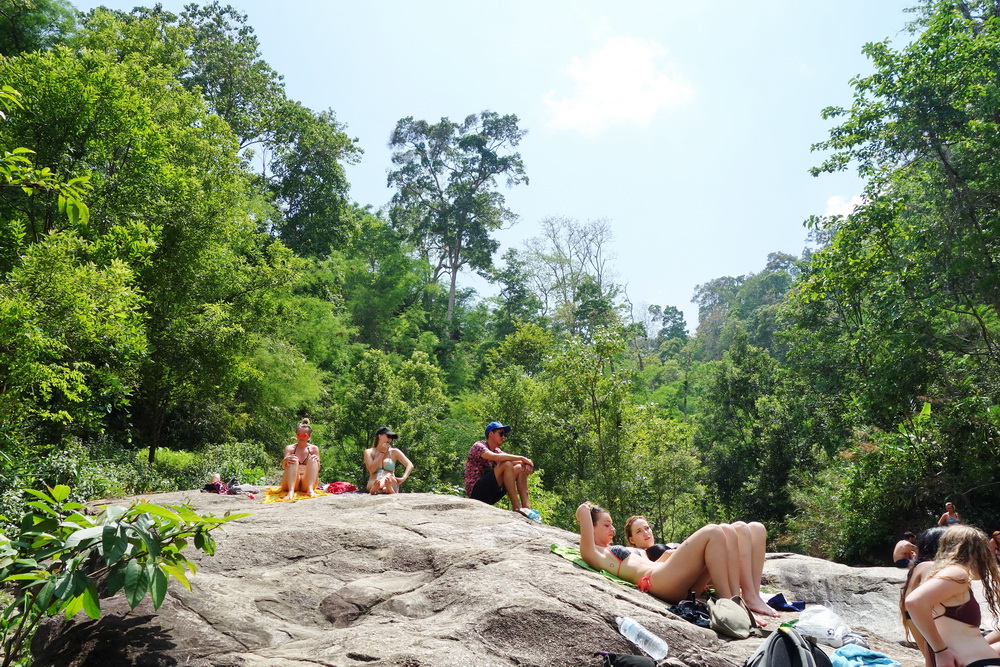 Mo Paeng Waterfall is localed about 7 km from Pai, it is accessible by car, motorbike or 4×4. The surroundings are shady with gigantic rocks to climb and jump from into to the fresh pools. Besides, the area nearby Muang Soi Waterfall and Lahu (Muser) hill tribe villages for visiting and learning of their culture and life styles.
Mo Peang waterfall has 3 stages waterfall. It consists of a number of steps possibly added together to 50 m height, each step 5-10m. The water flows over flat smooth rocks and are great for sliding. The hike up was 10 min, pretty rocky so be careful. There is a technique to going up or down to make sure you don't hurt yourself however the water is pretty deep and all people around are willing to help and encourage others.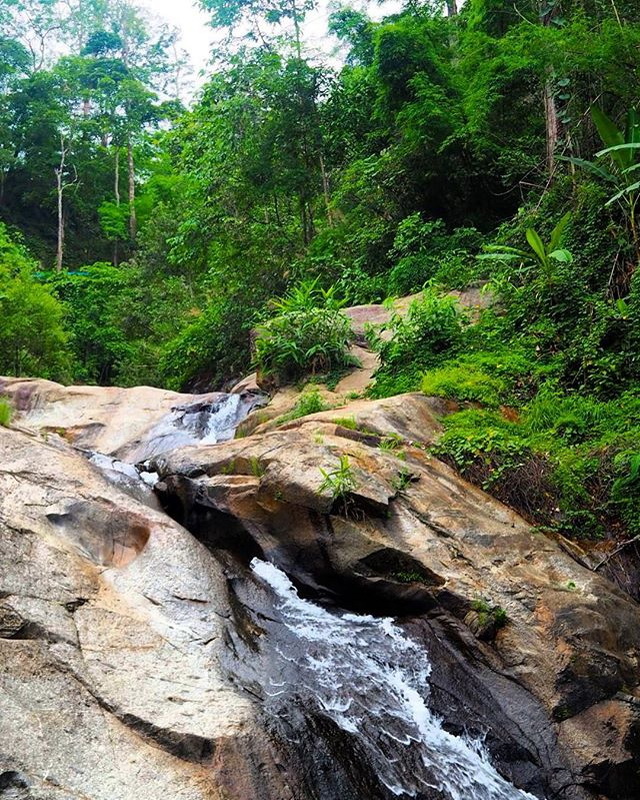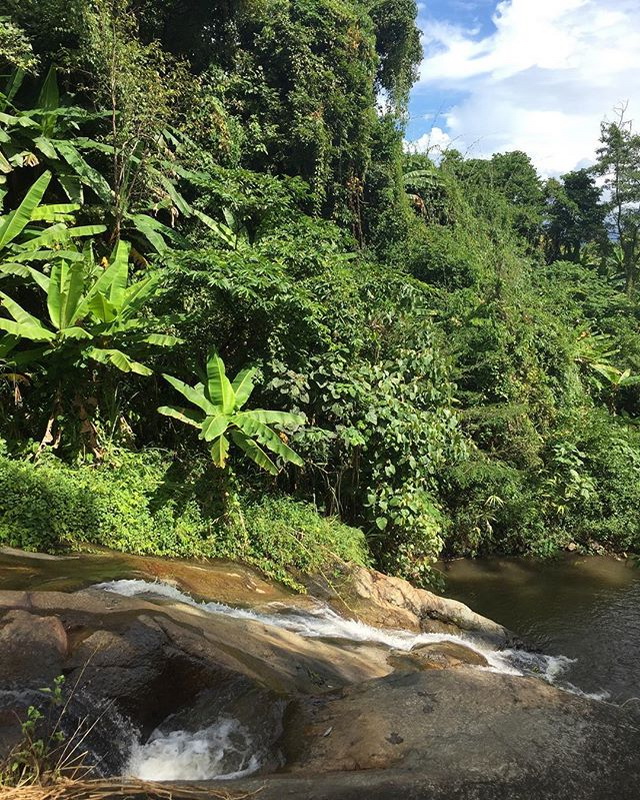 On a hot day, Mor Pang Waterfall is perfect to cool off, and the natural rock slides are a fun way to dip in the cold water. Beautiful waterfall and super cold but great refreshing swim. Bring your swimmers and water shoes if you have any as it gets rocky. If you wanna stay dry and just enjoy the warmth, there's no shortage of places to sunbathe. It's not a huge waterfall, so can imagine it won't be so pleasant if there had been a huge tour group there.
So amazing,you can actually slide down this waterfall in two different spots. The local kids are naughty and will show you all the cool spot to dive from. So much fun to slide from basin to basin. Like a natural water park.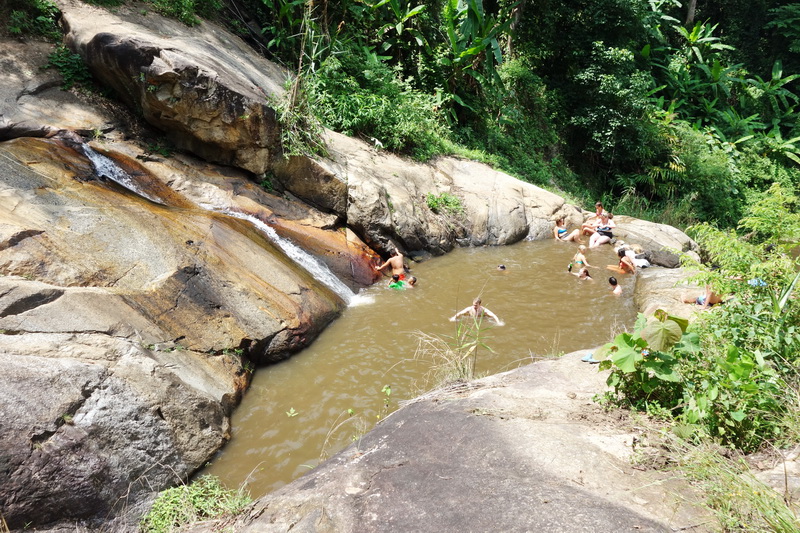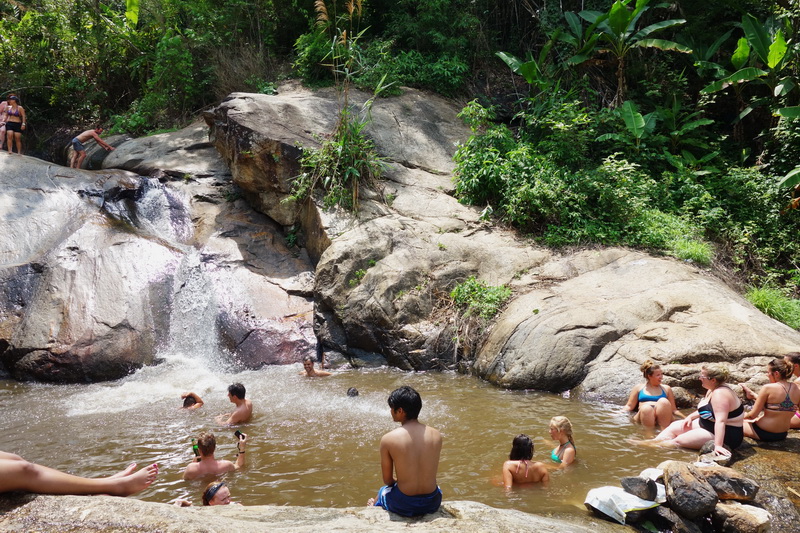 Mo Paeng waterfall is free to visit and has a small area to park a vehicle but limited for cars mainly motorbikes here.
On our way back you can visit Santichon village where you get the opportunity to eat some Chinese food and see the traditional Chinese houses and Wat Nam Hu, which is a popular pilgrimage for Thais.