Wat Kam Ko
Wat Kam Ko 'This temple is over hundred years old.'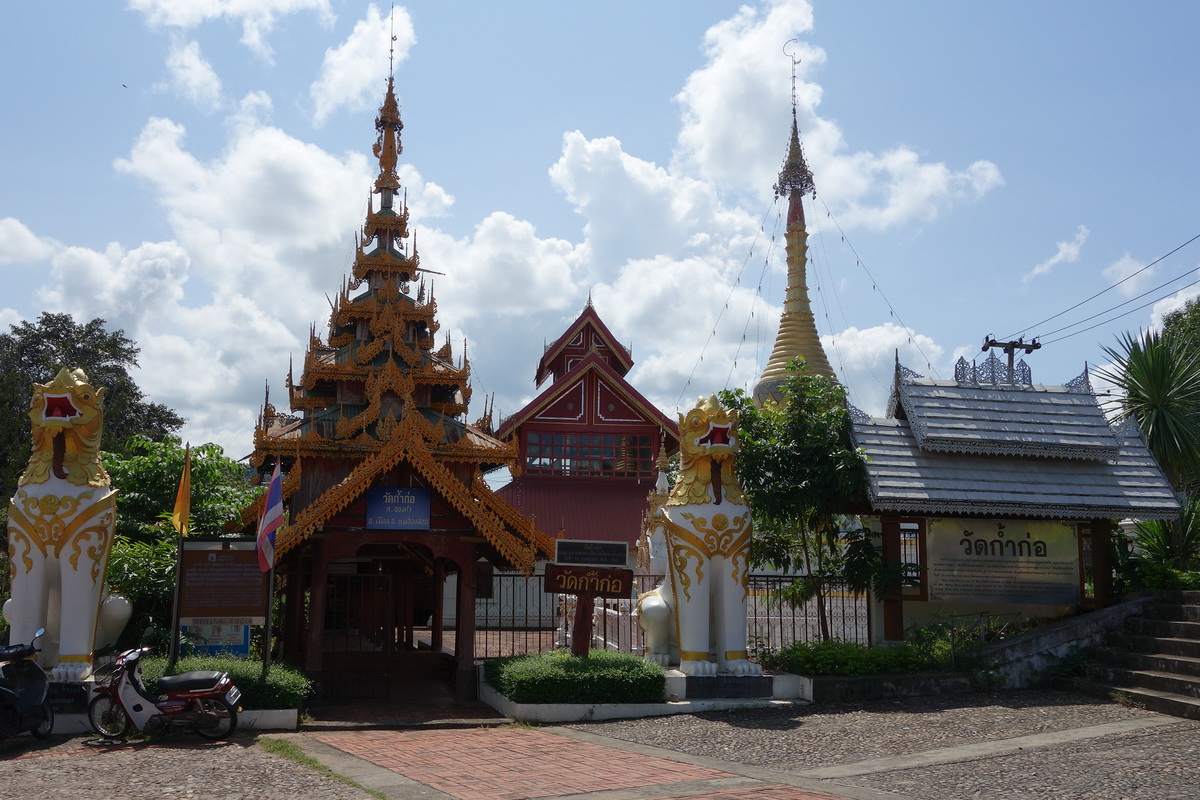 Wat Kam Ko has been a respectable temple of Mae Hong Son over a century.
Kam Ko temple was built in 1890. First, it was located on the southern side of Phra That Doi Kong Mu. However, it was moved to the eastern side later, as the eastern side is near local communities. Therefore, villagers can travel to the temple conveniently.
Wat Kam Ko is a medium-sized temple full of jaw-dropping architectures. Take the two statues of white-golden lions at the entrance, which are called 'Sang Whang', as an example. These statues are Tai Tai artworks.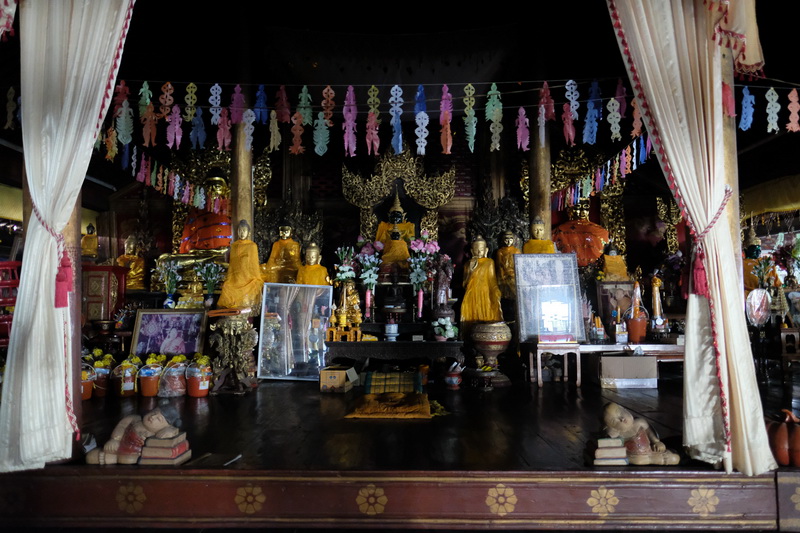 Behind the entrance, there's a pointy roof consisting of 6 descending levels. The roofs near the entrance are made of galvanized iron and have gorgeous-looking carvings on them. You can walk under these roofs. If you get closer to them, you will see how fabulous they are. They have red poles and stone-tiled floor
If you walk further, you will see colourful traditional drawings and an old Tai Yai-Burmese Buddha statue. Not only that, you should see historical texts written in Tai Yai language, which are very rare.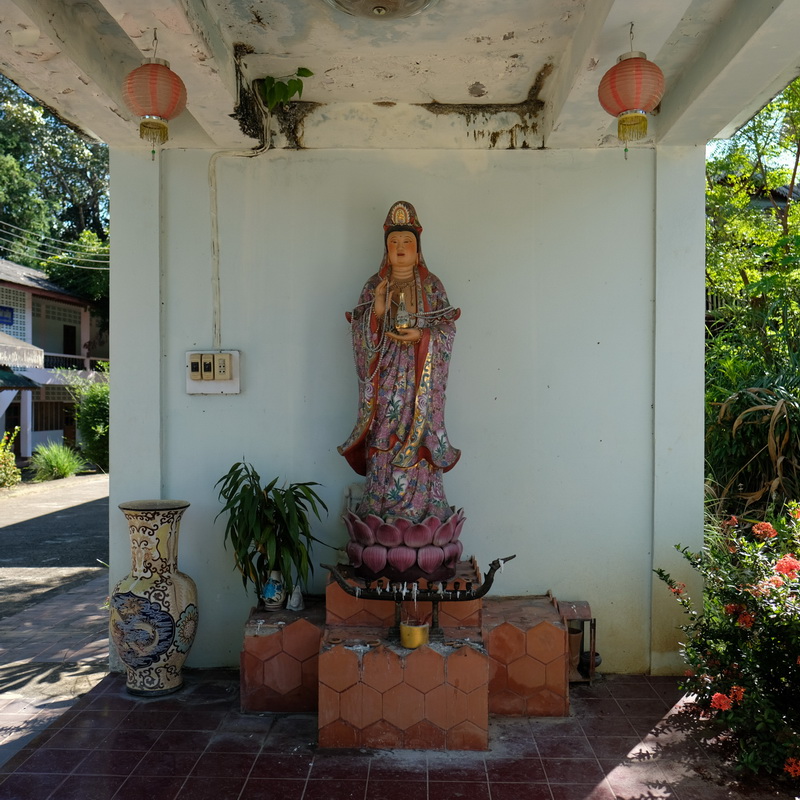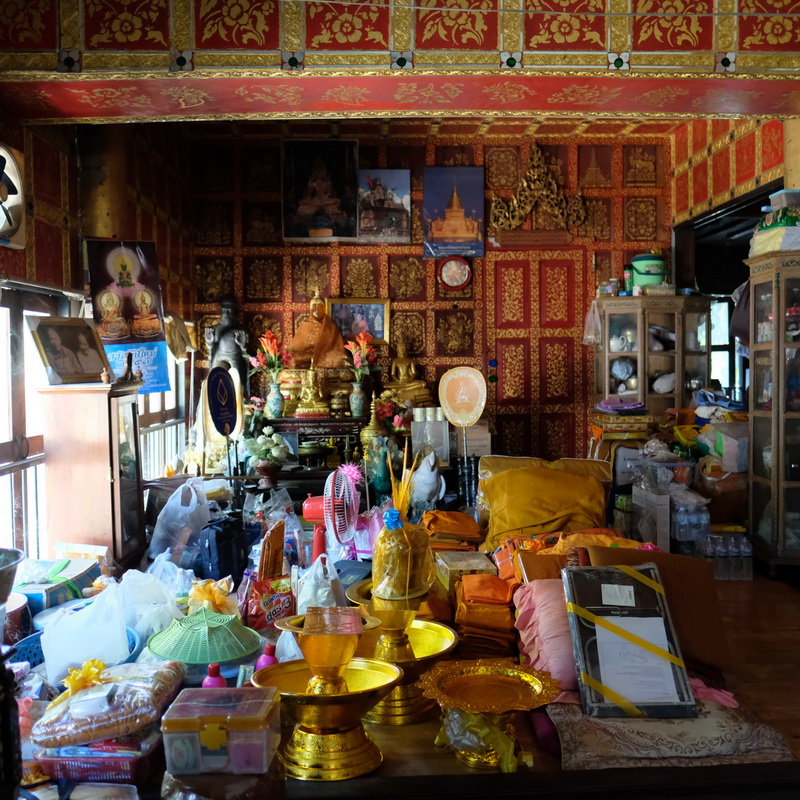 Moreover, you will see the pagoda of the temple. Its base is white and square. You can get closer to the pagoda by walking on just two steps of the stair. The main pagoda is golden. There are a few holes around it. There are fences around it. There are also small pointy pagodas around it.
Wat Kam Ko is available every day, from 8:00am to 16:30pm.
How to Get There
Wat Kam Ko is located in Muang County, Mae Hong Son Province. Look for the opposite of Wat Phra Non.
Just drive using the Highway 108. Continue straight along the mountain road for another 15 kilometres. You should pass the stadium of Mae Hong Son, Singhanatracha Monument and Wat Phra Non first.
If you don't have a car, just hire a two-row seat bus or a motorbike taxi from the downtown.