Phraya Singhanatracha Memorial
Phraya Singhanatracha Memorial 'The one who established Mae Hong Son'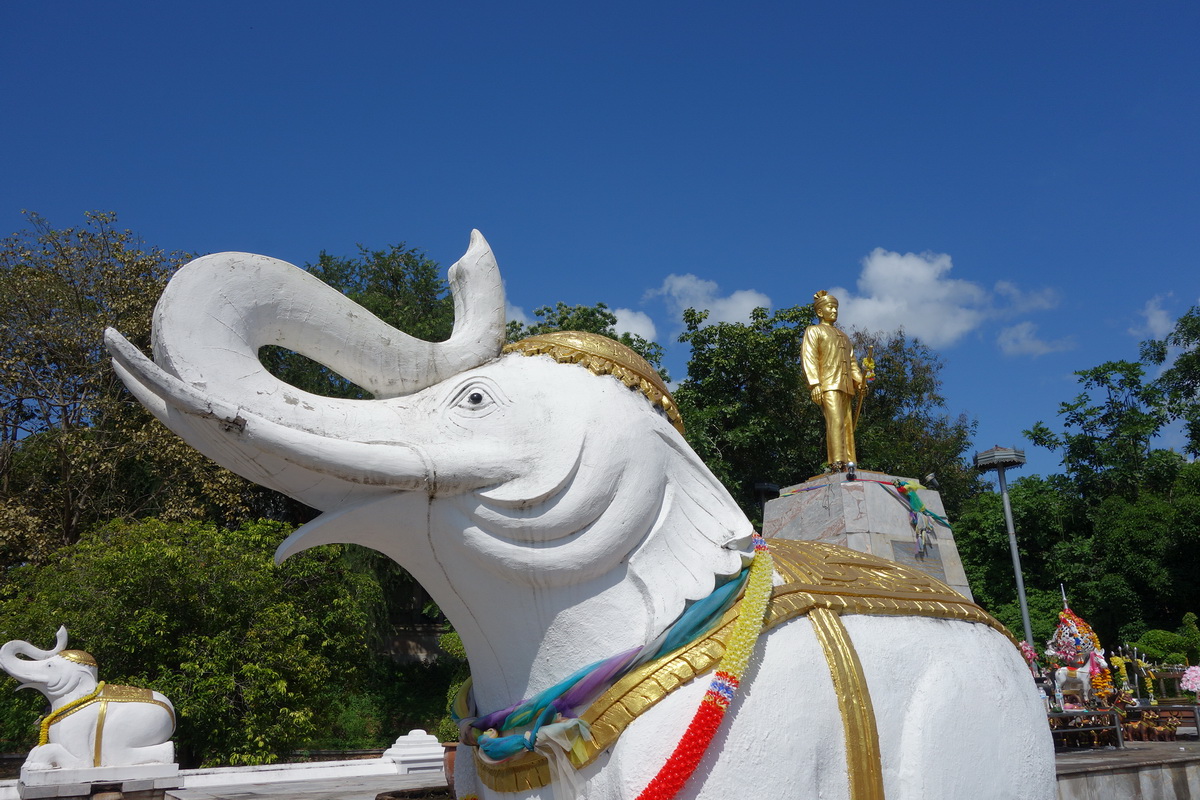 This is a respectable tourist attraction in Mae Hong Son Province. Most Thai and foreign tourists would hate to miss this place.
Phraya Singhanatracha Memorial consists of a statue of Phraya Singhanatracha, the one who established Mae Hong Son. So, the monument was built in honour of him.
Phraya Singhanatracha, born in Myanmar in 1856, wasn't a Thai, but he was a descendant of Shan. His former name was 'Chan Ga Le' and he evacuated to Pang Mhu Village to escape a war.
Phraya Singhanatracha was a good and brave person. Everybody loved him. Of course, he got married. Then he move to Khun Yuam and got to be the first ruler of the town for 8 years. His position caused villagers to be wealthy, as they had chances of doing businesses with foreigners.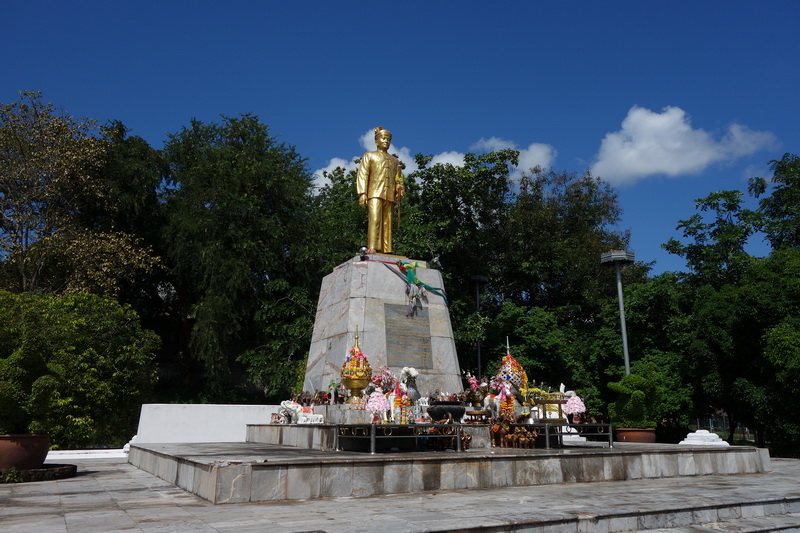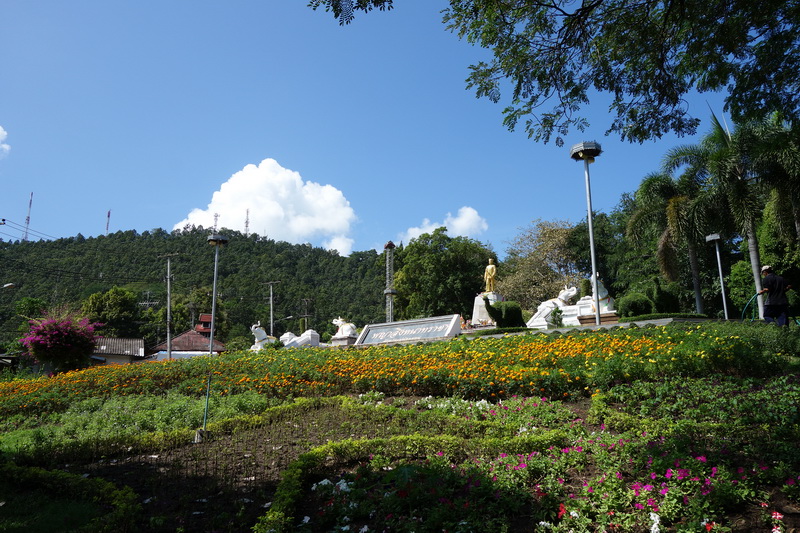 Later, he lived in Chiangmai for 3 years. It was so long that Inthawichayanon, a ruler of Chiang Mai, appointed him for the first ruler of Mae Hong Son and gave him the name 'Phraya Singhanatracha'.
The statue of Phraya Singhanatracha is gorgeous in golden colour. You can go and take a look at it or pay respect to it. The atmosphere around there is quite relaxing with flowers and trees. You can pay respect with your bare hands or with some sort of oblation items.
This is considered to be a landmark of Mae Hong Son. You should never miss it when you get into the province.
How to get there 
Phraya Singhanatracha Memorial is located at Chong Kham in Muang County of Mae Hong Son.
You know the route that leads you to Wat Phra That Doi Gong Mu and Wat Phra Non. Just follow the route. Or you can just take any public vehicle to give you a ride.