Wat Hua Wiang
Wat Hua Wiang 'Visit Paralakhaeng Vihara and admire the beauty of Shan-Burmese art.'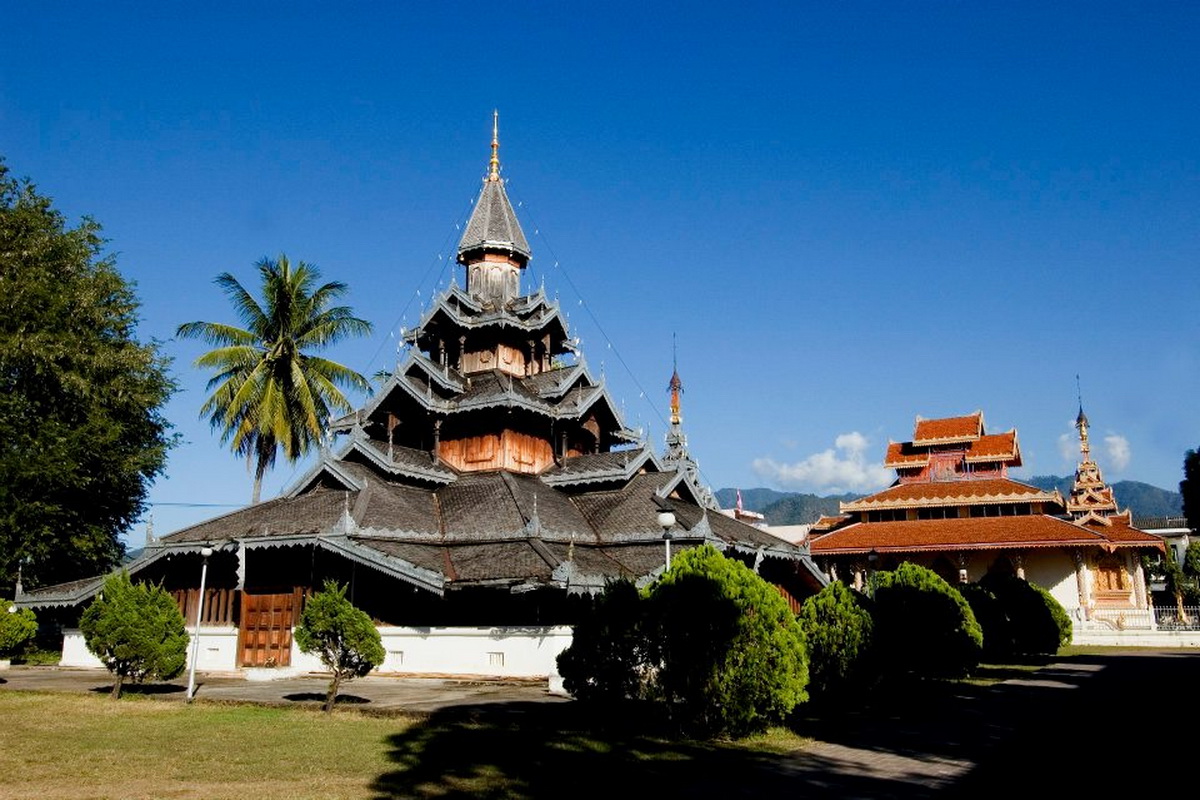 Here we're presenting you an interesting temple in Mae Hong Son. Here is where you're going to see how beautiful Shan-Burmese art is.
Wat Hua Wiang was built in 1863. At first, it was located an isolated spot. However, after a series of houses and hotels were built around the temple, the temple became a downtown temple instead.
Now, the exact location of the temple is Singhanadbamrun Road.
What you're gonna see at this temple are some glorious architectures.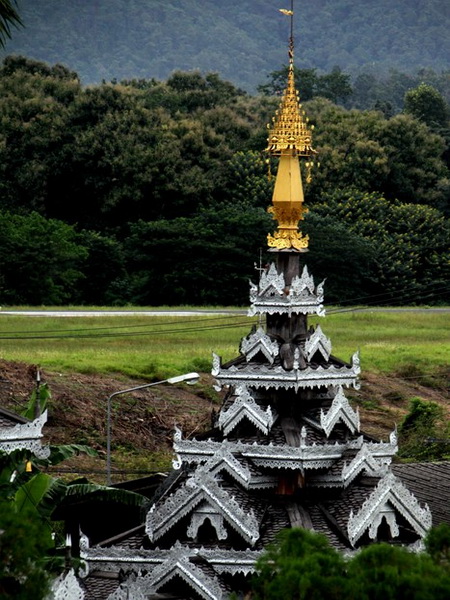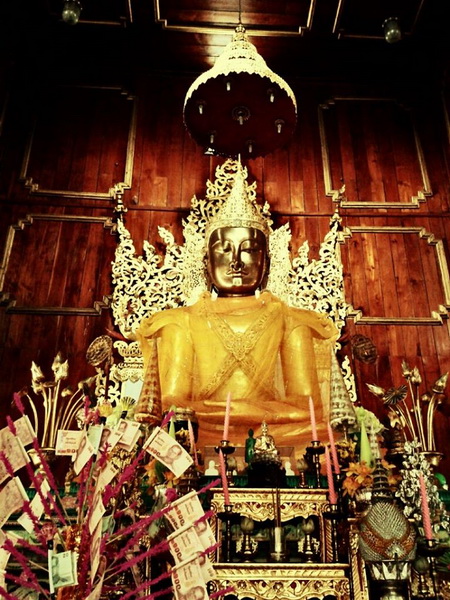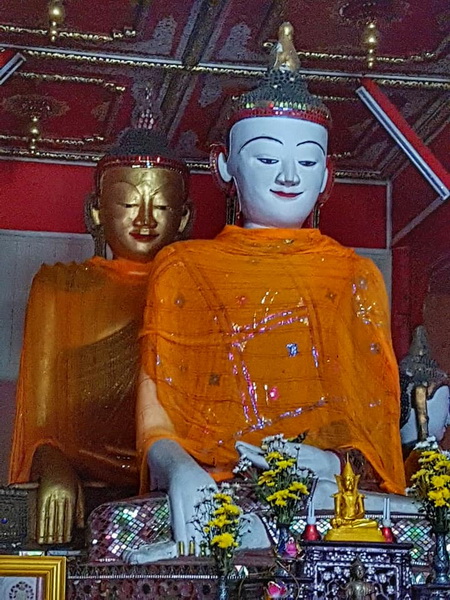 First, a large white pointy pagoda with 5 different layers. White colour is applied on its base and the top is covered in golden colour. There are also small holes around the pagoda with small statues in.
Next, let's go see the grey vihara, or Paralakhaeng Vihara. This vihara is part Shan, part Burmese. The whole architecture is made of wood. The roofs consist of 4-6 different layers, resembling castle roofs. The tops of the roofs are made of metal. The edges are carved zinc.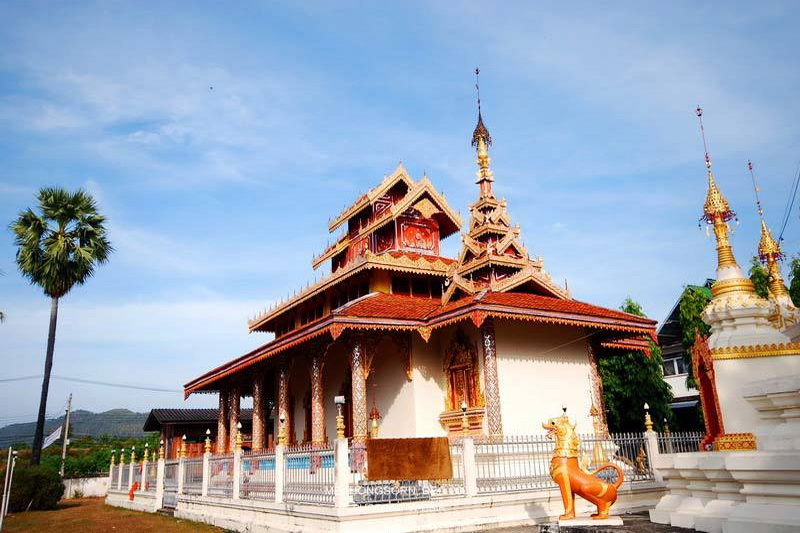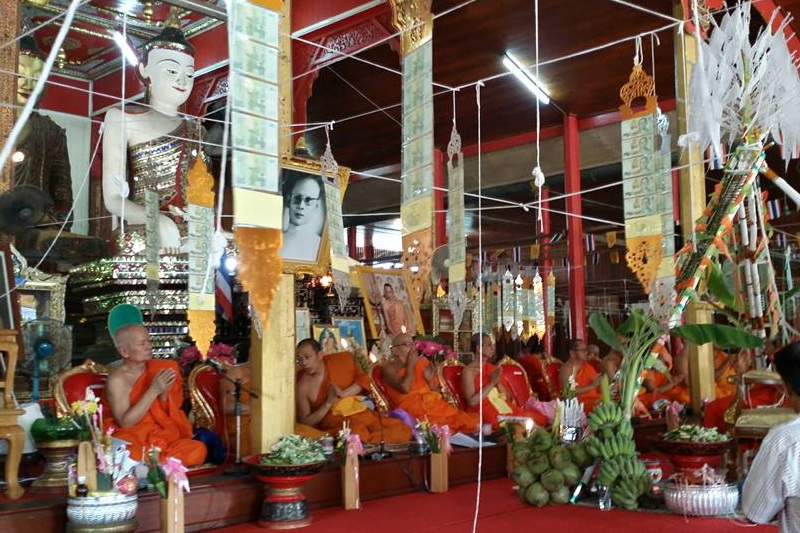 Lastly, don't forget to pay respect to Phra Chao Paralakaeng, a respectable Buddha statue of Mae Hong Son. However, this is not an authentic one. This one just resembles the real one at Myanmar. But the appearances are gorgeous. The statue, made of brass, was brought along Pai River to Wat Phra Non at first, but later it was moved to Wat Hua Wiang.
Beside of Phra Chao Paralakaeng, there are other Buddha statues inside the ubosot. These statues are gorgeous too. Pay respect to these before you leave. The ubosot is stunning inside, as it's mostly red.
Spend some time to walk around and take photos too.
How To Get There
It's not difficult to get there. Wat Hua Wiang is right in the middle of Mae Hong Son Town.
Start from the town hall. Then follow the Highway 1095. Use the route that leads you to Bang Ma Pha County. Go through the intersection and turn right. Keep driving for a while. The temple and Sai Yood Market should be right in front of your eyesight.