Pai Walking Street
Pai Walking Street 'Shopping relaxedly.'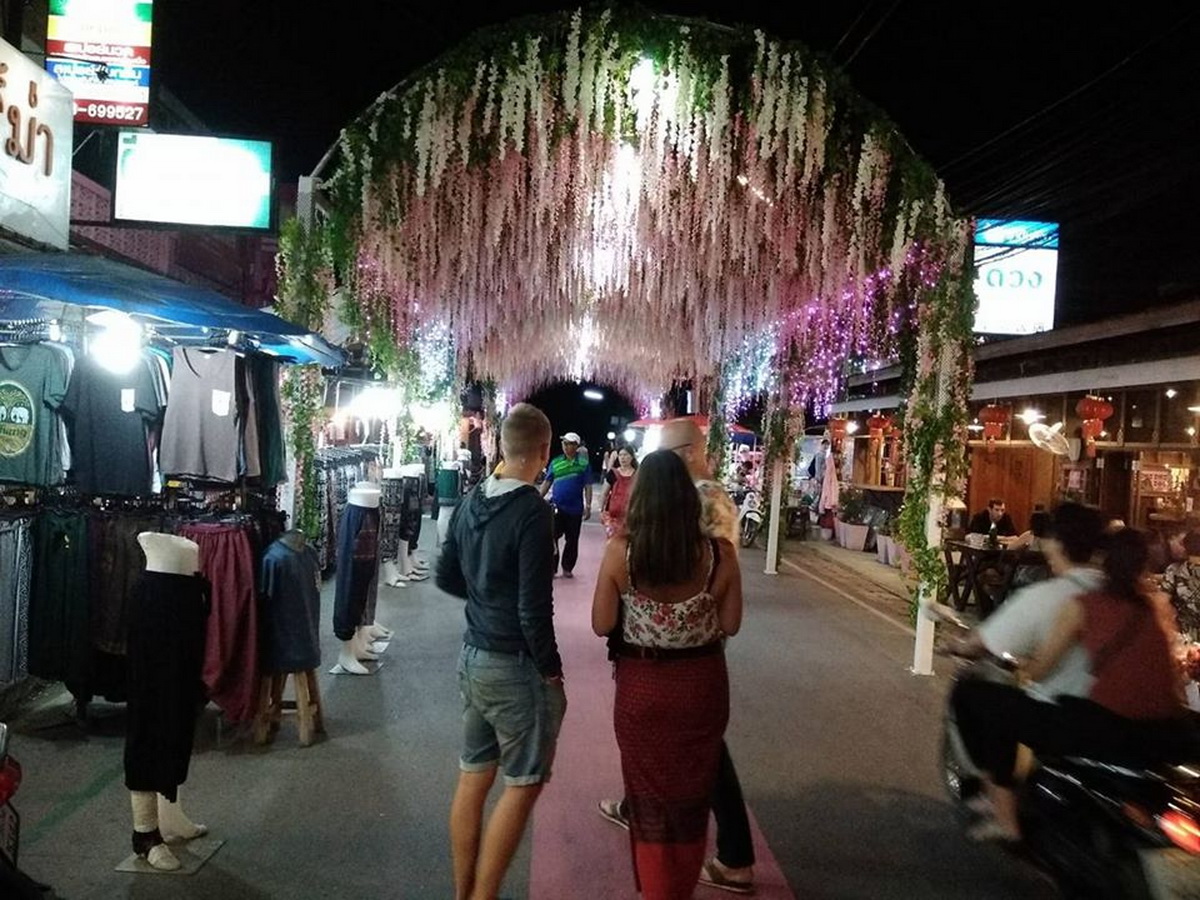 What do you think of when somebody says 'shopping'? Do you think of a fancy store? Do you think of a luxurious mall? Or, do you think of all those hi-end stuffs?
Well, simply, whatever you think, it's not wrong. You can consider anything like that as a shopping.
It's just that we want to present you something different. Something that you might want to try. Something that you might have rarely experienced, but it's definitely a good one.
Long story short, how about walking in the middle of a local shopping street for a while? Yes, it's not luxurious or stunning, but it's a valuable place for every hearts.
Here we're mentioning 'Pai Walking Street', a small but lovely open-air shopping district in Mae Hong Son.
Pai Walking Street is good for people of all ages, from children to elderly ones. It's located on a quiet street with a series of commercial buildings on both sides. This where you're going to feel a touch of local life.
Pai Walking Street is available every day, from 16:00-22:00. Believe us, if you're a teenager or a hot young people, you would love hanging out there with your gang. If you guys love snapping photos and uploading them to IGs or FBs, Pai Walking Street would be a wonderful background for you. Will all those lights and traditional-looking buildings, your photos would be very artistic and attract a bunch of likes.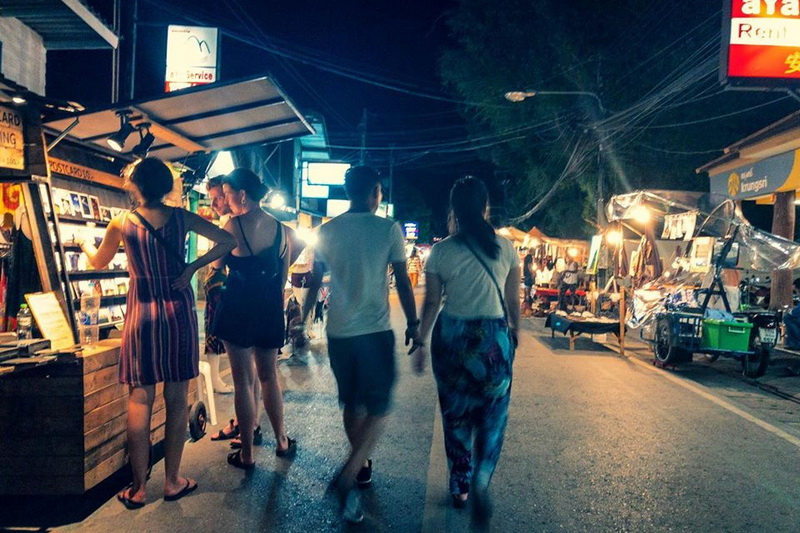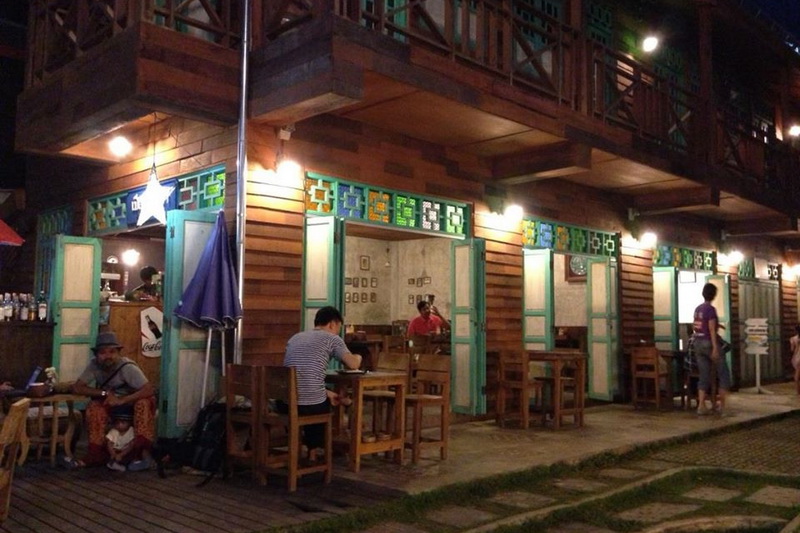 Now, let's see what you can buy when you get there.
Like many other walking streets, Pai Walking Street contains food and souvenirs. There are only a few 'sitting-and-eating' restaurants, as there are food booths, which require stand mostly. Therefore, you're gonna walk around a lot and taste different food.
For food at Pai Walking Street, there would be things that are easy to eat. For examples…
Kanomjean
Grilled Herbal-Sauce-Coated Pork
Grilled Black Sticky Rice
Made-To-Order Dishes
Boiled Eggs
Thai Herbal Tea served in bamboo tubes
etc.
Moreover, there are still cute things like…
Handmade Keychains
Handmade Bracelets
Handmade Rings
Handmade Necklaces
Handmade Keychain Doll
Handmade Scarfs
Handkerchiefs
Hats
Head Clothes
etc.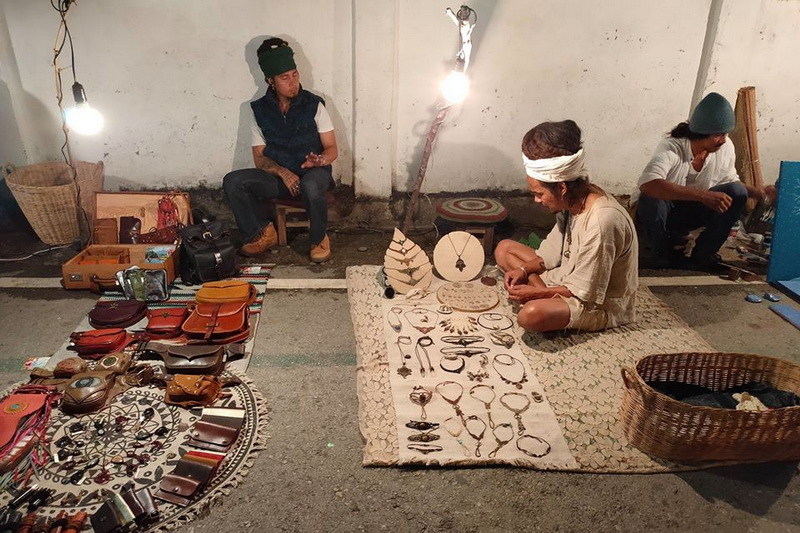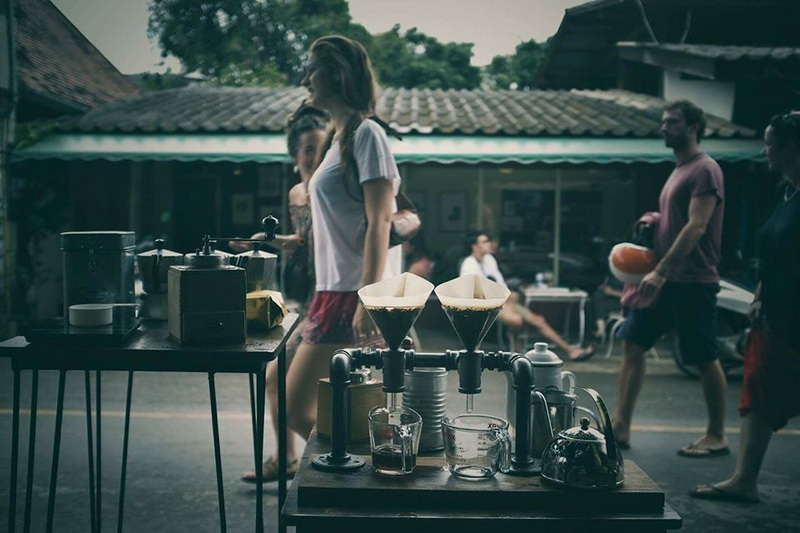 Tips For Those Who Want Artistic and Jaw-Dropping Photos 
As we said, Pai Walking Street is gonna get you lots of attractive photos. However, if you want countless likes, you would want to follow our simple tips.
If you want to emphasize local life, you are suggest to start your photography after the sunset. After the sunset, there will be lots of lights and people walking around. Those lights can get into your camera and therefore make your photos look stunning. Even you blur your backgrounds, people can still see how street vendors are selling their things happily in your photos.
If you want to emphasize yourself, then you better get there before the sunset. If there isn't enough light, people might not be able to see you clearly in your photos. Also, your camera might not be able to capture the details of your costume colours.
This is a walking street. You can walk in the middle of the street without being afraid of a car crash. However, if you want to take a photo of yourself standing in the middle of the street, you have to be quick. There are many people almost all the time. You don't want to stand in the middle of the street for too long and hinder other people from walking around.
If you want to take photos of food, then evening time is the most perfect time. When you order something, put it under a bulb light then take a photo of it. Bulb light would make your food look more delicious.
How To Get There
Pai Walking Street is located on Chai Songkram Road, Wiang Tai District, Pai County, Mae Hong Son Province.
We're afraid we must warn you that taking a personal car there is simply not a good choice. A walking street is not gonna allow a single vehicle in. Therefore, let's take a bus instead. You can get a bus from Pai Transport Station. After your bus drop you off, then you continue on your feet and make it to Pai Walking Street. Look for the junction of Government Savings Bank. Then turn left at the junction and Pai Walking Street will be right in front of you.