Muang Paeng Hot Springs
Muang Paeng Hot Springs 'Have fun with natural hot water!'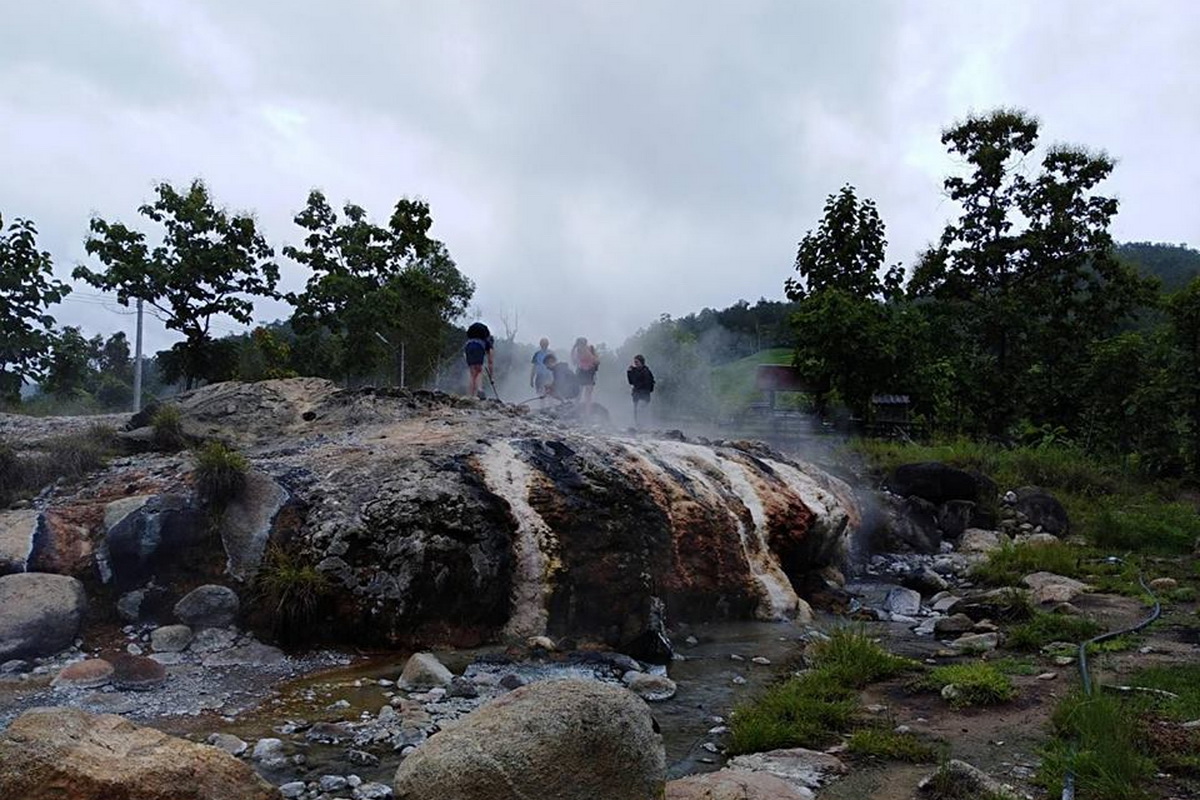 Come one, let's go to a hot spring together!
Do you know how good natural hot water is to you?
Well, it stimulates blood circulation, making your skin look healthy and preventing you from some diseases.
Many people love to soak their bodies in hot water. It's no wonder why there are many hot springs in their country and why their skins look so bright and soft.
Never mind if you can't afford a ticket to Japan. In Thailand, there are also hot springs too. They're in the middle of nature and will make you happy for sure.
Let us suggest you one, 'Muang Paeng Hot Springs' in Mae Hong Son Province.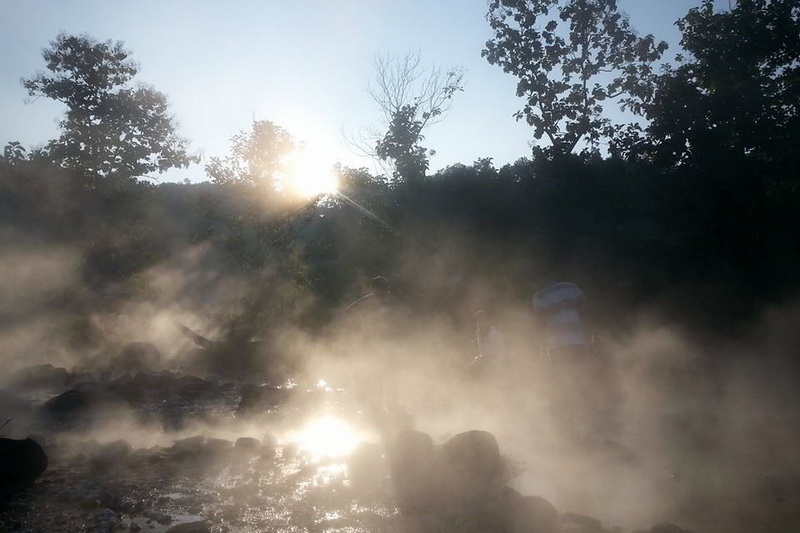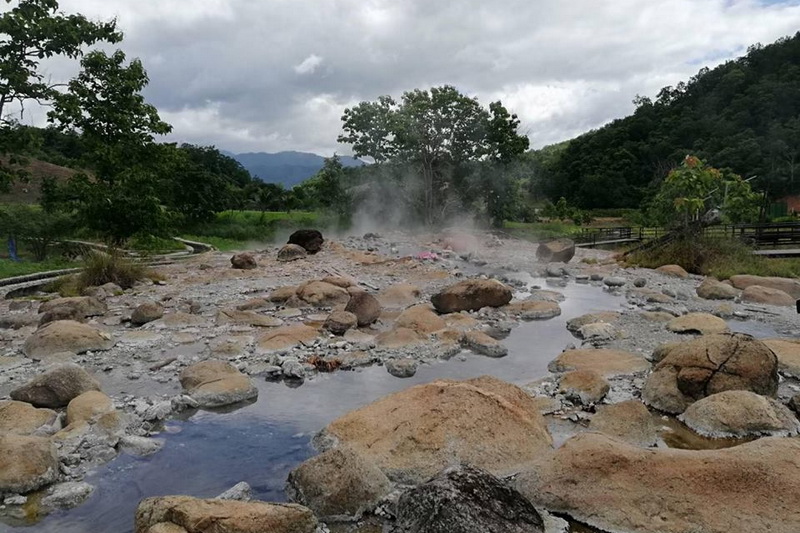 Let's go! Go soak your body in the middle of high hills!
Muang Paeng Hot Springs is quite large and contain hot water of about 95 degree Celcius. It's really natural. It's quiet. It's peaceful. Even service booths are made of bamboo instead of steel or cement. Holy cow! That will make you feel like you are about to reborn.
Now, if you have never been to any hot spring before, let us give you some advice.
You don't need to bring a swimsuit. Just get a T-Shirt and a pair of shorts for change. That's all you need if you want to soak your body in the hot water.
Muang Paeng Hot Springs is a good place for picnic, if that's one of your plan. You can bring some food with you too. We're suggest something convenient like fruits, sandwiches, or food in lunch boxes. Also, don't forget to bring some fresh eggs. You would want to try boiling eggs in the hot spring and eat them. That's a cute activity and it can give you a new taste of eating boiled eggs.
You have to clean yourself before getting in a pond of a hot water. That's a manner, you see. Many tourists share the same water with you. Therefore, if your body is dirty and get in the water, that wouldn't be good to others.
You might want to get a towel ready, fold it, and put it on the top of your head when you're in the water. Then, when you get up from the water, you would have a towel to wipe your body.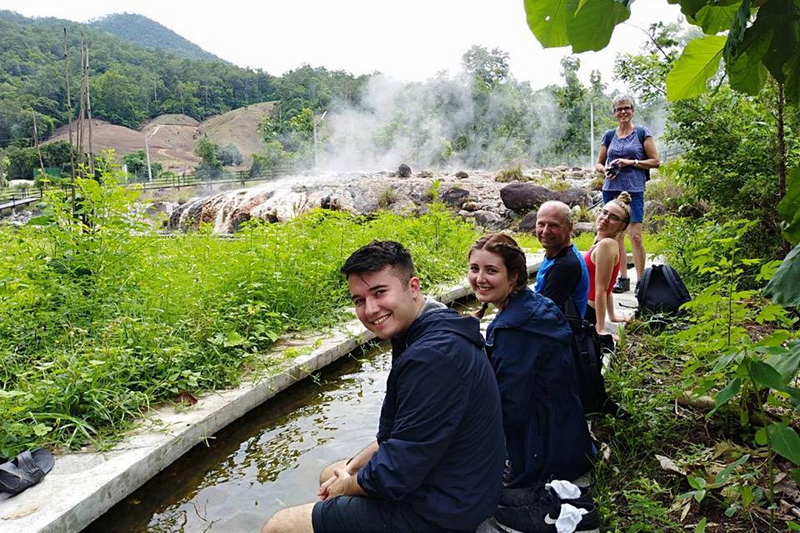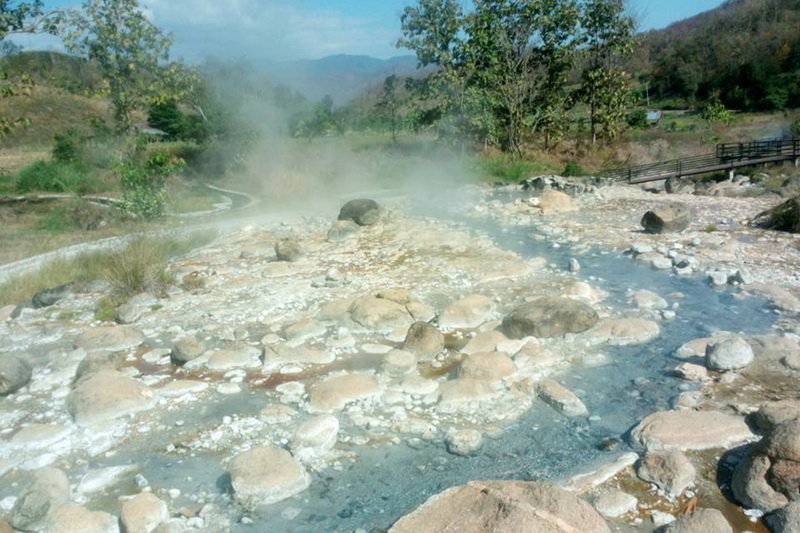 How To Get There
Muang Paeng Hot Spring is quite far away from Pai County. It's 28 kilometres away. Just take your care. That would be best.
Find the Highway 1095(Pai-Mae Malai) and keep driving along it. Later, you should find your car running on the Highway 1265. Go for another kilometres and you will see Mae Ping Forest Reservation Department. Look carefully from that point. You should see the sign pointing the way to the hot spring. Just follow the sign, cross a wooden bridge and then walk on your feet for 150 metres.