Pam Bok Waterfall
Pam Bok Waterfall 'Walk on the wooden bridge.'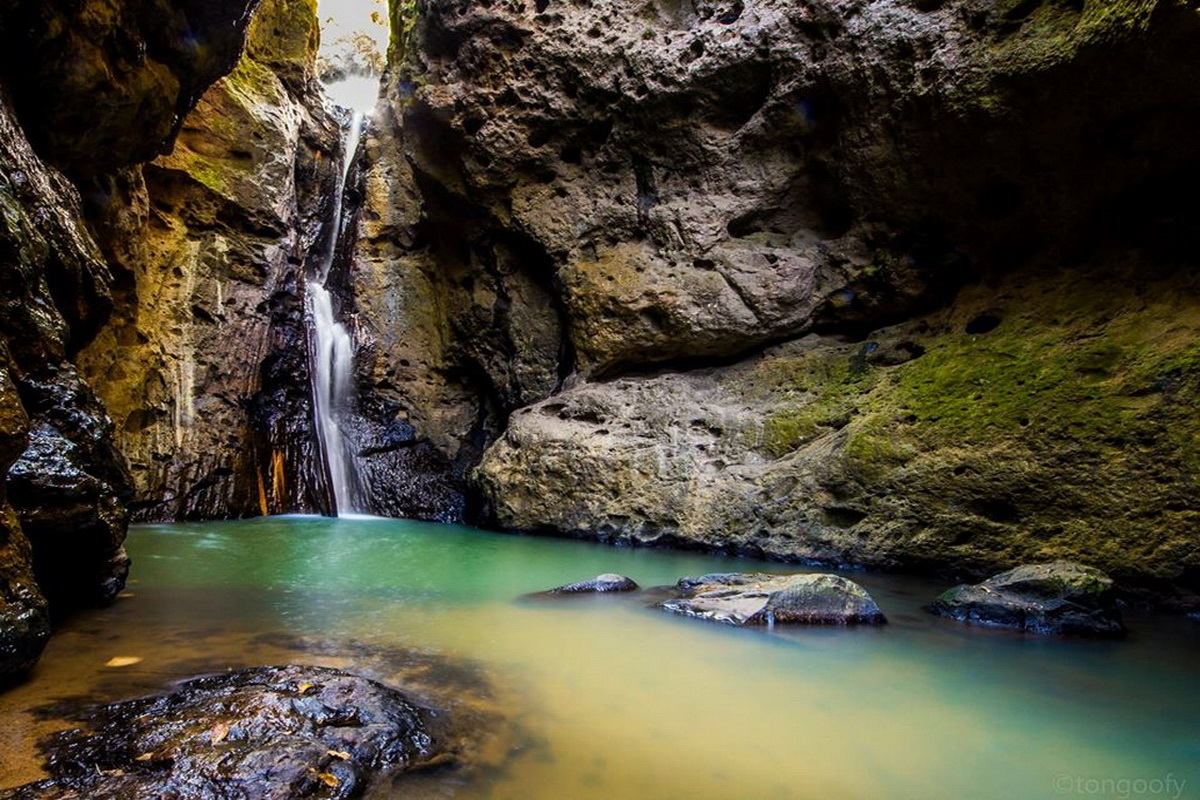 This marvellous waterfall is hidden in the middle of forests.
Pam Bok Waterfall is located in Mae Hong Son Province, Thailand. It's not to far away from the downtown, just about 6 kilometres away. It's also a small waterfall, but a lovely one.
The waterfall is surrounded with thick forests and mountains. Therefore, if you're not in perfect health, you're not suggested to go to this waterfall, as you're gonna have to walk on a steep road. There are also many rocks that you can trip over. For those who have heart diseases or bone diseases, you can skip this place.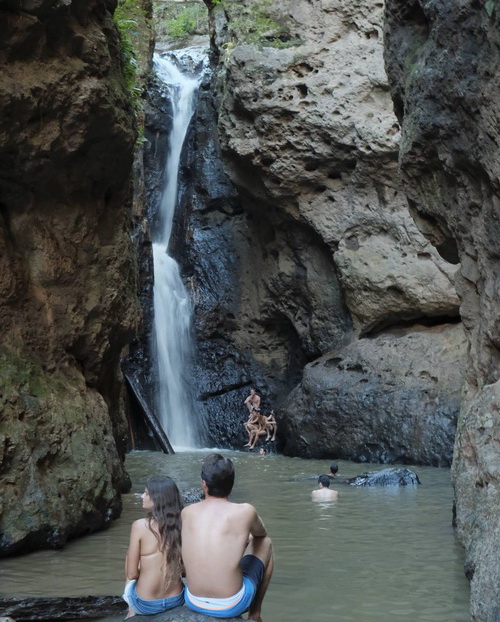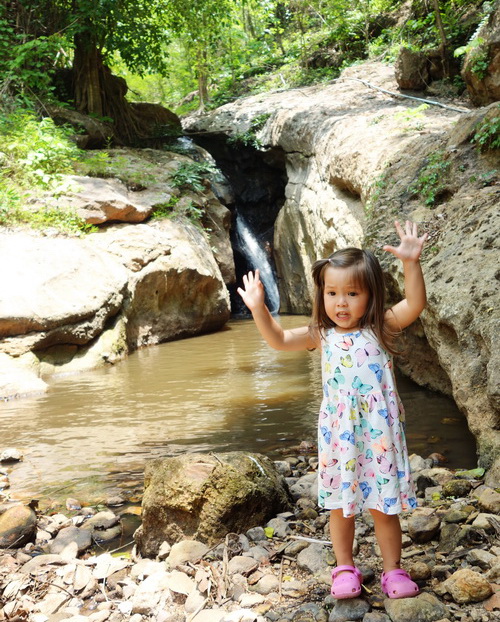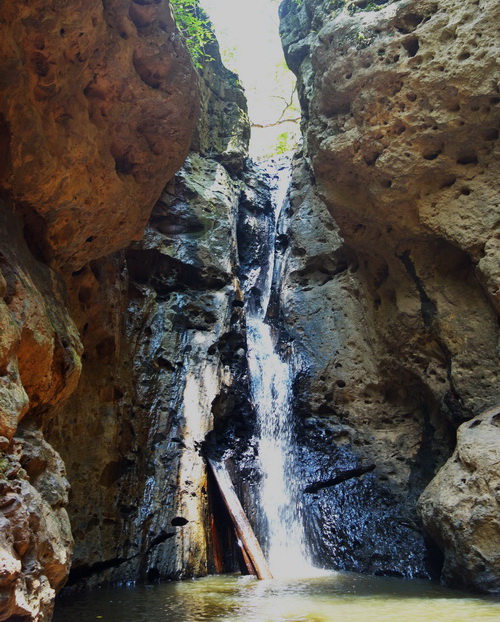 Pam Bok waterfall is a small one. The water even flows lightly in the middle of narrow rock trench. The height is about 40 metres with 8 different levels. Small rocks and large rocks are everywhere. So, be careful. For large rocks, you can sit on them and relax.
This waterfall is not good for swimming, as the water level is very shallow. You can just sit on the shore, have a picnic, walk around or take photos.
However, there is something else that you may be interested in.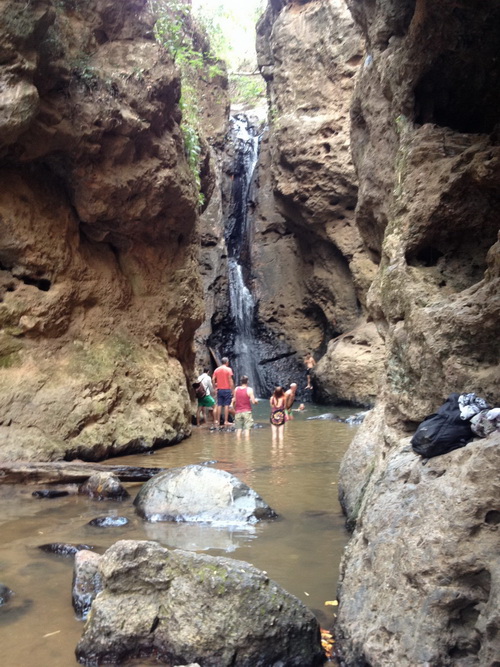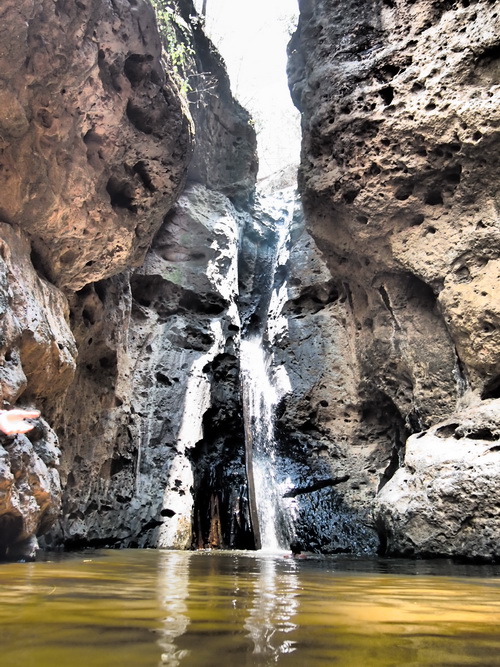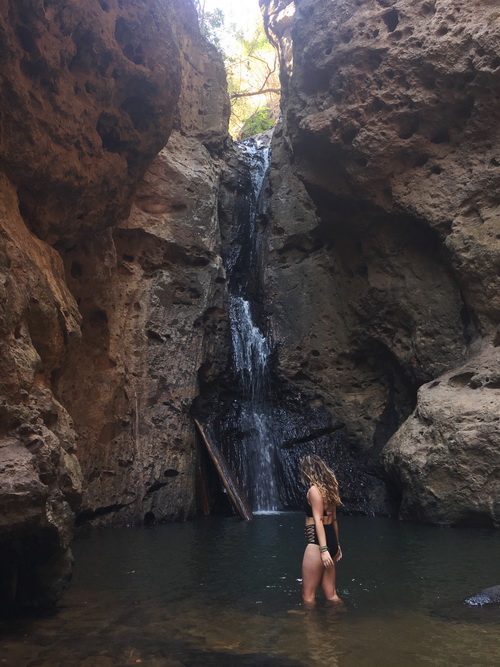 There is a bridge called 'Boon Kho Koo So Bridge'. It's a wooden bridge that connects Pam Bok Village and Wat Huai Kai Kiri together. Originally, the bridge is for monks when they do Binthabat in the mornings. However, tourists can walk on the bridge for a sightseeing too. There are small houses and planting lots around. Such a beautiful scenery.
Pem Bok waterfall is available everyday. The admission fee only costs 20 Baht(for Thais) and 40 Baht(for foreigners).
How To Get There
Pam Bok waterfall is located in the village named 'Pam Klang', Tung Yao District, Pai County, Mae Hong Son Province.
Just use the same route that leads you to Kong Laen. At the 93rd kilometre stone, you should see the sign of Pam Klang Village. At that point, just go straight in for about 8 kilometres. You have to park your car and walk on your feet for about 150 metres. The road is rough and quite steep. Therefore, you should wear sport shoes.