Ban Rak Thai
Ban Rak Thai 'Taste U-long tea and Yunnan food.'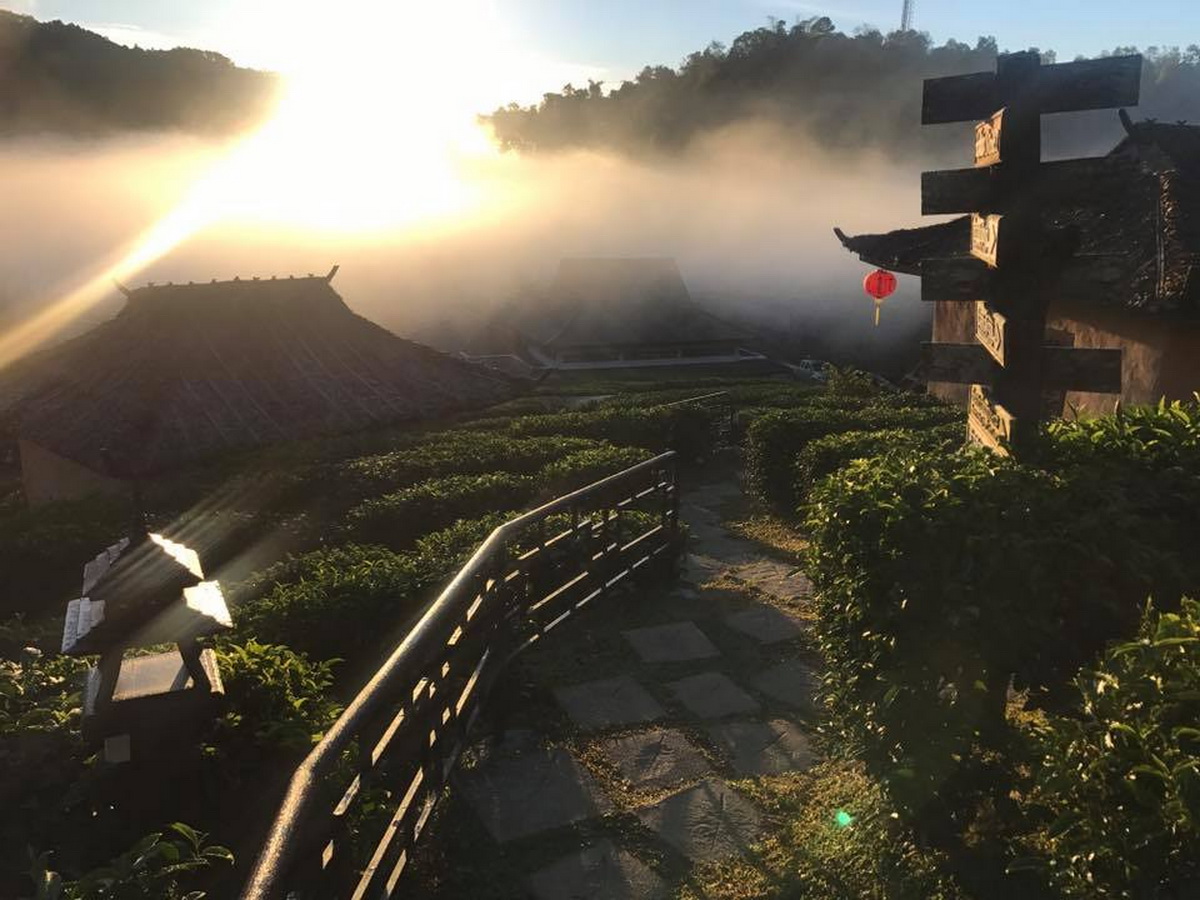 If you wish to taste Yunnan food and see how delicious it is, let's come to Ban Rak Thai.
Ban Rak Thai is a traditional village of Yunnan people located between Thailand and Myanmar, somewhere on a mountain area, which is 1,800 metres higher than the sea level. It was established long time ago. Yunnan people evacuated to Mhok Chan Pae District. Some of them, were from Kuomintang Party.
The charm of this village is how villagers live their lives simply and preserve their traditions.
If you're already into Chinese culture and atmosphere, you must come to this village. Everything is just perfect. You will be surrounded with green trees.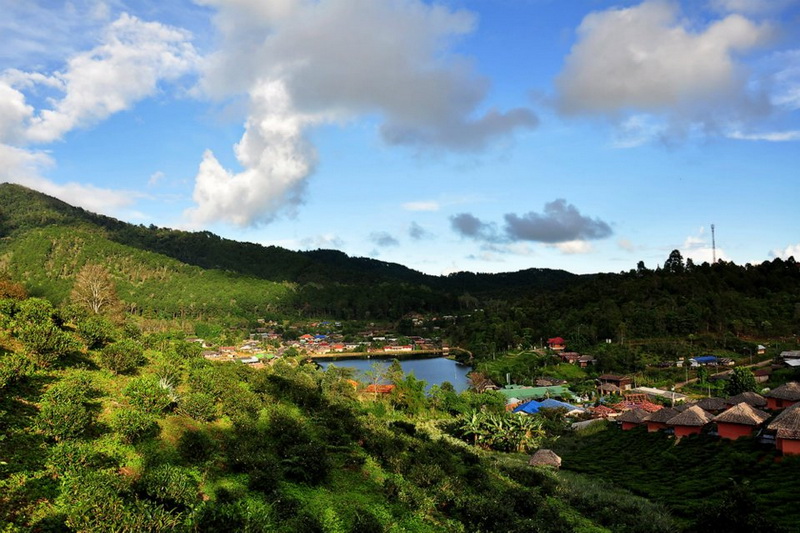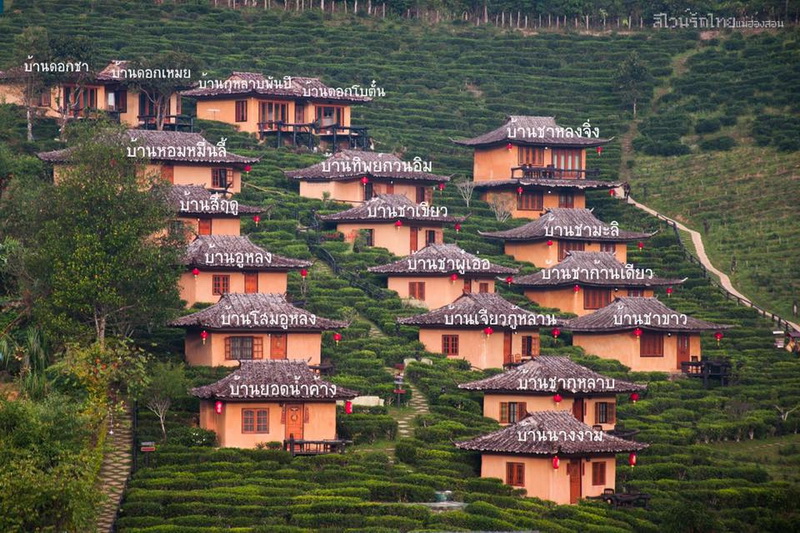 If you've been looking forward to Yunnan food, let's taste it here. There are some restaurants in the village. The prices aren't too expensive, don't worry.
The most perfect activities in the village is sightseeing and photography. We hope you fully charge your camera, because there are many beautiful spots for you to take photos.
The first spot is the tea field. For your information, Ban Rak Thai is well-known for tea of great quality. Just visit the zone anytime from 9:00am-18:00pm. You will see how the field descends into different layers, lovely small houses and farmers. You would want to take photos of yourself wearing a tea harvesting hat and holding a basket.
The next spot is the lake, which also a beautiful spot for taking photos.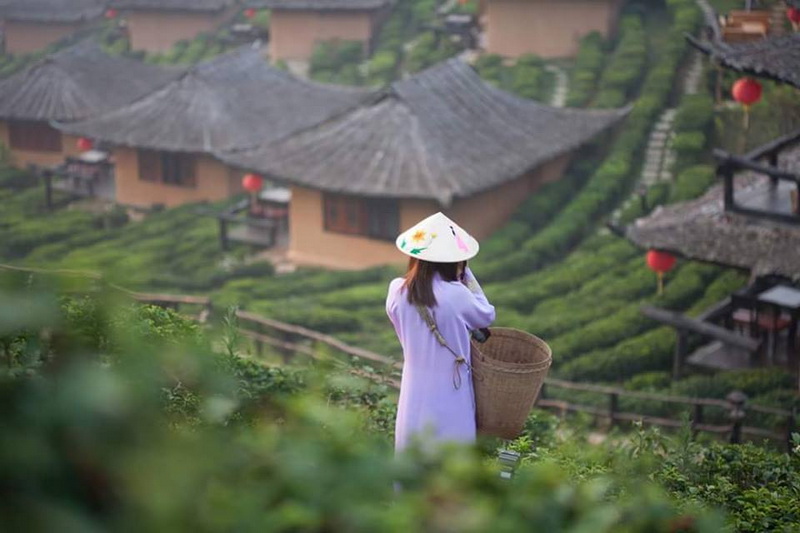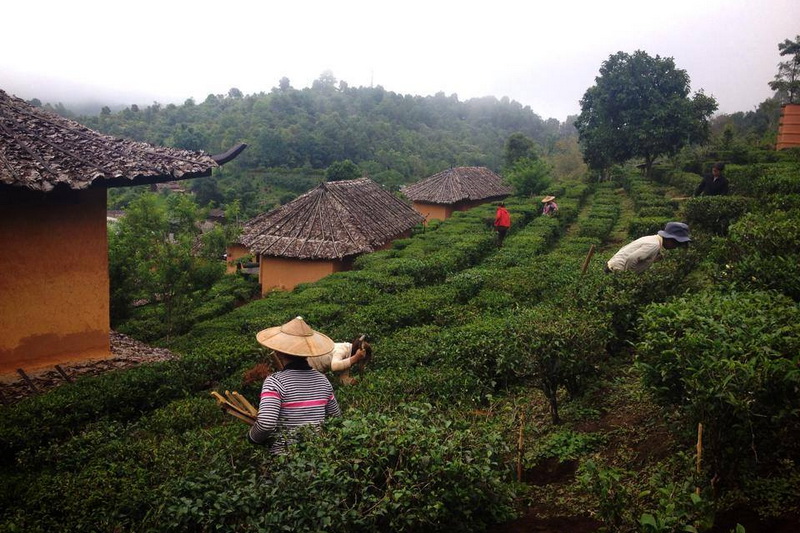 The next one is where villagers live. You should see how they live their lives. That's a valuable knowledge. Moreover, you can buy some souvenirs too. These souvenir include the tea. Here visitors can see how the tea is grown and harvested and taste some delicious U-long tea or even stay in the middle of the plantation. An annual Tea Tasting Festival is held at Ban Rak Thai in February every year. This is anually held in February to promote tea products of the Baan Rak Thai village. The activities include hot tea tasting, tea-making demonstrations combined with cultural shows.
In fact, it would be best for you to spend a few nights at Ban Rak Thai, as there are shelters. Just book one as fast as possible. Otherwise, nothing would be available.
How to get there 
Ban Rak Thai is located at Area 6, Mhok Cham Pae District, Muang County, Mae Hong Son Province.
Get to the downtown of Mae Hong Son first. Then look for the road Chiang Mai-Mae Hong Son to follow. At the end of the road, switch to the Highway 1095. In a hot second, you will have to turn left to the way that can lead you to Pha Suea Waterfall. After that, just continue straight until you find the village.
Another choice is to take a yellow minibus at Sai Yood Market.