Thom Pai Elephant Camp
Thom Pai Elephant Camp 'The first elephant camp of Pai County'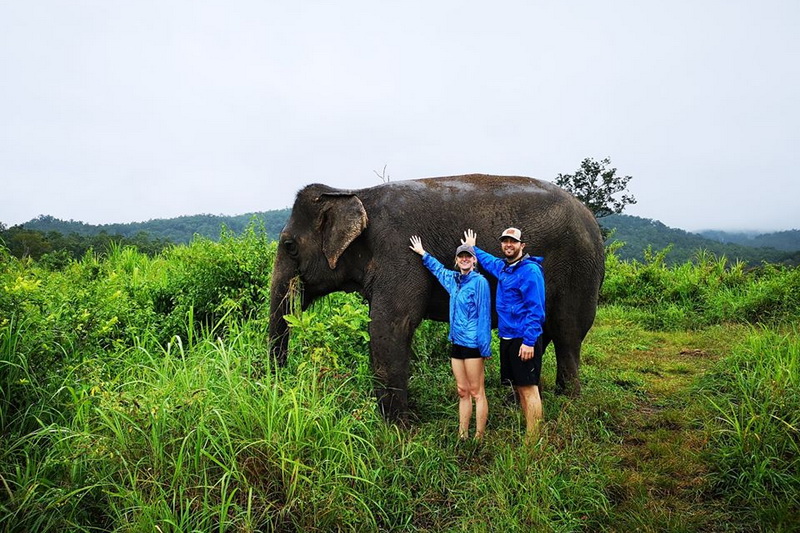 Elephants are symbols of Thailand. Therefore, if you're planning to visit Thailand, don't forget to make a stop at an elephant camp to visit Thai elephants too.
Regularly, elephant camps are located in countryside areas, in order to let elephants live their lives happily in the middle of nature.
Let us suggest you an elephant camp in Thailand, the one that you're gonna like for sure.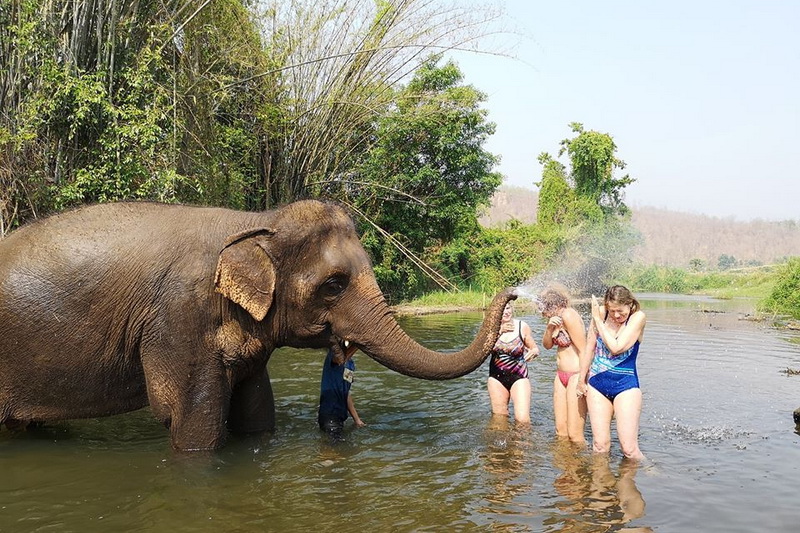 It's 'Thom Pai Elephant Camp' in Mae Hong Son Province. The very first elephant camp in Pai County.
This elephant camp is like many other elephant camps. Elephants live in the middle of trees, water resources, and other natural environment. Of course, you can ride on their backs.
One elephant for 2-3 tourists. Only 400 Baht is required for one ride. A ride takes about 1 hour to 3 hours. From the elephant camp, you will pass the corn field and the soybean field.
However, at Thom Pai Elephant Camp, there aren't seats on elephants' back. If you want a seat, you will have to pay more than 400 Baht.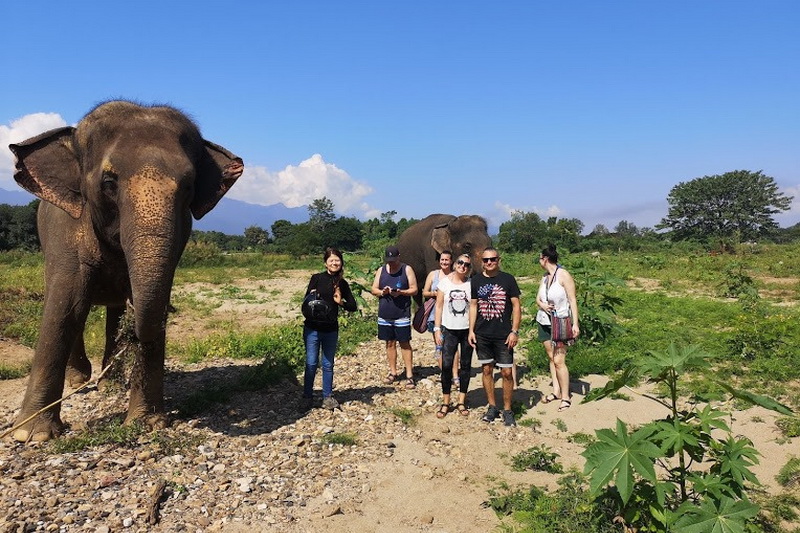 After riding an elephant's back, you might want to bathe them, play with them, and feed them. They're cute and smart.
You can even go for a rafting on a bamboo raft. Moreover, let's take a bath in mineral water. Lastly, observe how mountain people live.
How to get there
Thom Pai Elephant Camp is located in Pai County, Mae Hong Son Province.
After reaching Pai downtown, find the route 1095 and follow it. Try to head for Pai World War Bridge. Soon you will turn left and pass Wat Ta Pai. Switch to the route 4024 and continue straight. After driving for another 2 kilometres, your destination will be right in front of you.