Mae Lana Cave
Mae Lana Cave 'You're not gonna believe how long this cave is.'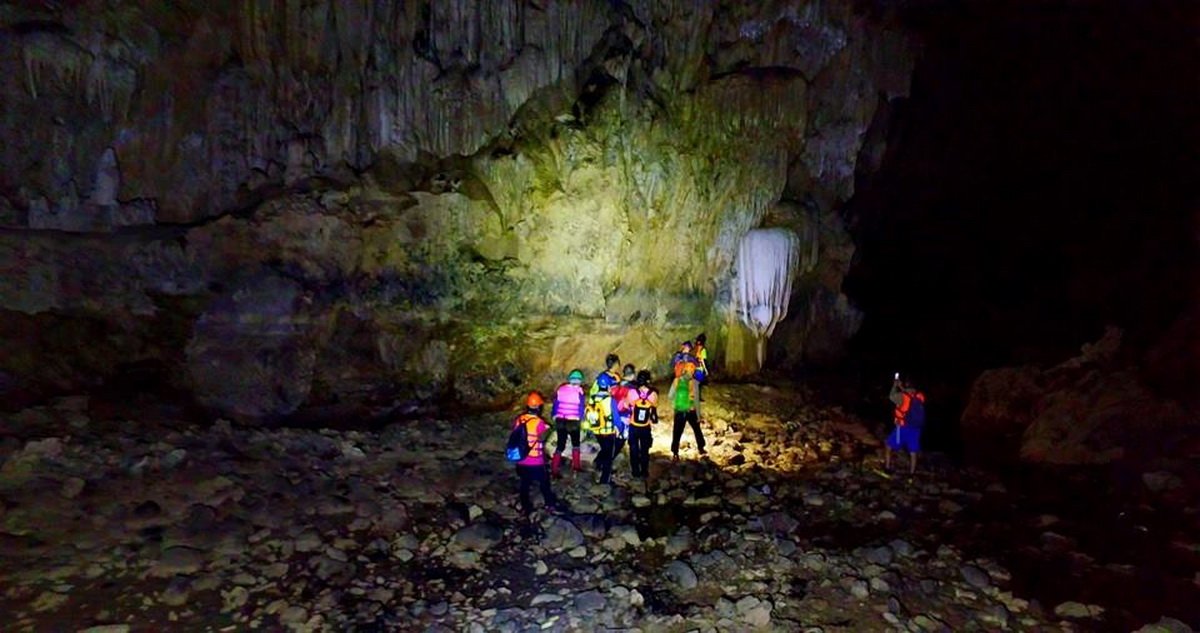 To be adventurous, it doesn't always mean that you have to get yourself into great dangers. Believe us, it's not good to be in dangers. You don't have to risk yourself to be that way. In fact, you just have to get yourself to some different atmosphere or somewhere exciting, that's all. That's all it takes for you to be adventurous.
So, do you have any idea of what you should do for your adventurous life? No? If you still have no idea, then why don't you consider our idea? We have prepared something nice for you.
Here, let's go explore a cave in Mae Hong Son, Thailand. A real cave, of course. This is not an ordinary cave too, but the longest one in the whole country! Holy cow!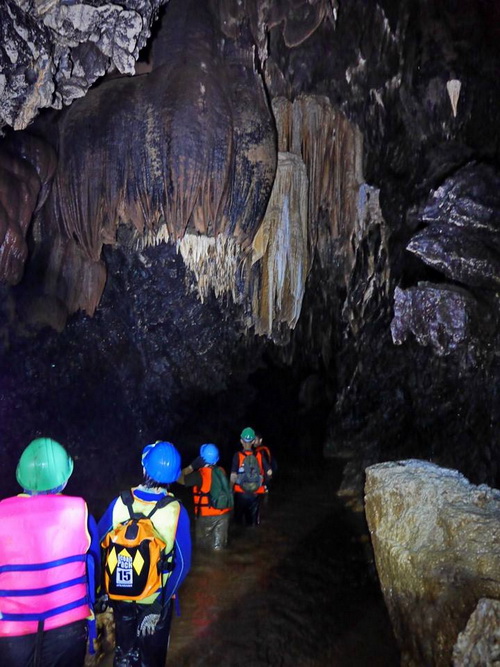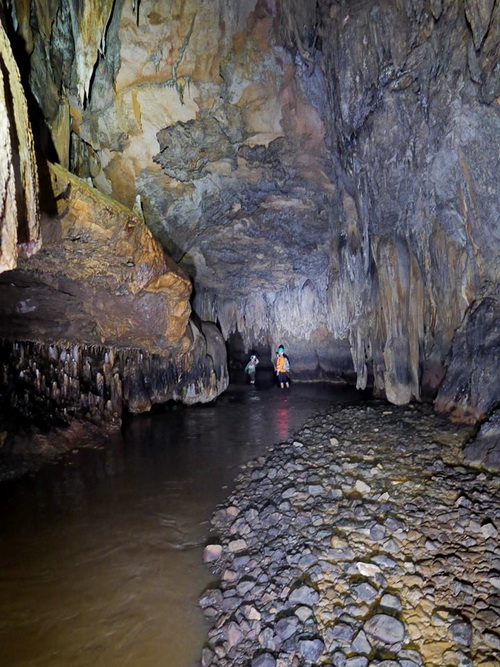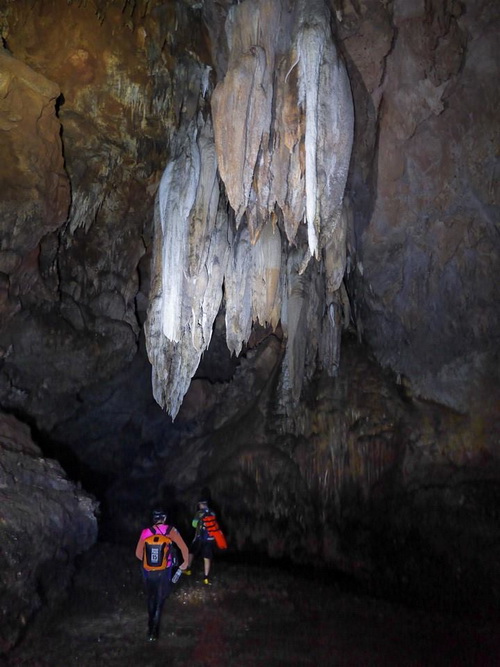 This cave is called 'Mae Lana Cave'. It's about 12 kilometres long. You have to walk for about 10 hours to go from one side to another.
Stalactites are the most beautiful parts of the cave. There are stalactites around. You should see them when you enter the cave. Now, you can take photos. Just be careful. It's dark inside the cave. You need a flashlight to show where you should go. On top of that, you should dress in sporty costumes before starting your trip to this cave.
When you're inside the cave, try not to touch stalactites, as they might be fragile and you might break them. In fact, it would be best not to touch anything. Walk carefully and slowly. Don't run or fool around.
You can just take sometime for a sightseeing in the cave. It's your choice, you can have a tour guide or you can go in there by yourself.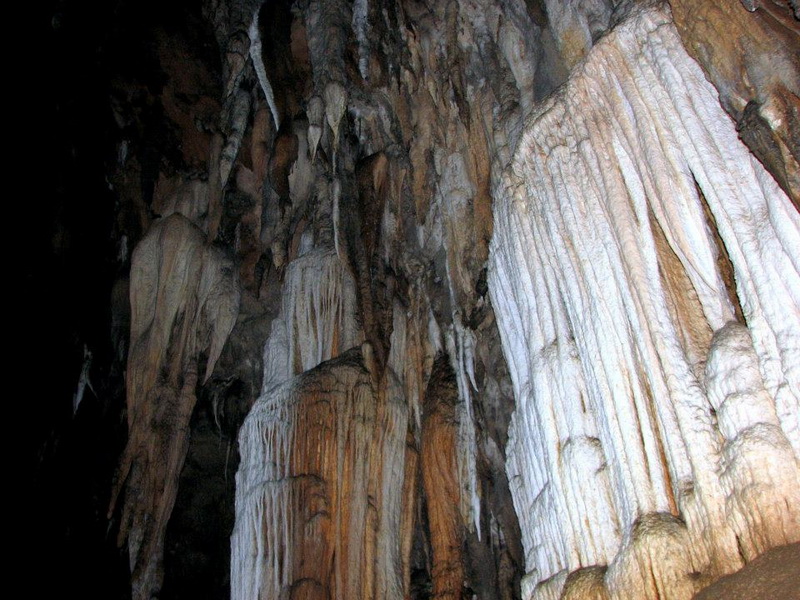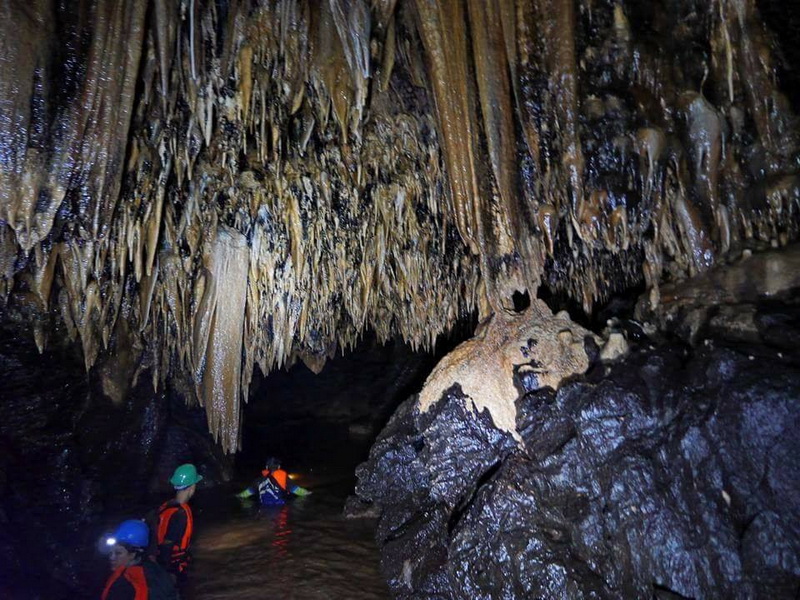 If you want to explore the cave seriously, you should book any of these exploration programs.
This is a short program. It doesn't take much time and distance. You will walk for 4 hourse and 2.5 kilometres. To join this one, make sure to wear a pair of sport shoes, as you must go through water and step on rocks.
This is a big program, which is not suggested for you if you get exhausted easily. You have to walk for 5 kilometres. You will face the darkness of the cave, walking along it. If you like to feel excited, this is a good choice.
You are suggested to visit Mae Lana cave during winter or dry season, because there wouldn't be much water and therefore the water wouldn't block your way.
Warning: Going to a cave is not good for anyone who has bad health condition. You have to walk on rough roads and there are many rocks. If you fall down or faint, there will be no fun at all.
Tips:
As the cave has water nearby, we hope you get a waterproof camera instead of an ordinary camera. With a waterproof camera, you can take photos without worrying that your camera will get damaged by the water.
There is no restaurant around the cave. Therefore, if you're afraid that you're gonna get hungry during your cave exploration, make sure to bring some snack with you too. Just eat properly. Keep the area clean. Don't drop your snack bags or anything on the ground.
A bottle of facial mineral is suggested. You can sweat during your walking. Therefore, having the spray with you allows you to spray it all over your face whenever you want. Then you will feel better and less exhausted.
How To Get There
Mae Lana Cave is located at Ban Mae Lana, Pang Ma Pha District, Pang Ma Pha County, Mae Hong Son Province.
Find the Highway 1095 and go straight. You have to head for the downtown of Mae Hong Son. After reaching the downtown, things would be much easier. The cave is only 12 kilometres away.
Not so long after passing the 152nd kilometre stone, you will find the junction that you should turn left. After turning left, you will reach the Highway 1126. Keep going for about 6 kilometres. Then turn right and go for another 1 kilometre. Finally, you will reach the cave soon.