Kho Ku So Bridge
Kho Ku So Bridge 'The faith of villagers is even longer than the bridge.'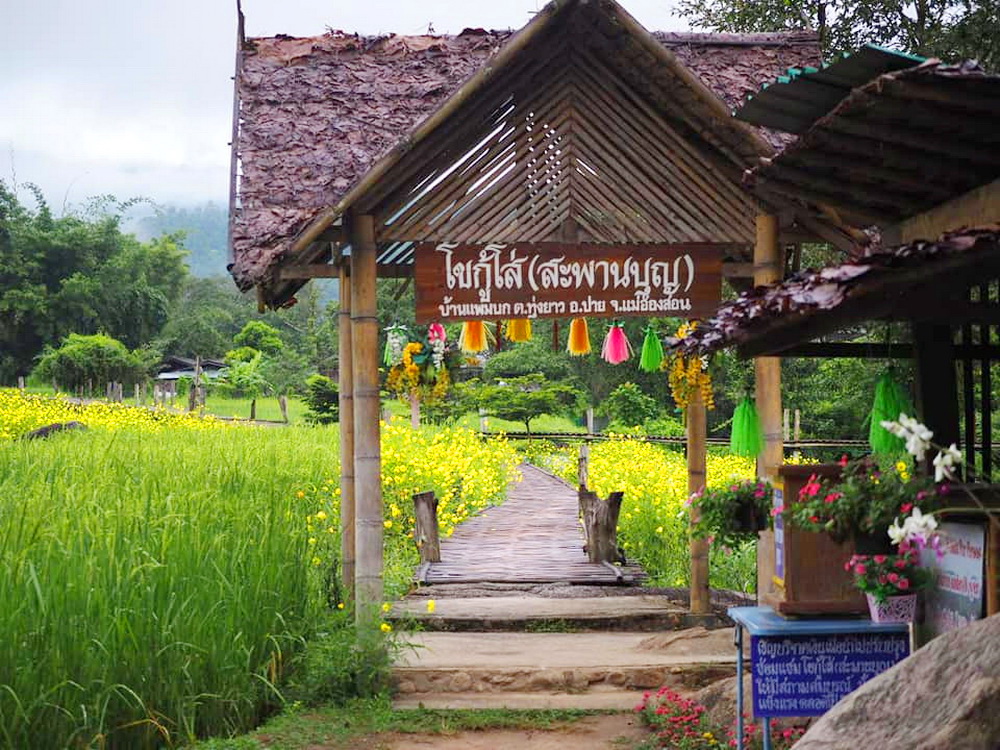 Grab your camera and step on 'Kho Ku So Bridge', the bridge that connects the faith of villagers and monks around the neighbourhood together.
Kho Ku So Bridge is in Mae Hong Son, Thailand. It's made of bamboo, but the structures are steel and concrete. It runs through large rice fields.
The length of the Kho Ku So bridge is approximately 815 metres and the heigh is approximately 1 metre. It was built in 2016. Master Sakorn Jaruthammo, the director of Kaikiri Buddhist Monk Group, saw that all monks had to walk  inconveniently through rice fields, which are slippery during the rainy season. Therefore, the Master discussed whether a bridge should be built or not to villagers. The result was: villagers agreed with the Master that there should be a bridge. Therefore, Boon Kho Koo Sui Bridge was built.
The bridge can takes you to other bridges too, as there are small junctions. Just try and head for some. You will enjoy the sweet scenery of green fields and cool wind blowing all the time.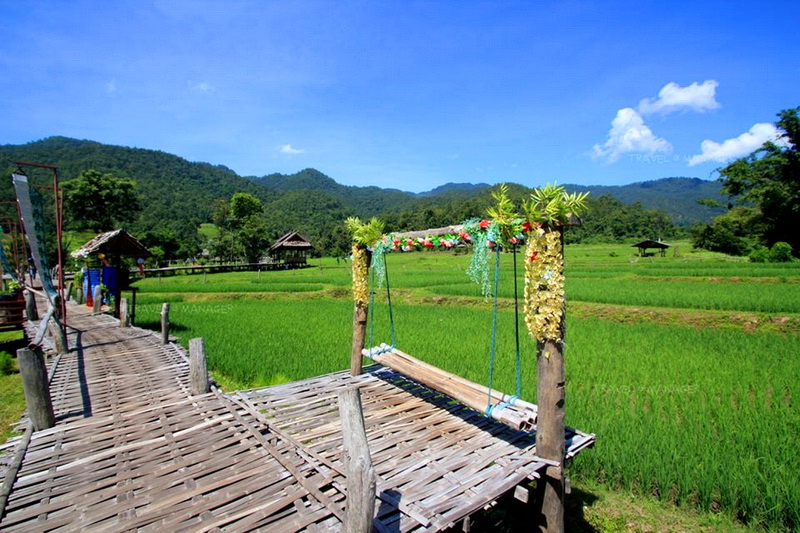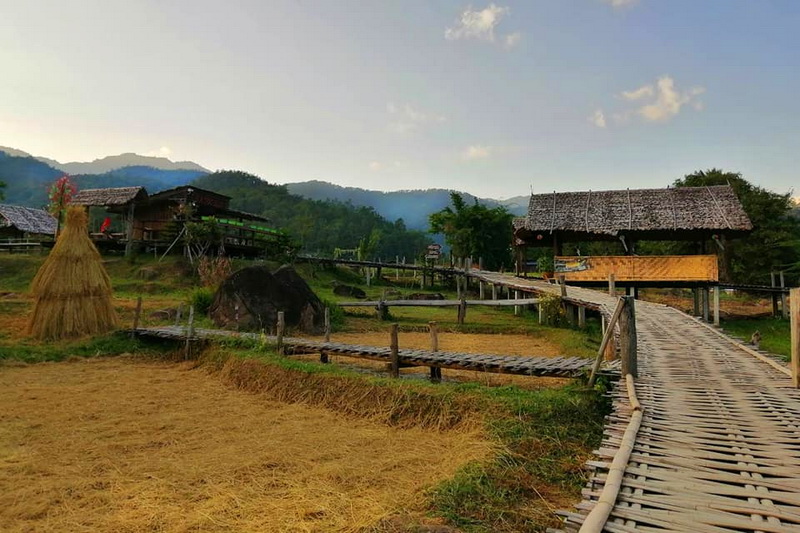 It's not a bad idea to film a vlog for your social network sites there. The light and the atmosphere is good. Your vlog is gonna get a bunch of likes and views for sure.
While you're on the bridge, be careful, as there are no railings. Don't run or jump like a maniac, otherwise you would fall into a field below and get covered in the mud.
How to get there
Kho Ku So Bridge is located in Pam Bok Village. Therefore, start from Pai County first. Look for the cafe named Coffee In Love, as it's on the same route as Ban Pam Bok. Keep driving until you see an alley. Turn right into that alley and continue straight until you reach Pam Bok Village.